My dash has gone CRAZY
01-23-2012, 10:42 AM
My dash has gone CRAZY
---
Hey Everyone. So my dash has gone Crazy
The ABS, E-Brake, Trac Off and the "Service Traction Soon" Light is on in the Info center, But that is the only messages that goes away after about 3 minutes of driving. My check engine light is on from when I replaced my catalytic converter. I replaced both O2 sensors and it still won't go away :\ Anyone have any info on my ABS issues?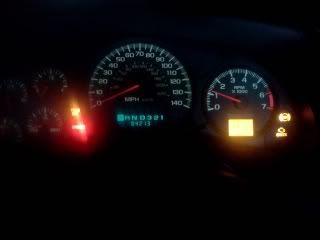 01-23-2012, 10:59 AM
---
CEL light because of Cat is probably because the replacement isn't the exact same spec as OEM. These cars are very picky, and you won't get that CEL to shut-off without tuning the P0420 code out of the PCM.

Check your Brake Fluid Level, that can affect the BRAKE light. A wheel hub assembly/sensor can trip the other lights.

If all of those things check out, you might be getting some electrical gremlin that is harder to track down.
01-23-2012, 11:27 AM
Join Date: Apr 2010
Location: Mentor, Ohio
Posts: 10,955
---
Thread
Thread Starter
Forum
Replies
Last Post
Engine/Transmission/Performance Adders