6th Gen ('00-'05): Steering Wheel Button Installation HELP
10-17-2012, 12:20 AM
Steering Wheel Button Installation HELP
---
Hey all!
I purchased a set of steering buttons a while back since mine have been chipped off, and now cruise has stopped working, which may be unrelated. However, I have had very little time for anything but classes and work recently, so I haven't had the chance to get them installed. I gave it a shot again today, but can't figure it out! The last thing I want to do is deploy an airbag or damage something on the interior of the wheel, so I am turning to you guys for help.
I have the entire columns and wiring harnesses. I simply need to know how to get the old column off and the new on, preferably without breaking anything
Thanks!
10-17-2012, 11:02 AM
---
Ok i just did this two days ago.
1. Disconnect the negative battery terminal
2. On the left side fuse panel, if u open it you gotta look downwards of where the fuses are, there will be a thick wire with a yellow plug and has an Orange safety pin. Be careful not to break it,that will disable your airbag completely.
3. Behind the steering wheel cover there r 3 holes. Find them
If you look in those holes there is a star bit screws, dont remove them
4. Right next to those screws there is a hole and what looks like a wire fence link, use a powerful flashlight to see them better.
5. On those links you will have to use a flat head screw to push them inwards and then force it either left or right, work it somehow and eventually all three will cause the airbag to dismount, after that its all self explanatory.
7. To disconnect the horn wire (red wire in middle with a spring) push it in and twist to take off and on
After that every thing is right there in front of you
10-17-2012, 01:42 PM
---
This is what you should see in the holes
lol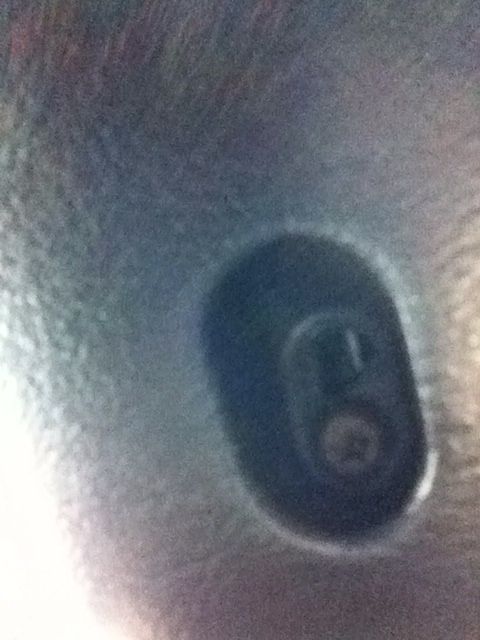 10-17-2012, 02:58 PM
---
First, thanks to both of you!

Habbibie, on #2 what do I do with that orange pin? I'm not by my car now nor will I be able to check it out for a while, but do I remove the pin or what?

Thanks again for the help!
10-17-2012, 08:46 PM
---
Its a safety pin so the yellow connectors dont come apart by vibration, or unintentional foul play. You remove it using a small flat head and then you pull the yellow connectors apart.

And Frank thanks for the picture,
03-03-2019, 02:16 PM
---
I just removed my airbag based on the information and photos provided in this thread. I took some close up images while I was doing it and put together this collage. I hope this will help explain it to someone who has never done it. Main thing I learned is to insert the flat blade screwdriver with the blade running parallel with the pins in the steering wheel. The pins are spring loaded. Remember to not yank on the airbag or it will rip out the connector to the horn button. Just turn the connector counterclockwise 90 degrees to remove it.
03-05-2019, 06:41 PM
---
Thank you to everyone's input on this. I purchased new buttons a while back and was a little leary of this process but now I am ready!!
Thread
Thread Starter
Forum
Replies
Last Post
Interior/Audio/Visual Electronics