Punk in a Taurus
10-30-2012, 09:47 AM
Punk in a Taurus
---
So yesterday I got out of school and was starting to head home when I saw these sophomores in a beat-up taurus driving fast around the school parking lot and acting like idiots, they then pulled out in front of me while i was saying to myself "time to put these kids in their place" so i speed up to get behind them and ride their butt. I keep up behind them till we get out of town and they still are acting like idiots, so I decided to leave them be and turn around. I'm sure that I'll encounter them later on and probably not have as good of judgement, but I think that I'll just let them learn their lesson
10-30-2012, 10:23 AM
---
Hi `Jordan,
I know that there are many idiots out there, but I don't think chasing them in your Monte & riding their butt is not a good way to deal with them...It's dangerous when you have a idiot driver in front of you and you riding his rear bumper..
(WoW, do I sound older & mature
)...The best way to deal with idiots like that is to avoid them
...It's not worth your fuel/time and the risk to get your Monte damaged or yourself & others hurt....Just something to think about...
WoW, I must really be growing `up...A few years ago I would have said "Chase them down & spin them out & then kick their butts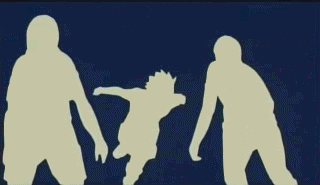 Peace/Out from `Space
---
Last edited by Space; 10-30-2012 at

10:30 AM

.
10-30-2012, 11:53 AM
Join Date: Apr 2010
Location: Mentor, Ohio
Posts: 10,955
---
It sucks to hear you had a bad experience with teenagers in a Taurus. I know I've had a my fair share of iditos on the road.

But I have to agree, riding there butt (most people refer to as "tail gating") for the sake of following them is just not wise. Sounds like they may not have even noticed you. Even worse, they could have stomped the brake and if you rear-ended them, you would have been at fault.

Just becareful out there. I know I'm NOT the a perfect driver and I don't always make the best call with all my traveling decisions.

The key is "Defensive Driving" not "Offensive Driving".
10-30-2012, 06:05 PM
---
I agee with Space and Jason, I would have just let them be. Tailgating is worse than most things. If they would have slammed on the brakes you would have been at fault and then a whole bunch of trouble would have risen.

Not worth the risk in my opinion
10-31-2012, 08:08 AM
---
Hi `Jordan, wise decision 4-Sure...We hopefully learn as we travel our journey of life...I was a slow learner & it has cost me big dollars for being really stupid when I was in my teens & racing on the street...
Thanks for accepting the constructive words from member's
, it reflects your maturity (WoW, I am sounding more like a grown `up) LOL
10-31-2012, 09:36 AM
---
Hi Jordan, you have a smart girl & it's a good sign that she cares about you with her concerns and wants to keep you around..
Wish you a safe/fun journey in `life 4-Sure