Red LED lights in the Deuce
02-15-2012, 03:25 PM
Red LED lights in the Deuce
---
I am slowly converting the blue LED lights in the Deuce to red. I am also adding some new lighting to modernize her.
Excuse the blur but with the flash off the shutter is open for a long tome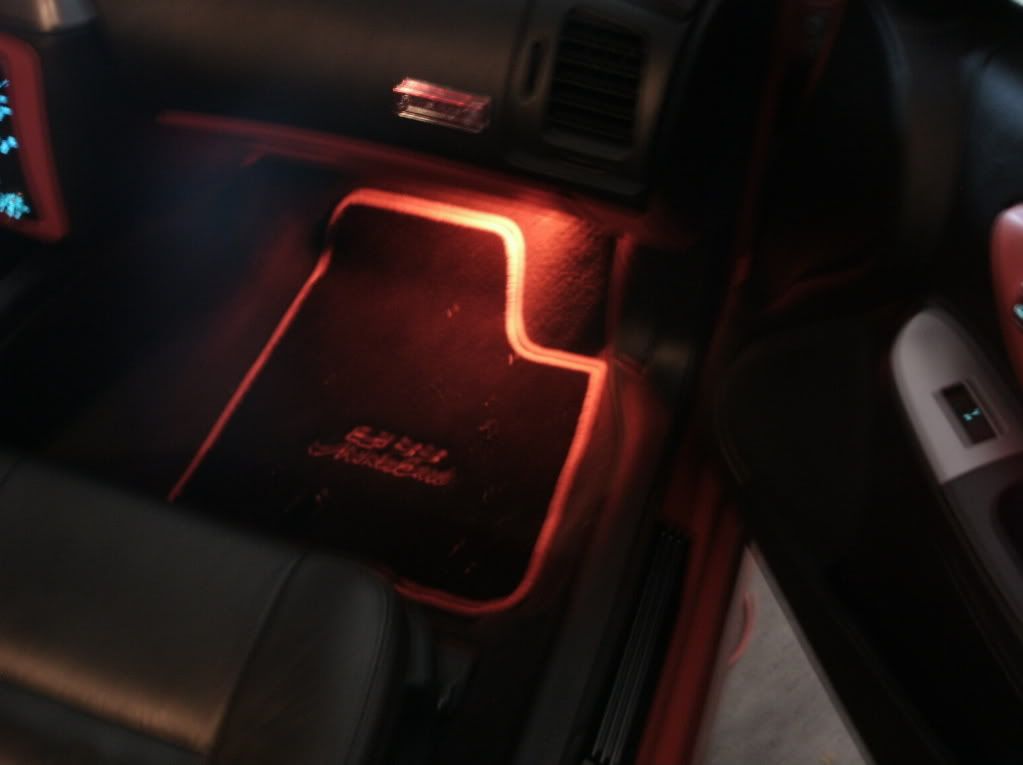 Under the dash I took out the clear bulb and but a red light cluster in (Note the lock and window swich is still blue here
Here is what I did it with fit right in where the old bulb was. You only see the light given off not the light itself
What I have done today. The switch lights where a bear to disassemble and paint the LED light with a sharpie. All lights work off the dash light control you can dim them or make them brighter
---
Last edited by Tadcaster; 02-15-2012 at

03:32 PM

.
02-15-2012, 04:59 PM
Join Date: Apr 2010
Location: Mentor, Ohio
Posts: 10,955
---
The lighting on the doors, did you get power for them from the power lines on the door lock switches?

And where exactly did you tuck those lights (I assume LEDS)? OH and what type of LEDs did you use?

Looks good!
02-15-2012, 05:15 PM
---
Thanks!
The power lines on the doors are spliced into the door lock light wires. For the door handle LEDs I used one single red led bulb from radio shack (Got the Idea from a MCF member tough I forget who now) the map pockets are a tape strip of 4 red LED lights from auto zone (I had to also use adhesive as the double stick tape was lame) placed this strip just under the front lip inside of the map pocket (had to drill a small hole inside the pocket to run the wire.
The switches them self I disassembled (A royal pain) took the blue sleeve off and used a red sharpie on the bulb.
---
Last edited by Tadcaster; 02-15-2012 at

05:17 PM

.
Thread
Thread Starter
Forum
Replies
Last Post
Interior/Audio/Visual Electronics
Interior/Audio/Visual Electronics
Interior/Audio/Visual Electronics