Z34 Exhaust on an LS
03-26-2012, 07:29 PM
Z34 Exhaust on an LS
---
I picked up an exhaust off of a 1996 Z34 from the junk yard for 45 bucks. I have a 1998 LS with the 3.1L engine. Would this be a direct fit onto my Monte? If so, would this cause any problems from putting this 3.4L exhaust on my 3.1L?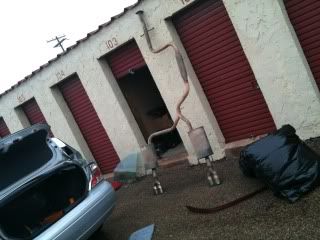 ---
Last edited by anthony_8606; 03-30-2012 at

10:27 AM

.
03-27-2012, 08:19 AM
---
03-28-2012, 06:42 PM
---
There shouldnt be any welding required. The hanger for the driver side muffler should unbolt from the car. Get the hanger and the two rubbers and everything else should be a direct fit. I ask about the flange on the DP because different year Z34s use different flanges on the DP from what I have read. I would check to be 100% sure it fits.
03-29-2012, 10:24 PM
---
I got it put on with some universal exhaust hangers but the are pretty crappy so I will pick up the original Z34 exhaust hangers next time I get to the junk yard. The down pipe has a different flange which is a little off but it will work for now until I can get to a muffler shop to swap the connector. Here are a couple of picture of what it looks like so far. The driver side is hanging down a little farther than it should be because of the universal hanger that does not fit right. Not too bad for the price I paid for it...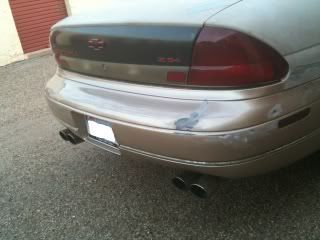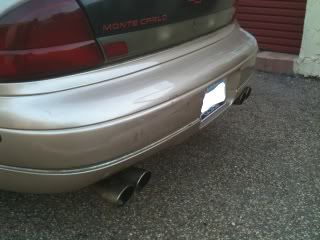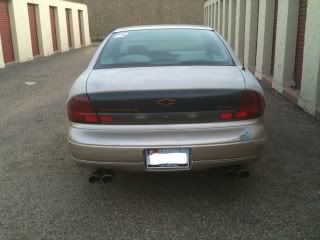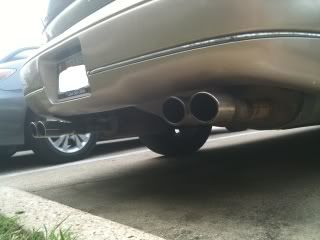 ---
Last edited by anthony_8606; 03-30-2012 at

10:26 AM

.
Thread
Thread Starter
Forum
Replies
Last Post