What can i do to improve my 3.8 in performance
03-13-2012, 01:51 AM
What can i do to improve my 3.8 in performance
---
2004 SS Monte Carlo What would be the best set of headers to buy for my 3.8 Monte and what are the best sounding mufflers to put on it for a V6. Any other ideas would be great!Thanks, Brent
03-13-2012, 04:33 AM
---
Welcome to the Monte Carlo Forum(s)!
Click here ---->
https://montecarloforum.com/forum/he...n-3800s-10942/
I think you will find most will point you TWDS a PLOG for the front header, & a downpipe with a "u-bend" delete. I have read a lot on here about Speed Daddy's headers, ... as well as Pace Setter's.
I have a 03 SS, & I a 2.5" downpipe w/ cat &u-delete & Flowmaster Super 44's out the back ready to go on within the next few weeks as I roll it out of storage. Sometime during the summer I will do the PLOG mod.
03-13-2012, 02:35 PM
---
Yeah, I was wondering if i should do that or not. Is there a big difference with the U bend delete and down pipe? I have a few thing to do once i pull it out of storage at the end of April. whats the PLOG mod?
03-13-2012, 02:41 PM
---
ZZP Powerlogs(Plog) have cracked before so I'd say go with Speed Daddy headers. Can get them for around $200 shipped on eBay. They eliminate the cat and you might as well delete the egr while you're at it. That's what I did. It eliminates U bend with the headers. You can order EGR block off plates from zzp.
03-13-2012, 02:52 PM
---
ZZP sells an o2 extension which is needed for header install.
Here's proof of cracked PLOG which I'd stay away from lol....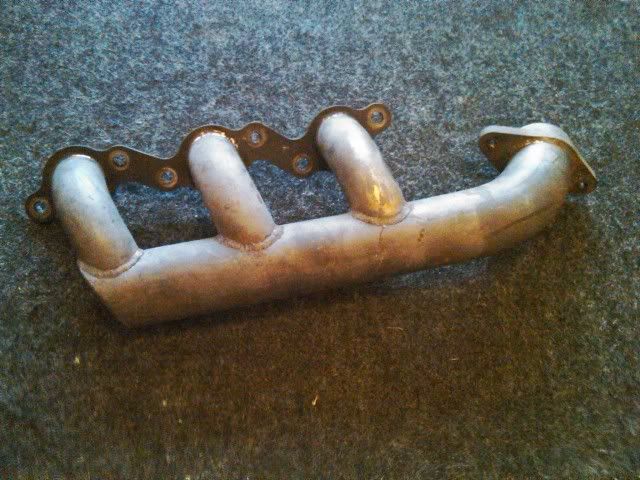 03-13-2012, 02:58 PM
---