How to properly take care of a cars paint
12-21-2014, 12:45 PM
How to properly take care of a cars paint
---
WARNING - This will be a long thread
Hey guys, so I just read a thread on here where a guy showed a video of how to "remove" swirls and scratches with transmission fluid. I just wanted to give my input on why something like that is not good and then give anyone the knowledge to take care of there paint, be it just a basic wash or a full on 30 hour paint correction.
I have been going hard at doing car detailing full time and it is starting to take hold and I'm starting to do really well. I have done more research than a person could even imagine doing and I have gotten a lot of hands on work as well. So I just want to share my knowledge with everyone else, I know there are a few professional detailers on here as well as some serious hobbyists. So please anyone who has any knowledge feel free to post, it is always good to get multiple views and I'm always willing to learn new stuff. I like to think I'm knowledgeable on the subject but someone has always been doing it longer and knows maybe an easier way to do something or something like that. So please, any feedback is well appreciated.
Back to the transmission oil thread I saw. The way you want to think of paint is like that it is your cars skin. It scratches like skin, it gets imperfections like skin, if you had an imperfection on your skin you wouldn't put transmission fluid on it to make it better would you? No you would use something dedicated to that task to make it better. So why would you not do the same thing to your car? You see what I mean? A lot of people seem to have a conception that it is expensive or hard to do paint correction the right way or they don't know how to do it the right way. I want to lay it all out give you an idea of exactly what you need, and I will post plenty of videos to people that I watch almost religiously because they are full of tons and tons of information. So we are going to go over what is needed and what it costs just to show you it isn't that much money.
EQUIPMENT NEEDED
3 - 5 gallon Buckets - $2.85 at lowes or home depot. You need 2 to be dedicated to your paint and one dedicated to your wheels. Anything in the wheel bucket never touches the paint and nothing in your paint buckets touch the wheels.
1 or 2 - grit gaurds - These can be purchased at autogeek.net. 1 for $10 and 2 for $18. I prefer 2, 1 in each bucket to help keep the dirt at the bottom of the bucket. But you can get by with 1 in just your rinse bucket.
Various brushes - For your wheels you will need various brushes. This is one of those things that are going to be more specific to what you want and what works best on your wheels. The Speed Master brush however is a must, on autogeek it is $30 or $20 for the JR. size. Other than that kind of stiff bristle brush for the tires/wheel wells. I personally use these
Tire & Wheel Brushes
they work really good on tires and the long handle brush gets in the fender well nicely. I don't use them on the wheel though because I personally think the bristles are a little to stiff. I use this on my wheels faces
Big WheelBrush | AMMO NYC
It is really expensive at $60 but that gives you an idea of what to look for. Something small enough to get into any crevices on the wheels. I like the paint brush style because it is not big and bulky.
Microfiber clothes - Costco sells a 36 pack of kirkland signature micro fiber towels for about $22 I believe. For the money they are great towels.
Wash solutions - This again varies between what brands you like. Anytime you do a paint correction however you will want to use dishwashing soap to strip the paint of any waxes on the car. After all of that is done you will want to use some kind of dedicated car soap they range anywhere from a few dollars to about $25 and up. You don't need anything expensive, anything at your local autozone will work.
Wash mitt - Again this is personal preference. Orileys auto parts has a really soft lambs wool wash mitt that was only a few dollars that I use and it has surprised me. It is extremely soft, holds a boat load of water and suds, holds on to dirt but releases it easily into your bucket.
Polisher - This is going to be the priciest item on the list but they very a lot. You can get a harbor freight DA polisher for....wait for it.....$68. It is strong enough to handle a hobbyist doing his car every once in a while. The only thing you need extra would be a new backing plate because the one that comes with it stinks. You can get a 5 inch backing plate for $18 at autogeek. net. If you want something nicer, the porter cable 7424 is $165 at autogeek. But like I said the HF one will be fine as long as you get a new backing plate.
Pads - These will run you at least $30. You will want a couple of cutting pads, polishing pads and maybe a finishing pad or 2. As long as you wash your pads out after every panel or so 2 of each would be fine to start off with. These can all be bought at autogeek. They have different styles so you can check out that site and see what you like best. They all have the pads labeled so look for those 3 styles of pads but find a brand that you like best. Lake country and meguiars both make really good pads.
Clay bar - They range from about $12 to $60 depending on if you go with traditional clay or the new speedy prep towels/sponges that have come out on the market. You can get a kit from any auto parts store in either mothers or megiuars for about $24 that comes with 2 clay bars, a detail spray, and a microfiber towel.
Wax - Again this is one of those things that varies so much. I'm sure most of you already have a wax you like so you may not even need this. If you do though, you can get various kinds. You can get paste waxes, liquid waxes, and spray waxes. Meguiars has a spray wax at any auto parts store that goes on amazingly easy, comes of easy, and looks great for about $12. I personally use that, at least in the winter where I just want to do a quick wax and I have no complaints. It works well in the sun to which is nice.
Polish - Meguiars M205 - This will run you about $25 at any autoparts store. This stuff is super easy to use, can be used with a cutting pad to up the cut a little bit. And it leaves a great finish. You always want to start with the least aggressive method. So having the ability to use it with different pads is a great plus.
Compound - Meguiars M105 - This can be picked up at any autoparts store and runs about $32. This is something you may not need depending on your paint. If your have light swirls your can probably get away with a polish on a cutting pad. You always want to start least aggressive like I said before.
That should be about all you need to get started. So your grand total comes out to $379. And that was if you spend $50 on pads and $20 on soap and about $70 on brushes and if you get the HF DA polisher. It is a good chunk of money but all of this stuff will last you for a long time. Even the polishes and compounds go a long long ways.
VIDEOS
- There will be a lot of videos.
Alright so here are the videos. These will help explain everything. I thought about trying to explain but when you have a visual as well as people who have been detailing for half of their lives and not just a few years, I think they do a better job of explaining lol. So here they are.
There are tons of more videos out there. Autogeek has a great set of videos. Heck they have videos where they actually show the entire start to finish process. Those are like a couple of hours long though. That should pretty much do it though. I think those videos there have more than enough information for the average joe to get started. I hope this helps everyone out. And if anyone else has any input feel free to post. Like I said I am always down to learn something new. Thanks for reading this ridiculously long thread lol.
12-21-2014, 03:49 PM
>Thank `You > Great Thread 4 `all<
---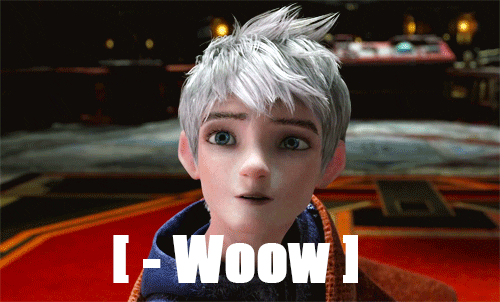 WoW
`Kyle
That's like a college course on how to take
care of your `paint
Thanks for the Christmas present Thread
to the Monte Carlo Family
(I know how long it takes to put something that massive &
informative in2 a thread)
Thanks `Much
I will have 2 return & read it all & watch the vid's.
===============================================
Wish you, family, friends a Super Holiday Season

I hope `Santa is good to you & your G.T.
Thread
Thread Starter
Forum
Replies
Last Post