My new 2013 Mustang GT
11-20-2014, 07:16 PM
My new 2013 Mustang GT
---
Hey guys, I made a post already but I guess I took to long to actually submit it so it didn't submit. So here it goes again lol.
I traded my 06 Mustang GT in for a 2013 Mustang GT. It has 11k Miles and was only a one owner car. It is a 6 speed manual with the brembo brake package. As far as mods go it has a CAI, a Cammed tune, strut tower brace, Catless X pipe and flowmaster outlaw mufflers. This isn't my car but it gives you a pretty good idea of what it sounds like. It sounds ok, but not exactly what I want. 1:05 is where the you get to hear the cammed tune. Which not only gives the car the normal power gains that you see from a tune, but also makes the car sound like it has been cammed.
I will be putting the stock midpipe on and doing a borla stinger catback which should make the car sound like this.
Here are some pics of the car that I finally got around to taking today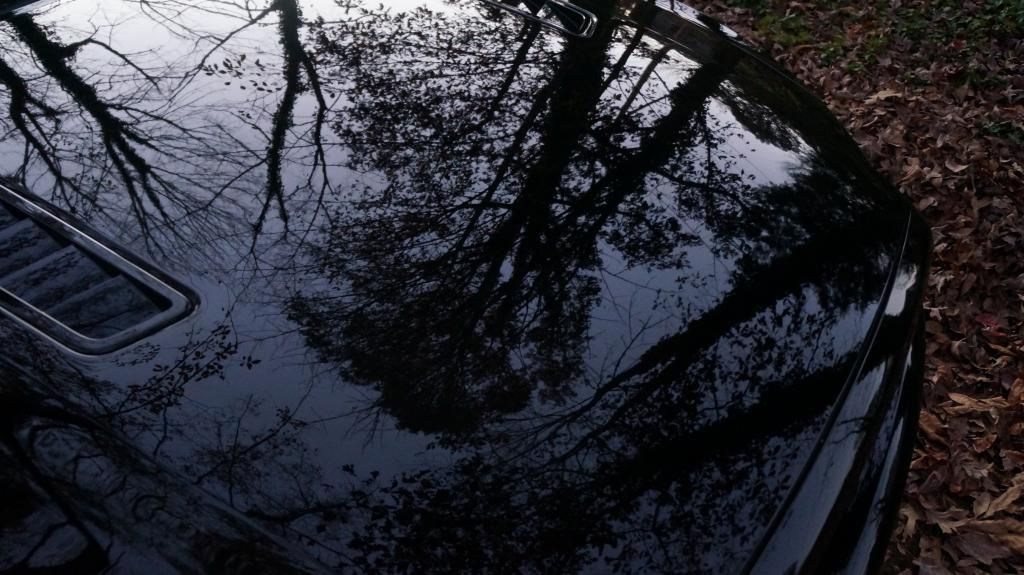 11-21-2014, 07:36 AM
---
11-25-2014, 06:13 PM
---
lol those WS6's are no joke. As long as I had room to wind the 5.0 out I think it would be a darn good race. The 5.0 is kind of a slouch up until about 3500RPM's but after that the car pulls ridiculously hard. That is a gorgeous trans am man, any plans for it?
11-25-2014, 08:08 PM
---
I think they still hold their own for their age, that's for sure, I like the pretty level powerband as well.
The 5.0's best feature IMO is definitely the sound, Mustangs have always sounded great, the new 5.0's are no exception
As for plans, probably going to keep it stock, I want to build a vette and I'm currently working on the Rambler restore, no money for the poor WS6
lol