6th Gen ('00-'05): Monte Update
02-18-2016, 01:37 PM
Monte Update
---
Hey everyone, been a long time since i've done enough stuff to the monte to warrant a thread. I've had plans since i bought the car to add some more power and i finally got there, kind of.
I got a zzp plog, zzp ceramic coated crossover and zzp 3" catted downpipe, as well as a 3.6" supercharger pulley and dyno tune. I already had a cold air intake and a muffler delete. Also got a gauge pod pillar with an air/fuel gauge, boost gauge and aeroforce interceptor.
Gauges
Plog, it was used so its a bit tarnished
Kind of hard to get a pic of the crossover and downpipe before install so heres a pic of the stuff before install
Dyno run video
Before mods power, just cold air intake and muffler delete.
After mods, it made 216whp an 244torque. Not quite the gains i had hoped for lol
Thanks for looking.
02-18-2016, 10:36 PM
Join Date: Apr 2010
Location: Mentor, Ohio
Posts: 10,955
---
May not be the gains you hoped for, but still pretty nice!! Happy to see you finally got these goodies on! The question is, what does the ol' Butt-Dyno tell you? Does it feel like you gained some power?
02-19-2016, 12:58 AM
---
Certainly feels like it gained power and i'm going to order a smaller pulley soon and see how it responds. Guy said he'd retune for free if i change things. The extra exhaust flow kind of negated me trying to increase boost.
02-24-2016, 12:28 PM
---
Thanks `Keane for your thread build.. I hope it inspires other member's to do the same.
I like what you're doing to your Monte to make it better.
Good Luck on getting it the way you want it to `be. Looking forward to your updates.
03-01-2016, 03:28 PM
>Nice Sounds >EnJoyed<
---
Hi `Keane,
That's some great music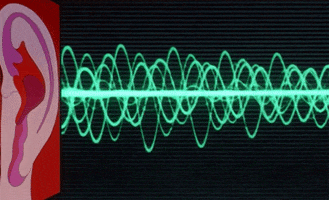 Sounds like a street legal NASCAR Chevrolet SuperCharged
Monte Carlo S.S.
Thanks for taking your time to make & post (Share)
* Wipe that bird stuff off your right read fender...It can eat in2 your paint *
** You have some really nice roads in your home area.
Oh, it doesn't seem to loud inside & I really loved it
when you got on it
Thanks
03-02-2016, 12:04 AM
---
Very cool to see you getting into the performance side of things!
Keep in mind a free flowing exhaust, heads, cam will lower boost pressure but create nice power gains even with "less" boost. That in return let's you drop pulley size to get more boost and bring pressure up for even more gains. Porting the supercharger will also increase boost pressure. (Most people think porting the blower lowers boost pressure but it does not)
Boost pressure is a measurement of flow restriction in the engine, less restriction= more power potential.
This is why I laugh when people go how much boost you runming? Then when they are told and it's a high boost number they instantly think it's fast, it could be but it also could not be.
Example:
stock car boost psi say is 10
Stock car with 3.4 pulley=12
Headers with 3.4=10
Headers with 3.2=12
Each step will increase power even though boost pressure drops per say. (Boost numbers are not accurate and you can never run a 3.2 with just headers either, that was example only!!)
Sorry for the lengthy reply if you already knew this info, if you didn't I hope you understand what I mean
03-02-2016, 11:59 AM
---
I learned all that with this experience. The tuning guy explained this to me and it makes sense, i just got a 3.4" pulley and i'll get it on when i have a warm day to work. I forgot to post the dyno sheet, but while its not making alot more boost or power, the power comes sooner and stronger. Hopefully the next pulley drop will get me somewhere.