Last year's winnings
02-09-2009, 10:20 PM
Join Date: May 2007
Location: St. Louis Missouri
Posts: 201
Last year's winnings
---
Finally got to posting pictures of the last years winning, the last one in the little car. This is all we got this year, and have the car posted for sale (anyone who has little ones running around, this is RIGHT up your ally!)
P.S. this means that all money can go toward the monte now!!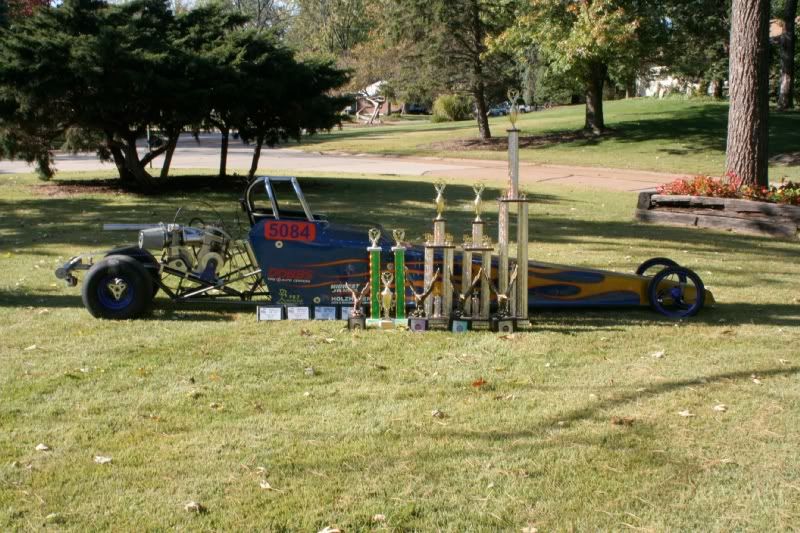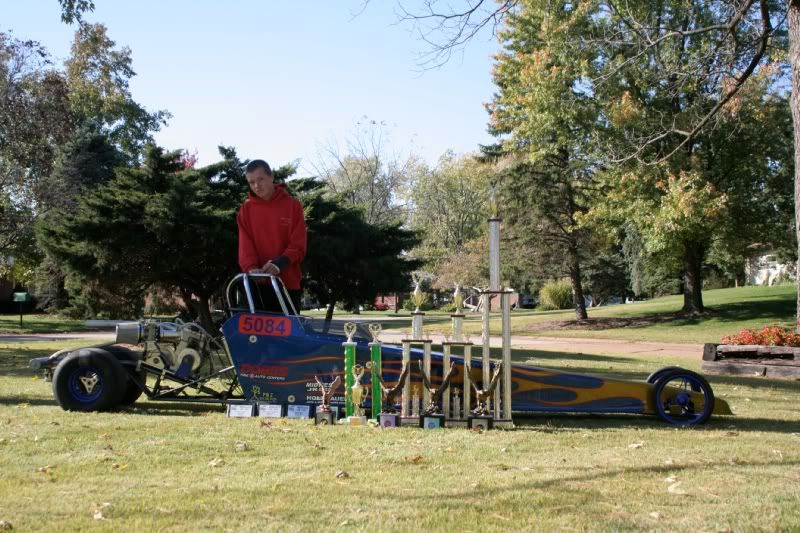 02-10-2009, 06:04 AM
RE: Last year's winnings
---
Hi `Cory,
It is great to see you back online 4-Sure
Congratulations on all your wins & trophy's..WoW
U R one lucky man 4 sure.
When you sell your dragster [8D]R U going to keep racing ?
Have you done any mods 2 your Monte ?
Post picture updates `ok.
What`s next on your racing schedule ?
Wish you good luck & happiness in life.
Will be looking for your posts.
`Space
02-10-2009, 02:22 PM
Join Date: May 2007
Location: St. Louis Missouri
Posts: 201
RE: Last year's winnings
---
Space,
Yes Ill keep racing, maybe in high school class this year with my car. Im just afraid of a 200k car holding together going down the track. Racing is posted up at GateWayraceway.com, check it out. I got my 4 wheeler now so that's what will keep me busy this summer, along with work. We are planning on some new stuff for my car as in Headers, Cowl hood, new wheels, ect. All it takes is money, and thats hard to come by now adays...
Thread
Thread Starter
Forum
Replies
Last Post