GM nationals 2014 pictures(PIC VERY HEAVY)
06-23-2014, 01:14 AM
GM nationals 2014 pictures(PIC VERY HEAVY)
---
Another year down for GM nats! Was an awesome weekend!
First I would like to thank Chibi Mike for all his help and his time putting into my car, the tune he wrote for me makes my car run like a different car!
Congrats to Greg for his first place is Mod class! Glad you came across country buddy! Well deserved!
Congrats to Jason for his 2nd place in Mod class! And congrats to John for his 3rd place in Mod class!
Congrats also to Bob who sometimes pops up on this forum on his 3rd place in stock class!
And congrats to Joe for his 2nd place in the GTO mod class!
Jason and Mike, glad you and your crew could join us for dinner Friday!
I'll start with pictures of other cars, then do the Monte's after!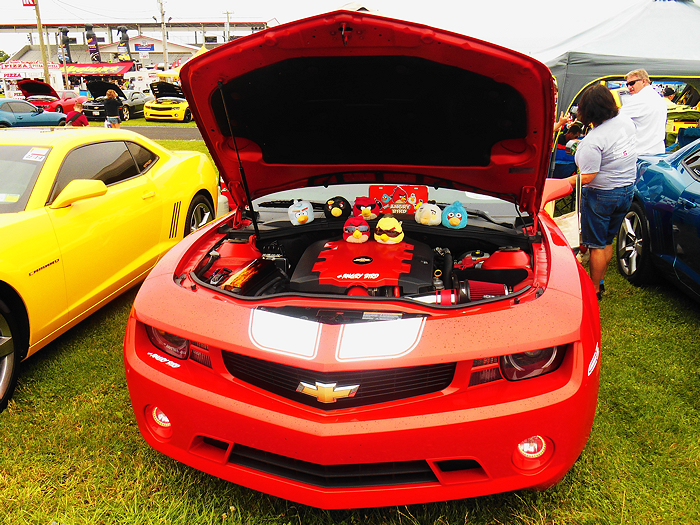 06-23-2014, 01:28 AM
---
And now the Montes! The NYMCC had a great turn out this year! With the added MCF members we had quite a large group!
Here is Tommy's, he is the president of the NYMCC and his Monte is one Badass Monte! also got 3rd in his class!
Here's when Amanda, Keane and I got to the hotel
06-23-2014, 01:34 AM
---
Friday night we all met up for dinner, then after tried to do a photoshoot at the airport but the sun was already down
But we got a great one After the show Saturday!
And then Sunday got a few shots of Jason's and Greg's in the winners area!
But first Joe's GTO and my Monte
Greg's Monte is even better in person, so glad he made the trip so i could see it!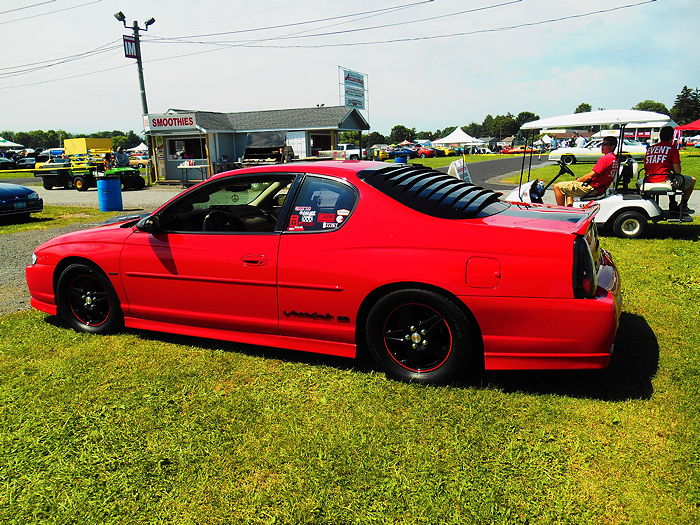 And that's it! Start planning for next year!
06-23-2014, 08:40 AM
---
Congrats to everyone that made it to the show all the cars looked 100% perfect! Thanks Devin for posting the pics and making a great thread for members that could not make the show be able to enjoy.
Last Thanks goes to greg (zippy) you sir my hat is off to. He drove 32hrs and 2300 miles to attend this event. On his way he had some bad weather and some minor car issues but he didn't give up! He came to my house Friday to check on how turbo monte was coming along and gave a helping hand to help me finish her to make the show!
I also have tons of pics and will get them uploaded when I get some time
06-23-2014, 12:42 PM
Join Date: Apr 2010
Location: Mentor, Ohio
Posts: 10,955
---
Thanks for the pics Devin! Despite the rain sprinkling, it was an awesome time.

I'll repeat everyone's comments, thanks Greg/Zippy02 for making it all the way from Utah!!! It was great to meet with you in person and check out your awesome car!