5th Gen ('95-'99): Crazy '8s on the odometer!
11-10-2018, 09:28 PM
Crazy '8s on the odometer!
---
Today, I just had a special odometer moment happen (and I was able to safely pull over to capture it).
88,888.8 miles!
So, if this was a slot machine, how much would I win? Or does this just make me a big Dale Jr. fan for the moment?
11-11-2018, 08:26 AM
---
I remember seeing those things happen on the Cars I have had Usually when I am driving down the Hwy at speed and for a fraction of time I get to see it. Kool to get a photo of that moment in time.
11-11-2018, 09:48 AM
---
Congrats on the milestone!
I took a picture of mine too of course: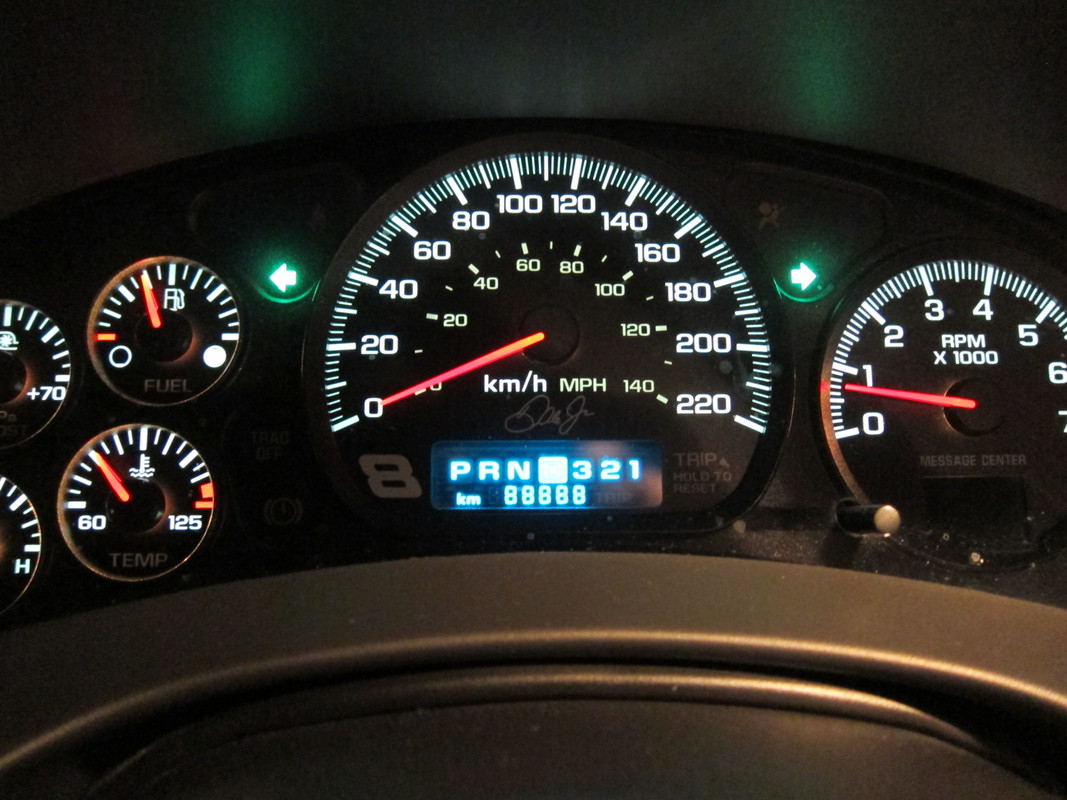 It looks more like a malfunction on the digital dash.
I had to dig deeper in the archives than I thought. I took the picture back in Aug 2014 and I'm pretty sure I posted then too. I remember I was returning from a roadtrip to MIS and stopped at the side of the highway (hence the 4-ways). That was more than 4 years ago and it just turned over 100,000 a few months ago. Hard to believe that I'm putting less than 3000 kms a year. I do tour, cruise and roadtrip all summer long.