Repair Guide: Fixing your 5th gen consol lid
02-20-2008, 06:47 PM
Fixing your 5th gen consol lid
---
I know how many people have had problems with the consol lid on their 5th gen montes breaking. I had the same problem but I fixed it with some good old ingenuity. I used some angle aluminum and 4, 5/16" bolts and2, 5/16" nuts and lock washers. Take a look, it might give you an idea on how to fix your own.
I used the same shape that the old plastic hinge was. Luckily I had a piece of the old hinge to use as a pattern for the aluminum. I traced theshape onto the aluminum and cut it out with the band saw. Then I drilled two holes in each piece and two holes in the base of the lid itself.I threaded the holes on the tabs so I could run a bolt through each. I used the bolts as a pivot point for the hinge. I used the other two nuts,bolts and washers to bolt the bases of the hinge piecesdown to the lid.
I think it turned out pretty good. The lid opens and closes and nice and it lines up good when closed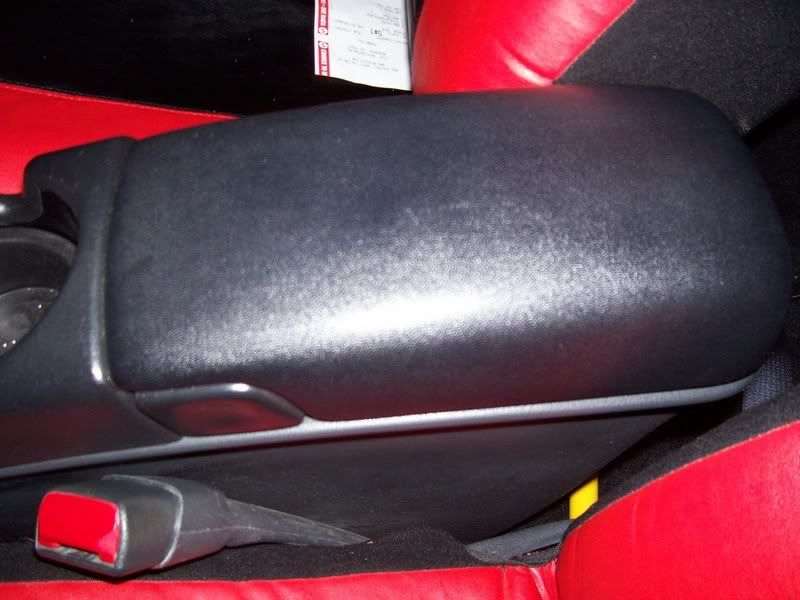 02-21-2008, 01:36 PM
RE: Fixing your 5th gen consol lid
---
Very Nice Job!!!! I've heard many people complain about this and this is the best solution yet!!!
Seriously I would build a few of those and sell them as kits to ZZP or just in the other forums.
02-21-2008, 03:06 PM
RE: Fixing your 5th gen consol lid
---
Thanks alot for your compliments. I had never thought about making them, I dunno if I would, its such an easy thing to do on your own that it would be easier to just put the idea out there as a DIY project.
02-21-2008, 06:00 PM
RE: Fixing your 5th gen consol lid
---
Mine was broken by the PO but after having the car for a few days I came to realize how it was most likely broken. You cant lean across to thepassenger side from the drivers seatwithout leaning on the lid and when you lean on the lid it wants to slide to the side. It was just a very poor designon chevy's part.
02-23-2008, 03:13 PM
RE: Fixing your 5th gen consol lid
---
We had the aluminum laying around the house. I think I got it from a place called canon-mac metals. It is a scrap yard near our house. If you dont have a scrap yard around, you might have to find it on the internet. I dont know if home depot or lowes would have anything like that, though it wouldnt hurt to try there first. I think its proper name is structural aluminum but I call it angle aluminum for description purposes.
02-24-2008, 01:07 PM
RE: Fixing your 5th gen consol lid
---
I'm just thinking there aren't alot of people that have access to their own equipment.

This has also been a problem plaugeing MyMonte.com for years and nobody has come up with a fix.

I'd just make 5 of them and see what happens.