Engine Bay Detailing - Dubstepticon
06-15-2012, 11:35 AM
Engine Bay Detailing - Dubstepticon
---
This thread will be for the misadventures of detailing my engine bay, which, to say the least, could really use some tender love and care.
If any of you great gents could provide advice whenever you see fit, I would very much appreciate your input.
I don't know how long it's been since someone touched a spec of dirt underneath the hood, and although my father claims it's an optional thing to do on a car, I know true Monte enthusiasts make their engines shine.
Try not to cringe too much at these before pics :p
Some photos of the dirt and grime: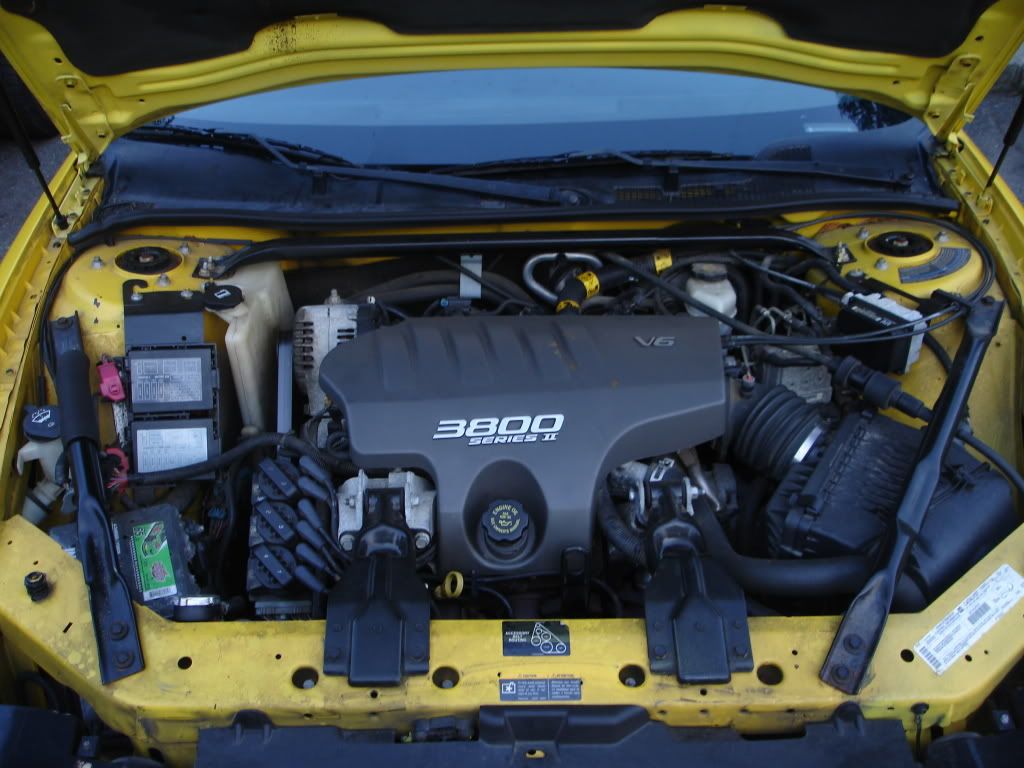 Different light: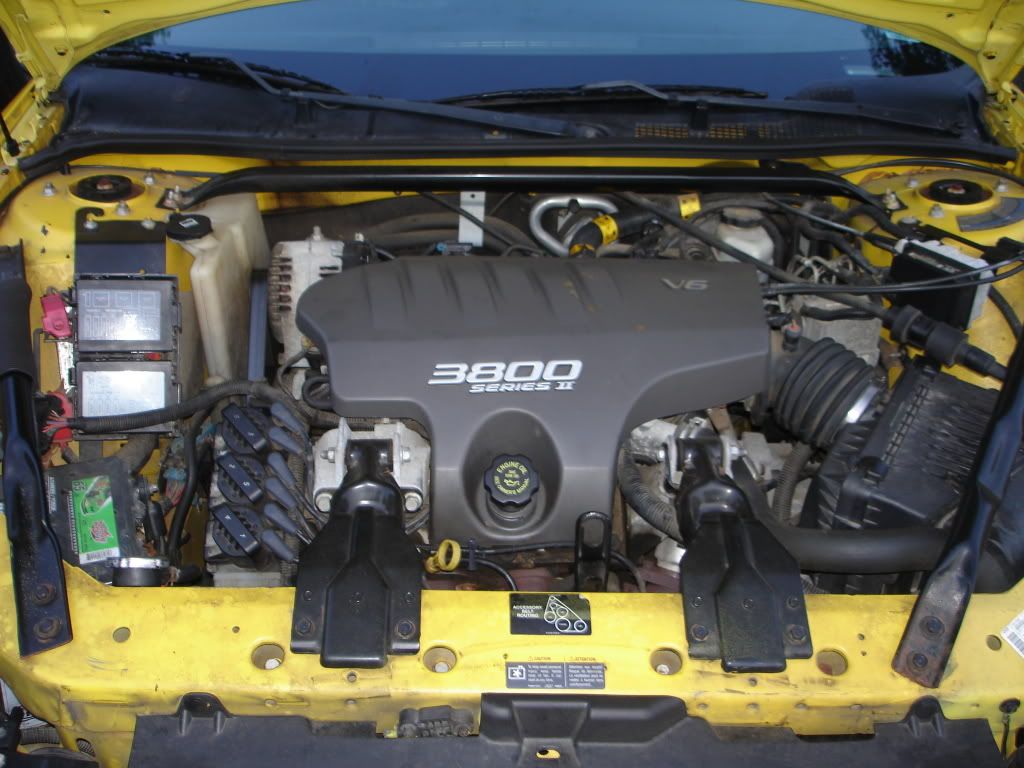 Left:
Nyeh: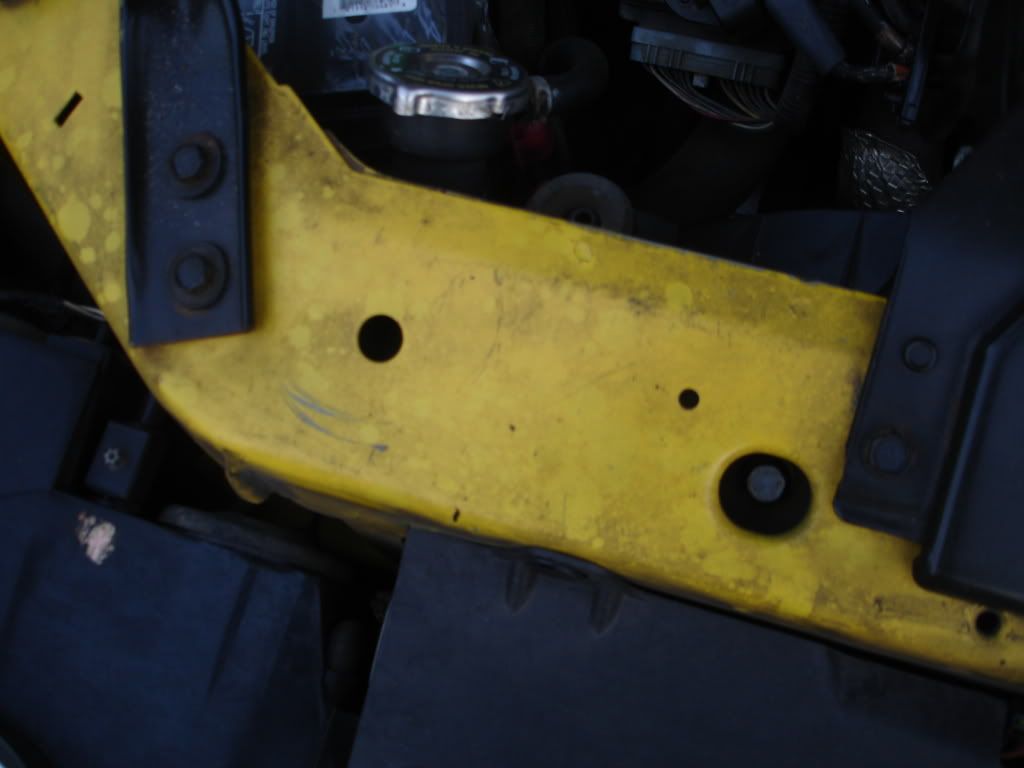 Middle:
Right: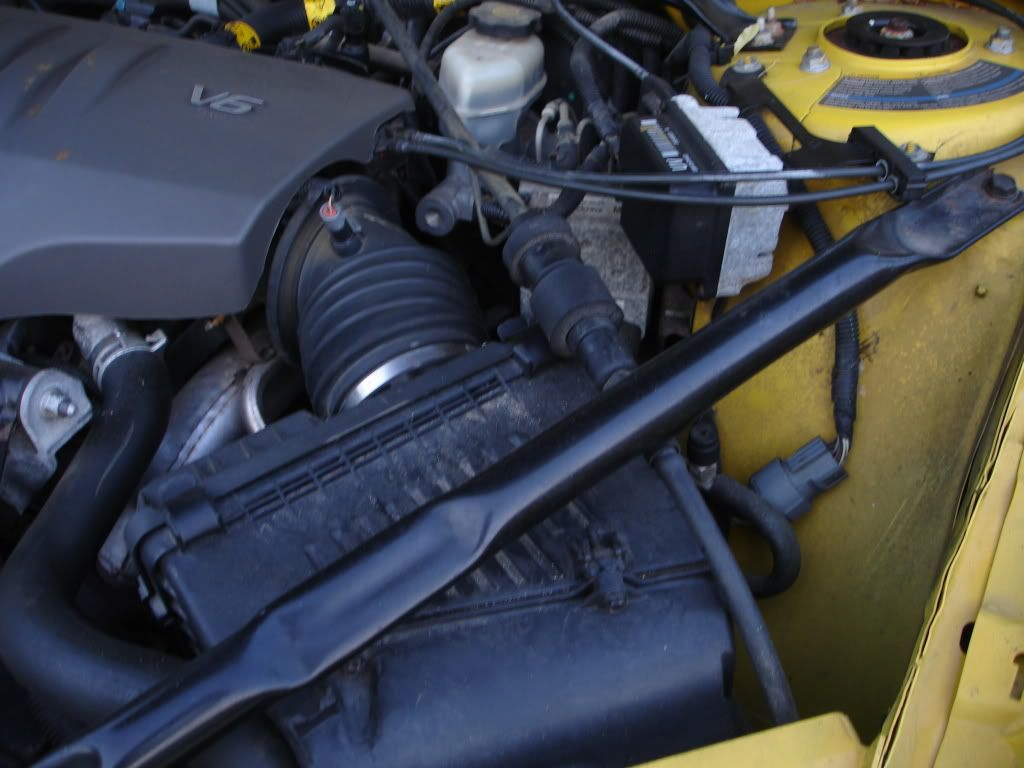 I plan to start by scrubbing all the metals and plastics and polishing some things to gleaming brightness. Then, safely washing the engine components itself. Finally, painting the engine cover
Check out my updated garage now too!
P.S. Any way to make these photos smaller? I chose the suggested 640x480 size, yet they still seem quite large.
---
Last edited by Dubstepticon; 06-15-2012 at

11:48 AM

.
06-15-2012, 11:44 AM
---
Hi `Tyler,
Your engine bay does not look that bad, but I'm glad you are going to clean it up to be better...
Below are some links I used that have some great tips & advise...I hope it helps, plus what are expert detailing member's post. Good Luck & we will be looking forward to your finished product
Engine Detailing (Clean, Degrease, Protect) | How-to Guide
Engine Cleaning DIY Tips – How to Clean an Engine Pictures ...
How to detail the engine?
Engine Detailing, car engine cleaning, engine cleaner, engine ...
*

Note; there will be a test later
06-15-2012, 12:34 PM
---
Give the engine bay a nice light hose-off with an engine degreaser. Watch out for the battery and alternator.
Then detail it by hand using mean green. Add tire-dressing to the rubber components and most importantly, just take your time
06-15-2012, 12:50 PM
---
X2 on that.... I use simple green on the Deuce (But the Deuce never got that bad) also Mothers makes a cream called "Back to Black" I use it on wires and hoses they also make a spray but you lose control of where it goes then.
You want to be carfull not to power wash too closley (If at all) the high presure will make water seap into water tight connections in your wiring. A light spray off like Mike said is safer.
Good luck and post some pics when you get done!
---
Last edited by Tadcaster; 06-15-2012 at

01:27 PM

.
06-15-2012, 01:14 PM
---
06-15-2012, 01:23 PM
---
They may be ok if you dont let them set too long and rinse them quickly... in any case do not get 409 on the exterior paint of your car
If you are going to use something like 409 try to do it in the shade as the sun will accellerate drying. I used 409 on my older monte's wheels and it left spots I am still trying to get off.
If you can afford to get a jug of simple green it may save you a headache later on. If you can't just be careful as I desribed above.