Engine bay cleaned up and polishing update
06-08-2012, 12:01 AM
Engine bay cleaned up and polishing update
---
As I mentioned sometime ago I planned to polish a few more things. After close to 40 hours of work I have much more complete. Polished STB, cross braces, engine mounts, thermostat housing, alternator bracket, and fuel rail. Also switched up my technique and redid my mounts and got much better results. (and I used proper girts, 80,120,220,320,400,600,800,1000,1500,2000, wet sanding with all grits 220 and up
) And of course I've sealed everything up with White-Diamond polish many times
Still have a few more things to do such as alternator, possibly dogbones, and something different with valve covers (can't afford polished at the moment so I may just paint these). Also have a chrome oil cap on the way
First engine mount (redid using crosshatch sanding technique and wet sanding)
Spent an entire night just removing most paint and ruffing everything up
Sorry the fallowing pics are not the greatest.. cell phone doesn't take night shots well. This was at 4 a.m. after I decided it was good enough to call it a night
Had this crazy idea for stb! Spent close to 7 hours just on this but it's truly a mirror! Pretty sweet IMO
Old pic of cross brace still painted and original K&N prototype lid
Polished with FINAL DRAFT of intake lid! I really like how this turned out
Just a few more updated pics!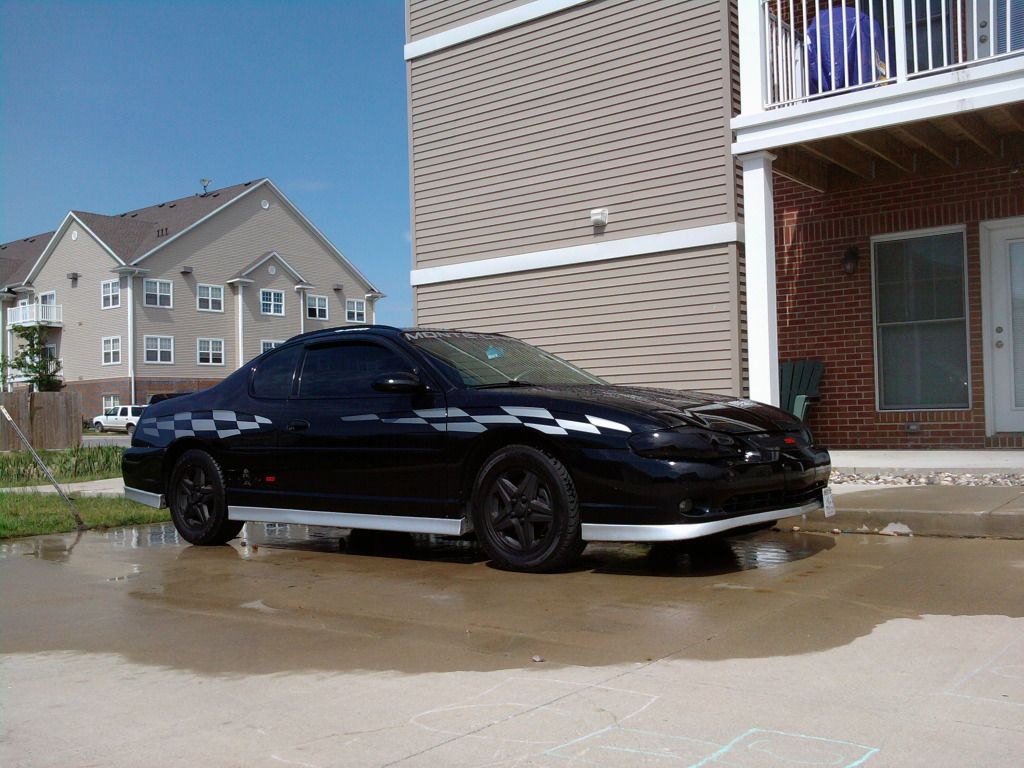 New look for the wheels? I think it looks okay, some of you may hate me for this but keep in mind it can always be removed and IMO it looks better than the pitting and imperfections that my wheels have/had?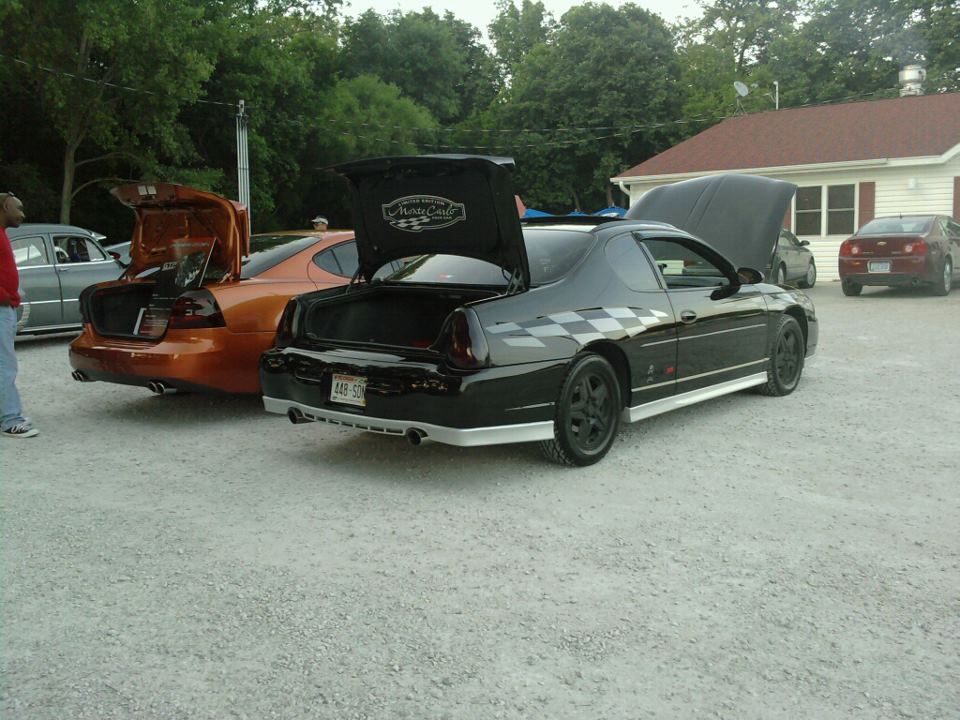 Pics from cruise in tonight. My friend (owner of the Comp G pictured) took some sweet pics with is DSLR camera so hopefully he'll share some of those with me at some point. I'll be sure to update.
---
Last edited by 01 Monte SS; 06-08-2012 at

12:03 AM

.
06-08-2012, 12:01 AM
---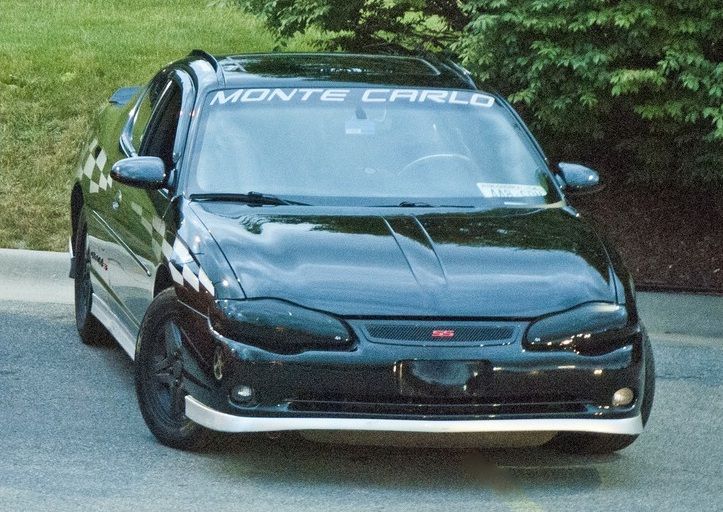 The freshly polished and new look for the engine bay in action! Definitely got some looks
As always, thanks for looking/reading all of my non-sense!
Going to a car show this Saturday that I will for sure get some better/closer pics of all this polished stuff. (It will be my first legitimate show so wish me luck
)
---
Last edited by 01 Monte SS; 06-08-2012 at

03:27 PM

.
06-08-2012, 12:06 AM
---
Thanks! I have plenty of sand paper and polish to do it! But it will cost ya
06-08-2012, 12:10 AM
---
If you would do it and make it look that good would be worth it. Bumpin convinced me not to do a crazy engine build so Im saving up to buy a chrysler 300C to strip and use roddify my Dart. I will only do a mild build on Monte but would like to make it look pretty.
06-08-2012, 12:15 AM
---
This explains my goals with my Monte as well lol! I'll have to get you some close up pictures (which I'm sure you'll like
) and an idea of what I should charge if you really want it done. I could probably have it done in one night. That's all it took for me at least. I have plenty of the red pin stripe and black high temp engine paint as well so maybe we can work something out
06-08-2012, 12:36 AM
---
I really like all of the polished items I now have under the hood. Just for the fact that from the exterior there really isn't any chrome/polished parts but then when the hood comes up, BAM! Reflections haha! (and secretly I'm not so great at painting.. always mess something up but with polishing you can't go wrong haha, just keep going until the previous grit is gone)
---
Last edited by 01 Monte SS; 06-08-2012 at

12:39 AM

.
06-08-2012, 12:53 AM
---
deff like to see more pics and a price lol. Was looking at suspension parts too. Looks like around 1000 to get fully performance suspension and a drop. I need to buy strut tower braces as mine did not come with them. I think the polished look would go great with my intimidator badges and chrome wheels.