New Look For My '04 MonteLS Finished
11-18-2016, 08:14 PM
New Look For My '04 MonteLS Finished
---
New Front Hub Bearings
New Rotors, Calipers, Ceramic Pads.
Calipers and Rotors Painted
'05 Monte SS Rims - Chrome Lug-nut things - Customized Rim Center Caps
[img]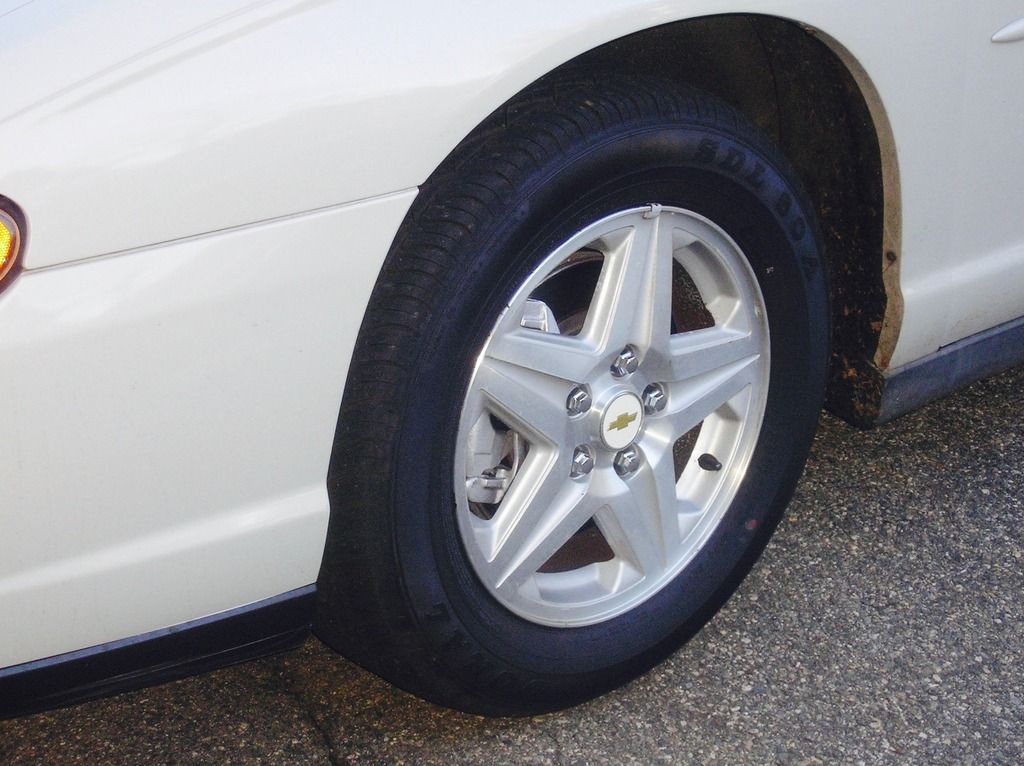 [/img]
---
Last edited by RickCoMatic; 11-18-2016 at

08:16 PM

.
11-21-2016, 12:31 AM
---
Nope.
Went to a Junk Yard to scrounge a side-view mirror.
Spotted them rims on an SS that just came in.
Bought the set of 4 for 3-bills.
Took 'em and went to work.
Half a bucket of hot water.
Whole bottle of Dawn.
Half-pint of Jack Daniels.
Electric Drill
And this nifty tool made for the occasion!
1-Bottle Brush
14" of Fiberglass Driveway Marker
4-Nylon Bushings
Short length of Copper Tubing
Cut handle off brush ... Drilled hole for Fiberglass Rod ... J-B Welded Rod in Brush ... Painted OD's of Bushings with Old Ladies best Nail Polish ... Stuffed bushings into Copper Tubing ... Let dry ... Polished Copper Tubing.
The Copper handle lets you apply pressure to brush and control things.
[img]
[/img]