Roll cage?
02-05-2011, 09:48 AM
Roll cage?
---
I have been looking for a roll cage (bolt in) for a while and have come up empty handed. Does anyone here know if there is a manufacturer for bolt in cages for our vehicles? If not... Has anyone had one custom made? I have not had any luck in getting a quote either. The shops that I've talked to have all said that there are too many variables to just give me a quote. Let me know. Thanks!
02-05-2011, 10:10 AM
---
I've never heard of a bolt in cage for these cars. Too many variables is a load of crap- sounds to me like they just don't want to mess with it. No reason they shouldn't be able to take a few quick measurements to determine the rough tube length- and calculate price just like any other car- we're not talking some oddly shaped exotic here, its just a standard size coupe.

I know jegs sells bar kits (weld in) for the 5th gen montes- maybe they sell a kit for the 6th gens too? If you absolutely have to have it bolt in- there is no reason why you (or one of these shops) couldn't fab up some flanges and such to convert it as such.
02-05-2011, 10:15 AM
---
Thanks man. I was hoping to be able to do it myself. My goals will eventually require the use of a cage or even just a bar.
"A roll cage will be mandatory in any full-bodied car running 10.99 & quicker with the following exception: a full-bodied car with unaltered firewall, floor, and body (from firewall rearward, except for wheel tubs) that runs between 10.00 and 10.99 may use a roll bar."

I plan eventually on being in the 10's.
02-05-2011, 02:29 PM
---
Nope. Not yet. At least not in the 1/4. I have seen the Monte video in the 11.40's. When all of my work is done, I should be able to beat that.
02-05-2011, 05:00 PM
---
Never had one made so I have no idea what it would cost, but a buddy and I made one for his civic hatch while at wyotech. Paying for materials only isnt cheap either so you will be forking out some cash either way, but its ALOT cheaper to do it yourself if you have access to the tools. Its alot of work for a full cage, but with the right tools it can be done. Never made one before this one and I think it turned out awesome. It would be alot easier to MIG weld everything but we TIG welded all the joints except the floor plates and where the tubing met them.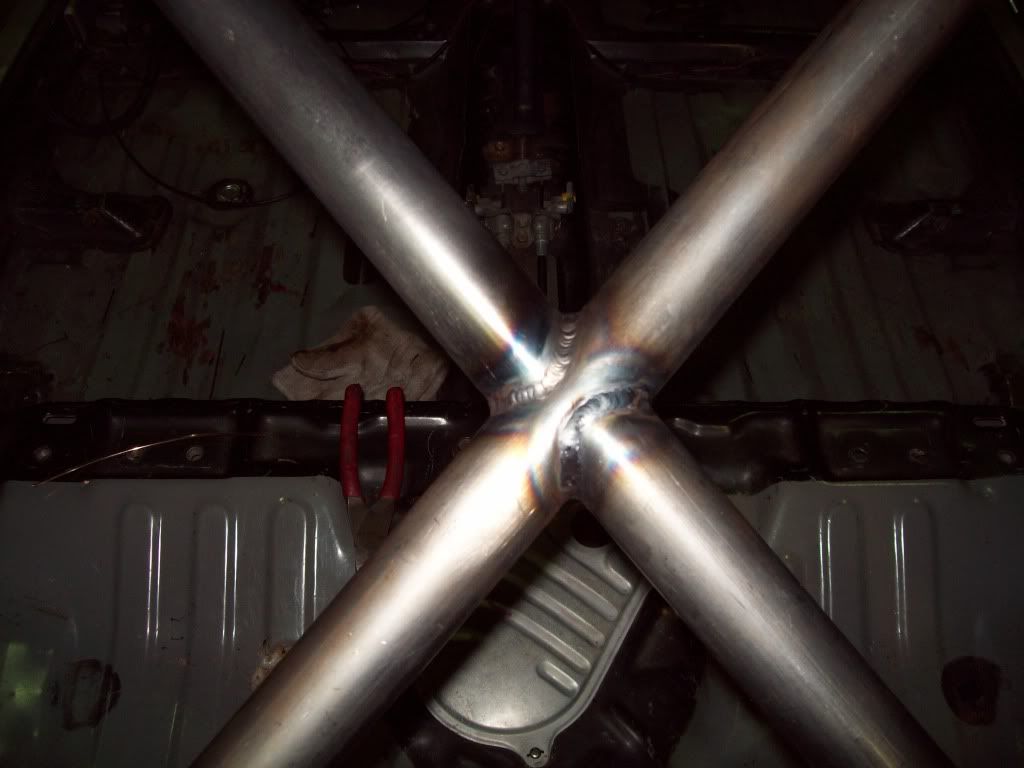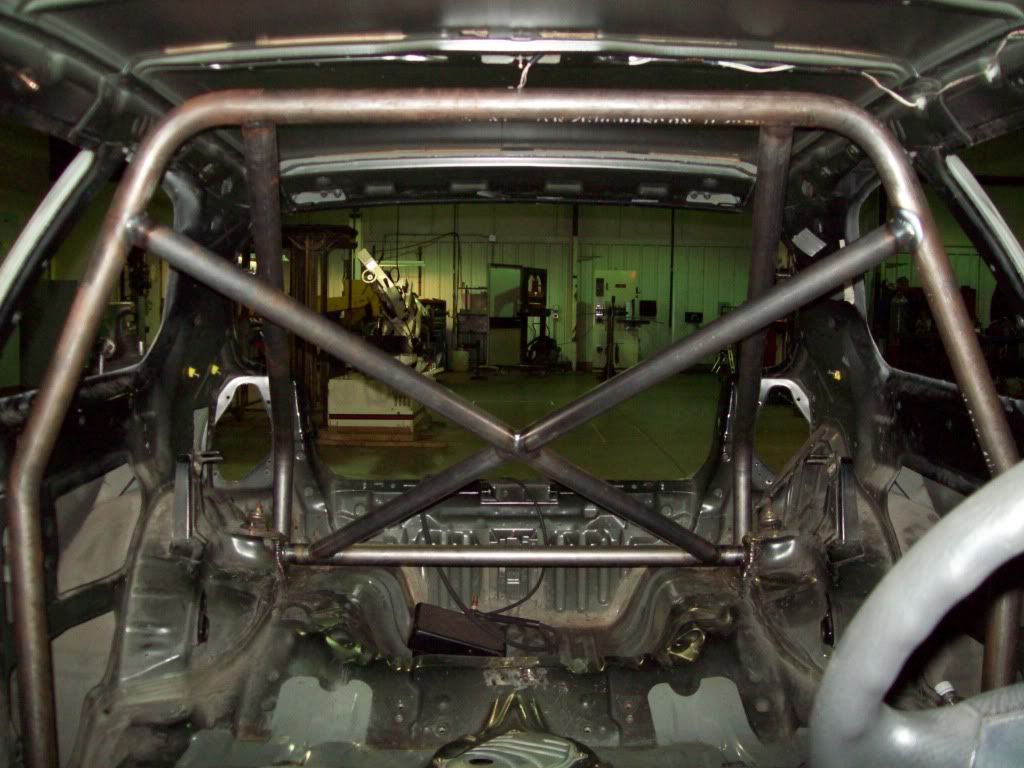 ---
Last edited by mrl390; 02-05-2011 at

05:08 PM

.
02-12-2011, 12:38 PM
---