2002 MC SS lots of mods up for sale
02-24-2016, 04:07 PM
2002 MC SS lots of mods up for sale
---
THIS CAR SUITES A MECHANIC OR GEAR HEAD OR SOMEONE WHO KNOWS ABOUT CARS.
NEED TO BUY AN EXPENSIVE CAR FOR CHAUFFEUR WORK NAD HAVE TO SELL
I BEEN WORKING ON HER SLOWLY, SHES NEARLY COMPLETE. WILL SELL THE REST OF THE PARTS FOR YOU TO FINISH IT OFF IF INTERESTED IF NOT THIS IS WHAT YOUR GETTING
INSTALLED ALREADY BRAND NEW KYB SHOCKS(UNDER WARRANTY), BATTERY(UNDER WARRANTY), BRAND NEW UNDER 10 MILES DRIVEN ON ALL 4 FALKEN TIRES. 138K HEATED SEATS MIRRORS. MOONROOF, BLACK LEATHER. 2 WAY VIPER PAGER REMOTE START/ALARM
MODS:
PORTED INTAKE MANIFOLD. STAGE 2 PORTED SUPERCHARGER. K&N CAI. ZZPERFORMANCE HEADERS. ZZPERFORMANCE TUNED.(ZZPERFORMANCE.COM) GM PERFORMANCE FRONT AND REAR SWAY BARS. BRAND NEW PIONEER PREMIER TS-D1730C FRONT SPEAKERS. BRAND NEW PIONEER TS-D902P REAR SPEAKERS
YOU CAN GO ON ZZPERFORMANCE.COM AND CHECK HOW MUCH I PAID FOR ALL THESE PARTS:
GMPP F+R SWAY BARS, L36SC KIT($1900**), KYB STRUTS, MOUNTS AND BOOTS. STAINLESS STEEL HEADERS. DUAL PISTON BRAKE COMPLETE KIT WITH F+R STAINLESS STEEL BRAKE LINES(BRAKE JOB NOT YET COMPLETE AND WILL BE SELLING THIS SEPARATE) THINK ABOUT MY PRICE.
THIS CAR BARE AND STOCK SELLS FOR THE SAME PRICE. CHECK AROUND. ALOT OF TIME AND MONEY WENT INTO HER DONT BOTHER LOW BALLING ME NOT GOING TO HAPPEN. I CAN TEXT YOU PICS
WHAT SHE NEEDS. BRAKES AND ROTORS, OIL PAN GASKET, CHEAP FIX. CRANK SHAFT SEAL, HAVE THE GM PART AND WILL GIVE IT TO YOU, MY MECHANIC QUOTED ME 80$ TO INSTALL. SWAY BAR BUSHING, I HAVE THE CHEVY GMPP PART AND WILL GIVE IT TO YOU AS WELL
9178538153...JAY
OTHER UPGRADE PARTS WILLING TO SELL OFF. NEGOTIABLE.
BRAND NEW DUAL PISTON FRONT CALIPERS( drilled and tap done) &BRAKE ROTOR KIT. BRAND NEW REAR CALIPERS & ROTOR BRAKE KIT. ALL PAINTED RED.($350)
STAINLESS STEEL BRAKE CABLES ($50)
AEROFORCE OBDII SCAN TOOL GAUGE, BOOST GAUGE, WITH 3 GAUGE PILLAR($300)
PANASONIC CD PLAYER($100). KICKER 4 CH AMP ($100) HIFONICS 1600RMS AMP ($200) (2)RE AUDIO 2000 WATT RMS 10" SUBS IN PORTED BOX WIRED READY TO GO ($200)
02-24-2016, 04:18 PM
---
Good Luck `Jay on your sale.
I think posting pictures would really help you with your sale.
Engine/Drivetrain Modifications: ZZP SSM90 supercharged kit : K&N : Speed Daddy headers: high velocity throttle body : ZZP PCM Suspension Modifications: GMPP front and rear sway bars: Rear strut bar:Poly mounts and links all around Wheels/Tires Modifications: 17" ss rims : F body calipers and brake kit Interior/Exterior Modifications: Painted to match NY Giants helmet :P
Are you getting a limo ?
---
Last edited by BeachBumMike; 02-24-2016 at

04:24 PM

.
02-25-2016, 12:19 PM
>Good Luck 4-Sure<
---
Thanks `Jay for your update & reply.
Sorry that you have to sell, but everyone has to do what they have to `do to survive in the world today...Maybe you will make big $'s with your new position & be able to get another Monte in your future, Good Luck...Look forward to your updates & pictures.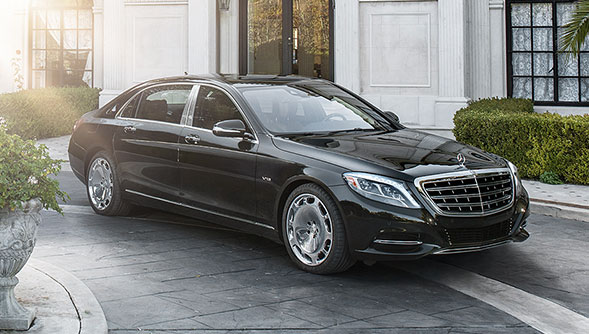 2015 Mercedes-Benz S-Class S550 For Sale - CarGurus
02-25-2016, 03:13 PM
---
Hi `John, I think Jay is going to post more infor with pic's
Below was in his post
10 MILES DRIVEN ON ALL 4 FALKEN TIRES. 138K
02-25-2016, 09:42 PM
---
She has 138 k. Tranny was done 12 thousand miles ago. No upgrade on it. The supercharged mod has less than 3 k on it. Headers were done not too long ago. Suspension was done in the summer. Tire and rims got 3 months ago. It's been siting for a while. Barely drove 20 miles on the tires. I'm looking for 3800$. I'll have pix up tomorrow. Anything specific pix u want?
02-26-2016, 01:20 PM
---
car fax shud have 2 incidents one was with me, vandalism someone keyed my car thats why i ended up changning the color, the other was with a previous owner, i remember it was about hitting a bicyclist or pedestrian one of those. other than that not collisions. body is in fair condition passenger fender was kicked druing a lil road rage issue lol i live in brooklyn, some dings here and there and a correction on the milage its close to 140k pics shud be up
thanks for looking