6th Gen ('00-'05): Spoiler install question
04-17-2019, 01:58 PM
Spoiler install question
---
Hey guys and gals Iím going to be installing an 06 ss spoiler on my 03. The question is, what type of washers do I use, and do I use a washer on each side of the deck lid(2 per bolt, one on top and one underneath where the nut is tightened on to the fastener)?
04-17-2019, 02:11 PM
---
They are crush washers. I forget the size off the top of my head, been a long time since I did that spoiler swap.
I would use a washer on both sides, from this picture of mine, it definitely looks like there was one sitting on top of the trunk-lid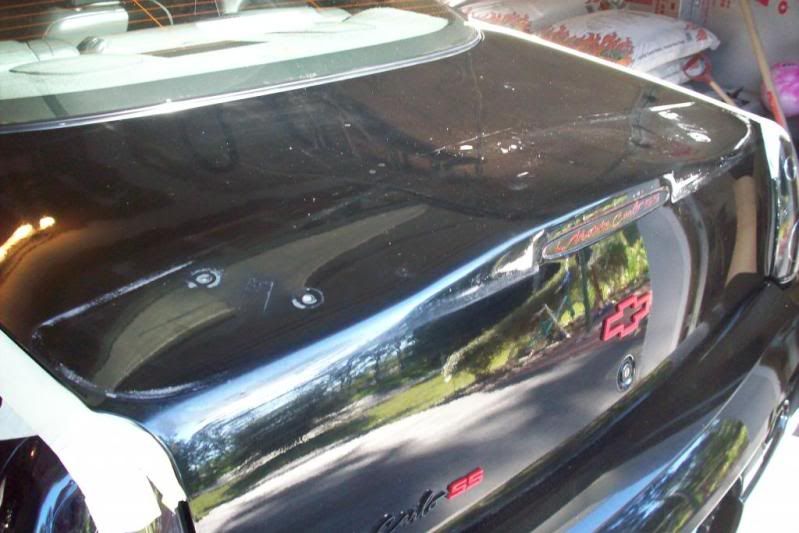 04-17-2019, 03:11 PM
---
I had a body shop take a look since there is rough spots and rust under neath where the spoiler was. Most of it is under where there spoiler will sit. I honestly know it wonít come out perfect but if I sand the rust, use a oxidation preventative spray and use primer filler and sand it flat, I could probably rattle can it with the matching paint color. Just donít feel like paying 1000$ to have it done when the rest of the decklid looks fine. That price also includes my rear bumper being painted. Any input?
04-17-2019, 03:16 PM
---
Up to you, not a bad price for a body shop to fix and paint.

My trunk-lid was repainted when I did my spoiler install too because some of the marking was going to show under the new one.