Picks/All Star Weekend/Friday and Saturday Night
05-10-2015, 03:33 PM
Picks/All Star Weekend/Friday and Saturday Night
---
The stats, segment, and all that from last week are in the stats thread below!
https://montecarloforum.com/forum/na...tistics-52079/
As you guys had figured out,
drivernumber3
won that race, and took the Segment 2 points lead!
P343
holds a narrow overall points lead as we head into an off weekend!!!
Remember, points this week don't count towards the segment or overall, we're racing for wins and that's it!
Also remember that tehre are two races. The main event on Saturday is for all drivers who won a race this year or last year, whereas the Open event on Friday night is for all drivers who have yet to win a race this season and didn't win last year.
A driver is also in the event based on winning the all-star race in the past 10 years.
Usually, in that opening race, qualifying means everything, esepcially with the modern rules packages.
But I'm going wtih my Furd's, and that means I'm taking...
Opener
1) Greg Biffle
2) Trevor Bayne
3) Ricky Stenhouse, Jr
Main Event:
1) Brad Keselowski
2) Joey Logano
3) AJ Allmendinger!!!!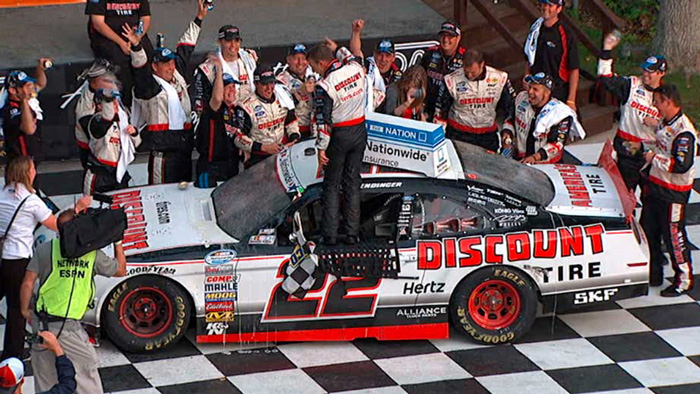 ---
Last edited by Cowboy6622; 05-15-2015 at

09:33 AM

.
05-10-2015, 03:51 PM
---
The All-star Open race is more fun to pick cuz I don't have to pick the same guys who always win

All-Star Open:

1. Martin Truex Jr
2. Chase Elliott
3. Danica Patrick

All-Star Race:

1. Dale Jr
2. Joey Logano
3. Kevin Harvick ... the usual crew
05-13-2015, 11:03 PM
---
These are always a freaky race, everybody pulls out all the stops and it is something to see. The best one I recall is when Dale Jr. won in 2000 he hit the wall and still passed Dale Jarrett for the win on the outside which is unheard of.
All-Star Open:

1. Martin Truex Jr
2. Chase Elliott
3. Danica Patrick

All-Star Race:

1. Kurt Bush
2. Joey Logano
3. Kevin Harvick