>> Nominatons for January 2013 Monte of the Month <<
12-22-2012, 08:45 AM
>> Nominatons for January 2013 Monte of the Month <<
---
It's time to nominate your favorite member for
Monte Of The Month

January 2013
Nominees MUST have a photo gallery. Either here on the site, or on a photo hosting site. Like Motortopia, CarDomain, photobucket, etc. that we can link to in the voting thread.
We're more than happy to provide you with gallery space right here on MCF. Create a "

garage

" for your
vehicles
. And don't forget MCF's original Photo Gallery is still available too!
I only ask that you please not link to a photo gallery you created on another
forum
. It's called stealing bandwidth. A lot of forums frown upon this, and they may ban you for it. I don't want you to get banned from one of your favorite forums, when so many FREE alternatives are availble.
All nominees must meet the eligibility requirements posted at the top of the MOTM section. Also, displayed below.
PLEASE PLEASE PLEASE
read the rules.
You only get
:
1

new nomination,
and/or
1

support (

or second

) of a

member

already nominated.
Let the nominations begin!
-----------------------------------------------------------------
Monte of the Month Requirements
1. Must be an active MCF Member
******

(minimum 12 posts a month

)******
If a member leaves for a length of time then returns, the staff will determine whether the member is eligible or

not

.
2. Member`s Monte must be posted
in the Photo Gallery, have an MCF "Garage",
or a link to Member's photo site.
(

please don't use another forum to host your pictures)
That's stealing their bandwidth, and is frowned upon by
most forums.)
3. Gallery should include pictures of
Front/Side/Rear
(Interior/Engine a plus 4 member)
4. Every MCF Member can nominate
one (

1

) member
&
support the nomination
of one (

1

)

other

Member.
----------------------------------------------------------------------
Only your first supporting nomination ("support") will count.
So choose wisely before you post your support for someone.
* All member`s
are eligible for MOTM
(Including `Moderators)
Not `Space or Admin

`Taz
5. The Top (

3

) Member`s that are nominated, & with the

most
support
will be entered into the
MOTM

Contest.
6. The MCF Monte of the Month Nominations
will begin, ten (

10

)days before the end of each Monte
or determined by the MCF Staff.
7. Voting will begin five (

5

) days before the end of the Month
or
determined by the MCF Staff.
8. Contest Ends,

five

days after

voting begins

. The closing date and time is posted above the voting results.
9.

Winner

will be confirmed on the First Day of the Month by the MCF Staff, & posted.
10. In order to be eligible, you must currently own the car, and it must be road worthy.
If the car is a track-only car, it must meet track safety standards.
11. Each Monte Of The Month winner, for that calendar year,
will be entered in the
Monte Of The Year contest
held at the end of the year.
12. Monte Of The Month winners are

ineligible

for
the
MOTM contest the following calendar year.
13. You

cannot

nominate your own

car

.
14. You

cannot

nominate and support the same member.
15. Votes will remain annonymous. However, in the unlikely event of a dispute over the voting results, an Administrator may need to reveal the results to the forum staff. Decision of the forum administrators is final.
_______________________
These rules can be ammended at the MCF staff's discretion.
Decisions made by the staff are final!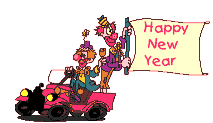 **
Member's, please be sure the member you nominate meets the requirements of our

MOTM

Contest
---
Last edited by Space; 12-24-2012 at

07:21 AM

.
12-22-2012, 11:09 AM
---
Going to try this again and hope for better luck.
I nominate Brent(Juniorcar) and his Super BUDWEISER CHEVY. Not only does he have a nice Monte, but is a great addition to the forum and helps out.
12-22-2012, 01:08 PM
---
ok, for everything that has been going on and what not. i am going to be showing my appreciation this month to taz for all of his super hard work and dedication to the forum. i never realized taz has never been a motm winner and i feel he is way over due for it!

i am nominating taz!

support will come in a day or so!
12-22-2012, 01:18 PM
---
Thanks for the thought. But I'm not eligible. Moderators are. But I'm not since I'm an admin.
12-22-2012, 01:23 PM
---
then change yourself to a moderator you deserve it man

i will move my nomination to rj then, he also deserves the recognition for what he does here as well and he hasnt been motm since 2006 if i remember correct.

i nominate rj
---
Last edited by turbo monte; 12-22-2012 at

01:28 PM

.
12-22-2012, 05:06 PM
---
Support to Brent!
and nomination to come later!
12-22-2012, 05:15 PM
---
12-22-2012, 05:24 PM
---
I nominate stumpmi
12-22-2012, 07:25 PM
Monte Of The Month -- February 2013

12-22-2012, 09:28 PM
---
I'm going to vote for Juniorcar(brent) too, It has to be one of the coolest monte's I've seen so far.