Repairing Our MCF Supercharged Monte Carlo Logo
05-01-2009, 10:56 PM
Repairing Our MCF Supercharged Monte Carlo Logo
---
I'm hoping someone has the photoshoping skills needed that MAYBE we can get our Monte in the top left corner repaired. Here is the original pic: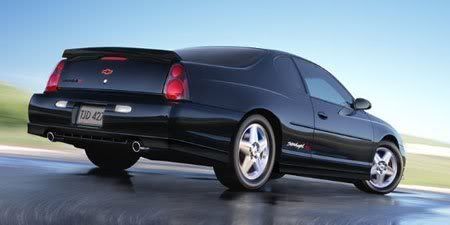 05-02-2009, 08:29 AM
---
Wayne, it's on the MCF Tech's 2 do List
Thanks for posting your pictures of the
MCF SuperCharged Monte SS.
I heard `Space was blamed for runn'in the
wheels `off the above one
(j/k)
When will he learn that U can't `go
4-Wheel'in with a Monte...lol
05-02-2009, 02:27 PM
---
J.J., that's SuperSuperAweSome
4-Sure
Looks like it's ~> float'in in~> `Space
LOL
I would luv 2 C a Contest for a HomePage Pic
that contained all Gen Montes in `it.,
but I do luv the above, also...
Now, I'm conFuZed again
Thanks J.J. 4 shar'in your super talent
4-Triple Sure
05-02-2009, 02:47 PM
---
I'm sure with as many members here in MCF, we can come up with photochop of all gens up there. Maybe we should hold a vote as to who's cars gets used.

Just and idea.
05-02-2009, 03:00 PM
---
...
`Lou...., what can we do ?
Check out the above pic/suggestions
Admin `PATRICK (sorry 4 shout'in), but can the MCF Tech Squad implant a new pic ? ? ?
Let us know what we can do 2 help/support/create ?
B-4 I start Smok'in~>lol
`Lou, thanks 4 putt'in up with `us : )
It's a crazy MCF family 2day.....
05-15-2009, 05:30 PM
---
I've tried to see if I could fix it myself. Since the pic is from the 2004 Monte Carlo brochure, and I have it here at home. I scanned the pic and wanted to fix it myself. But I found out from Chief Administrator Patrick, that the techs have denied us access to that. I also found out that the techs claim they'll get to it when they can.
I'm not holding my breath.