Switchback LED Corner Lights
02-09-2012, 09:29 PM
Switchback LED Corner Lights
---
So I've seen switchback corner lights for a while and finally decided to get them. They are 60 led 3157 (3457 are interchangeable) white/amber turn signals.
For those of you who are saying what the h*ll are switchbacks, here's the break down. When you turn on your car, your amber corner lights serve as two functions, blinker and parking light. The switchbacks allow the parking light to shine white, while still maintaining an amber color when you turn on your blinker and hazard lights. You WILL need load resistors or a relay, because your car will think you have a blown corner light and blink really fast (this is because leds have a lower resistance than regular filament bulbs). I chose to go with the resistors because they were very easy to install and relatively inexpensive (yes ik they waste power and create heat but convenience got the best of me).
And yes ik my car is filthy!! But anyway I hope you guys like them, even if you don't, I don't really care because I do
!
The lights are like a soft white compared to my 6000K HIDS but they still look sharp and i like the star effect lighting.
turn signal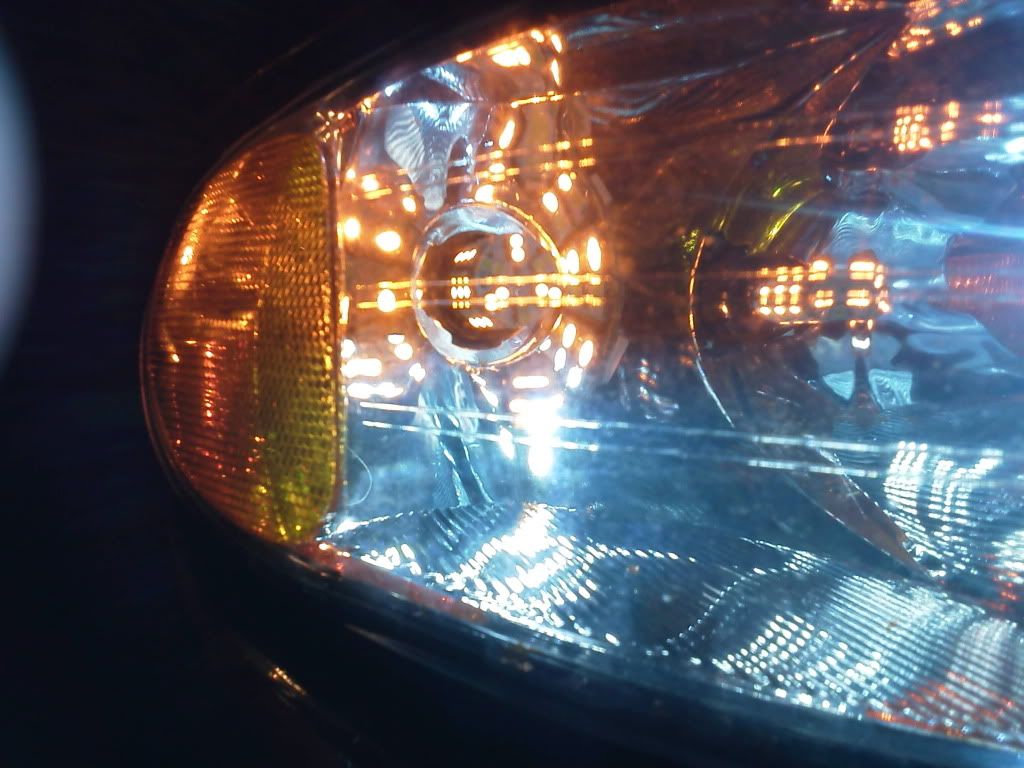 Below are just the parking lights on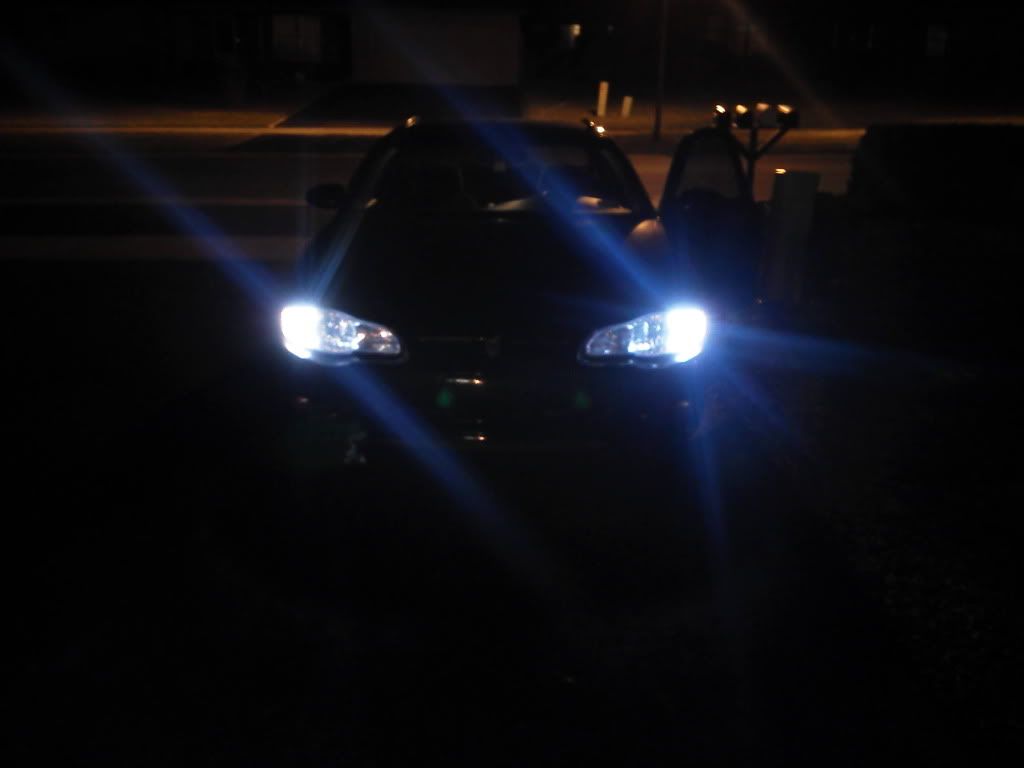 and this is what thy look like when you get them in the mail
02-09-2012, 09:43 PM
---
I got them off ebay they were $22 for the lights, and $~9 for both 6ohm 50w load resistors. I bought them individually, but you could get them in a package too. The resistor just gets wired in parallel with the lights and come with splice clips so all you have to do is connect one end to each of the wires and your good to go! I'll take pictures during the day this weekend of the wiring.
02-09-2012, 09:51 PM
---
can you post a link to the resistors you got?

they look great, i've seen them a lot but I don't want to do them with my current headlights lol I'm going to custom tint my own headlights
02-10-2012, 01:43 PM
---
Looks great! I actually just ordered some stealth turning signal bulbs myself. They will still light up amber when turned on, but they get rid of that 'egg yolk' look when they are off.
Nice mod
02-11-2012, 03:28 PM
---
Hey guys as requested here are some of the install pics i took today. There are three wires that connect to the turn signal light, white/yellow (turn signals), white/red (parking lights), and black (ground). You want to splice into the white/yellow and the black. If you splice into the white/red, you are only adding the resistor to the parking lights (which will do nothing but get hot) and you will still have hyper flash. Here are the pictures:
Resistors and Quick Connects
The wires you'll be looking at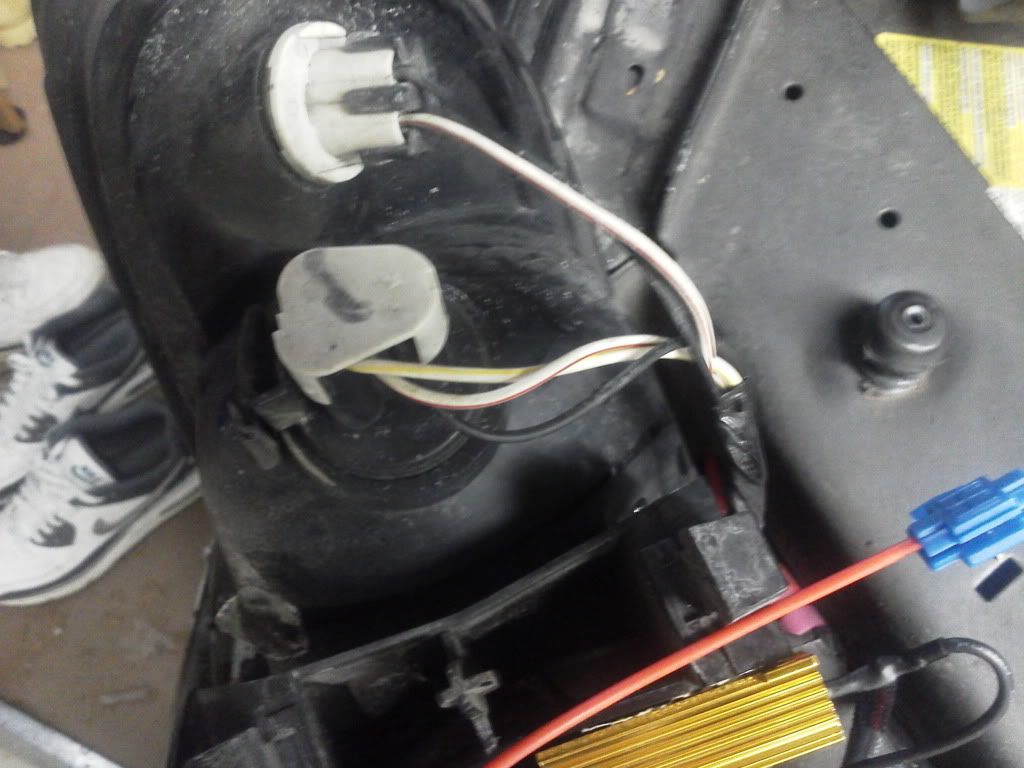 Connect Black to Black, and Red(resistor) to white/yellow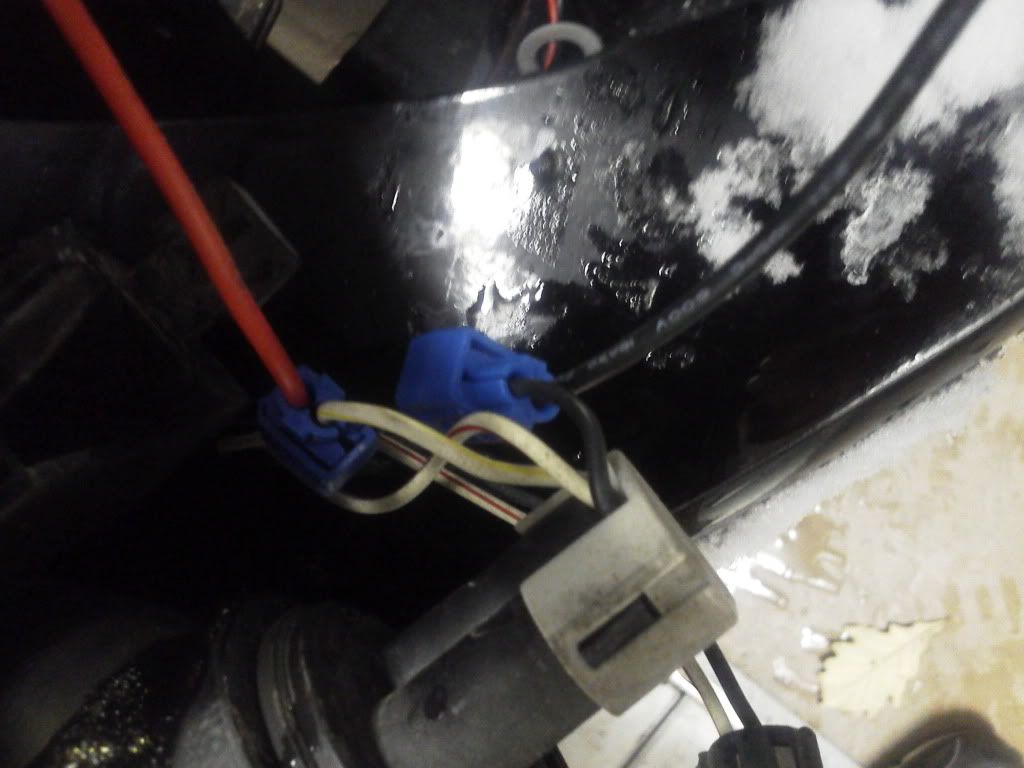 Finished Results

Video 1



Video 2