New addition to my interior!!! ;)
10-02-2011, 11:51 AM
---
Finally got a set!!!!!
they're Brand New! they were still in the plastic packaging and everything!
now who wants to buy em?!?!?!
jk i cant wait to get em on the monte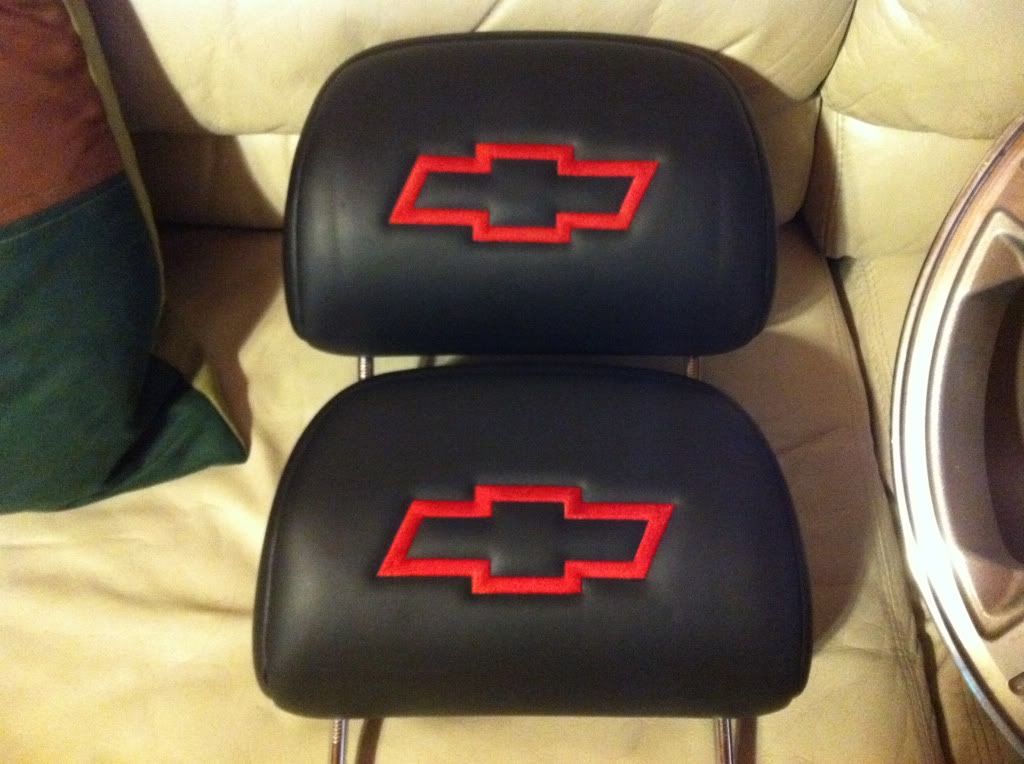 10-02-2011, 12:02 PM
---
haha really close, had to aim higher than that though
get it?... higher...? cus the headrests are on top...?
lmao!
10-02-2011, 01:19 PM
---
Very nice! One of these days I'll get some leather seats in the Monte and I'll go for some headrests, too (only I'll do gray since my interior is tan and black). Now just get some red puffy paint from a craft store and do that same design to the bow tie on your steering wheel.