6x9 speakers up front?
12-17-2011, 11:25 PM
---
12-17-2011, 11:54 PM
---
---
Last edited by 0000000000; 12-18-2011 at

12:04 AM

.
12-18-2011, 10:10 AM
---
you won't want to use washers because you'll want to make the speaker flush with the mounting bracket, so it's not just a free air speaker basically, are you looking to build a huge system?
12-18-2011, 01:18 PM
---
Ah, ya, that's true.

No, nothing huge, just an upgrade. I was hoping that with 10 seconds with a dremel I'd be able to get a 6x9 in there. Seems to be not the case.

I decided in my sleep I'm just going to get a pair of shallow speakers that should go in no problem.

Thanks
12-18-2011, 07:21 PM
---
No, you will have bad imaging in the door and poor midbass response. Make a fiberglass enclosure under the carpet and cut a hole the carpet. If you do it this way, you will feel the midbass and swear it's bass response feels like a 10 or 12 inch sub. I'm going to put a 8-inch midbass driver with a 2 inch port plus a 5 1/4" midrange component on the floor. For best imaging you want to aim both speakers in the area above your steering wheel. That is what IASCA car audio competitors do for best staging. The pic below shows my old design of two 8-inch midrange speakers by soundstream, but their midbass response sucks so I went with 8-inch aurosound for midbass and 5 1/4" morel midrange driver. My A-pillar is going to have a tweeter in it to raise the staging. I also removed my parking brake pedal since my car is an automatic and allows more space for the enclosure, but your 6x9 will fit fine.
If you do decide to put them in the door, you may have to check to see if it will hit your window and have to make or reuse the factory housing to prevent water from dripping on the magnet unless you don't care about corrosion.
The door images below are so you can see what you can work with if you put them in the door. Since my car is for SPL (sound Pressure Level) my imaging will be thrown off by my 5 1/4" midrange morels that I'm also adding. I may add a volume control to turn them off when I want better imaging and turn them on for just being loud. I wired it with Scosche 9-wire which can also be seen in the pics. I hope this helps you with your decision.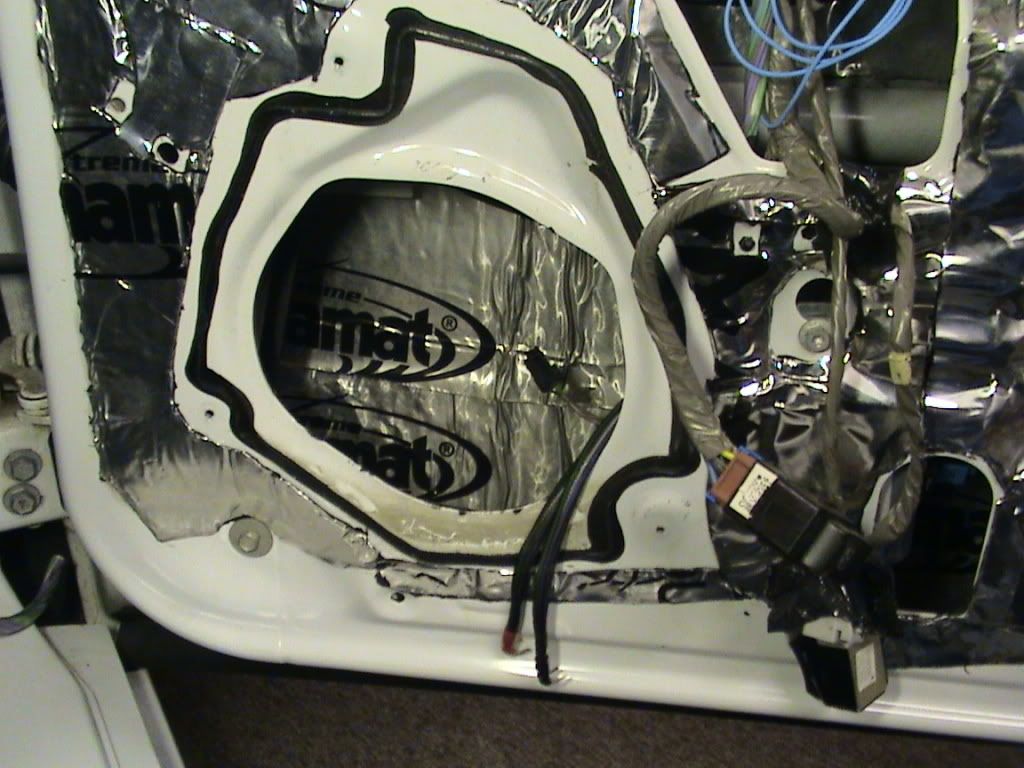 ---
Last edited by ladybridgeport; 12-18-2011 at

07:47 PM

. Reason: Added pics
12-24-2011, 03:56 PM
---


---edit---

I'm considering a component set as boxman suggested.

I'm pushing this off untill the spring anyway. So lots of time to look into things and decide.
Thread
Thread Starter
Forum
Replies
Last Post
PRIVATE For Sale/Trade Classifieds
Interior/Audio/Visual Electronics
Interior/Audio/Visual Electronics