Wrecked/Totaled Monte Pics
02-02-2014, 02:07 PM
---
My 85 when I bought it, the guy hit a poll bent the frame and everything
After some parts, shims and rattle can paint job
An ls I saw at the local junkyard
---
Last edited by Budsjlm; 02-02-2014 at

02:10 PM

.
02-03-2014, 10:30 AM
---
Pic's of my car from the Salvage Yard's website: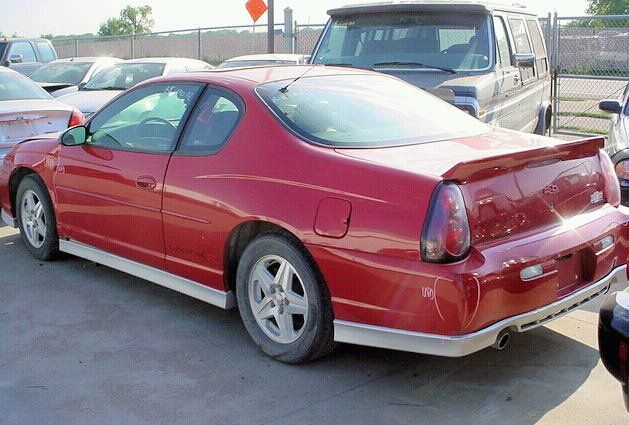 After sanding down a rust-fracture, I noticed this car has been wrecked before. You can see where the rivets were where they pulled the body back:
Condenser/Radiator pushed in:
02-03-2014, 01:10 PM
---
Originally Posted by
06mistreSS
I'll start it off.
2010, the aftermath of my 2003 SS when a lady in a 2nd Gen Blazer, making an unprotected left-hand turn at an intersection, turned right in front of me as I had a green light and was moving at 45 mph. Mine hit and turned about 100 degrees, stopping dead in the middle of the intersection, while I sent her truck 30 feet the opposite direction into the corner of the intersection. I hit the front passenger corner of her truck and pushed the truck's front passenger tire into its firewall.
Washtenaw Co., Michigan. Car was totaled out. Unfortunately what happens when someone else is clearly not paying attention.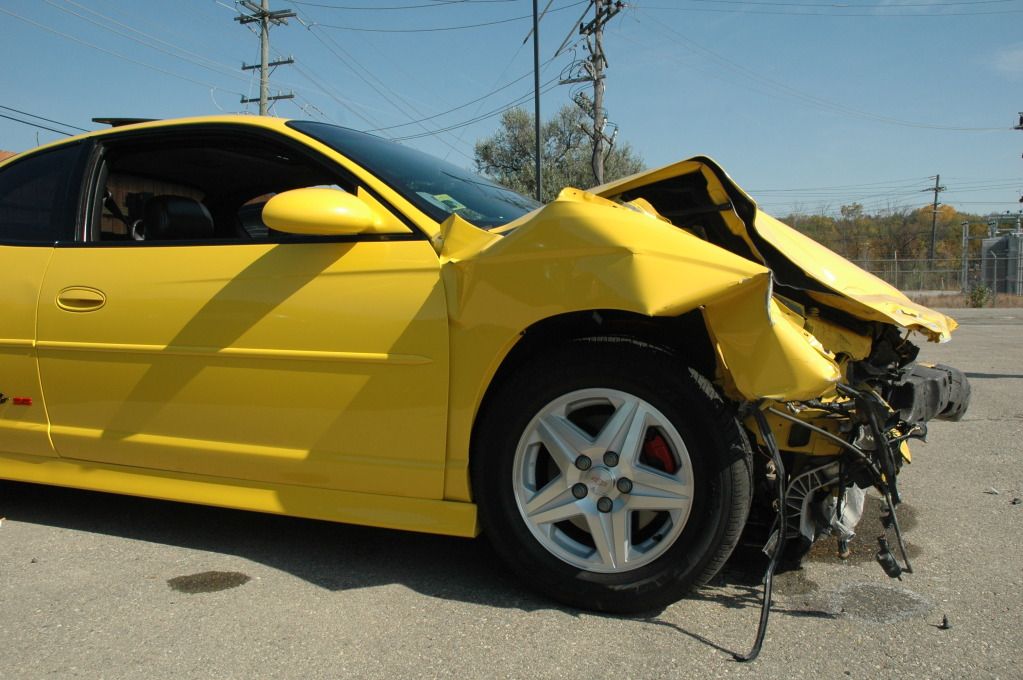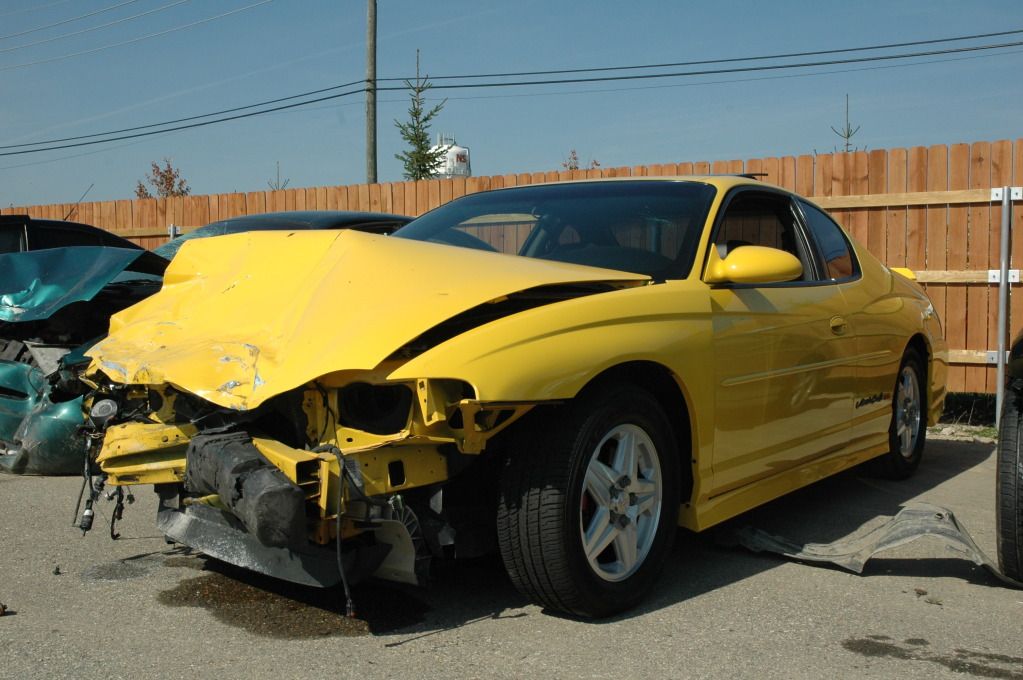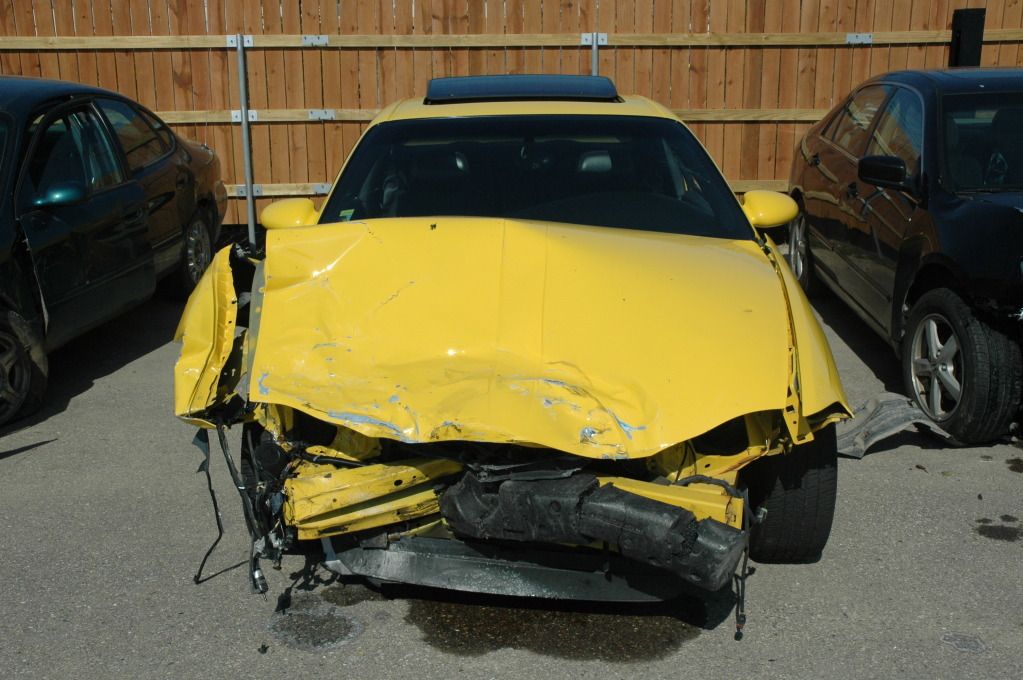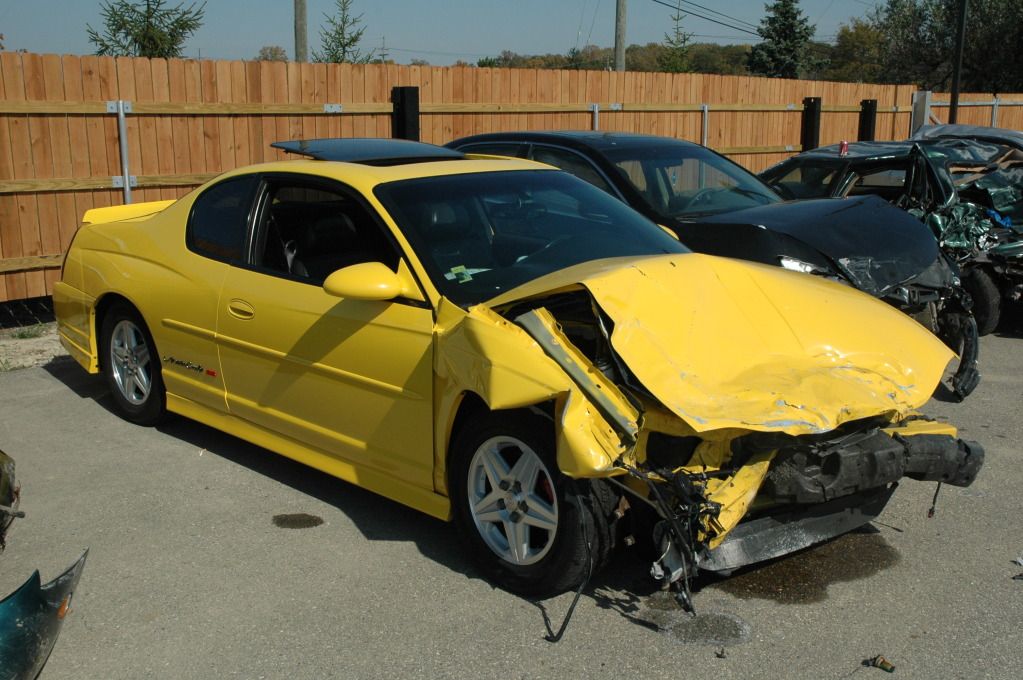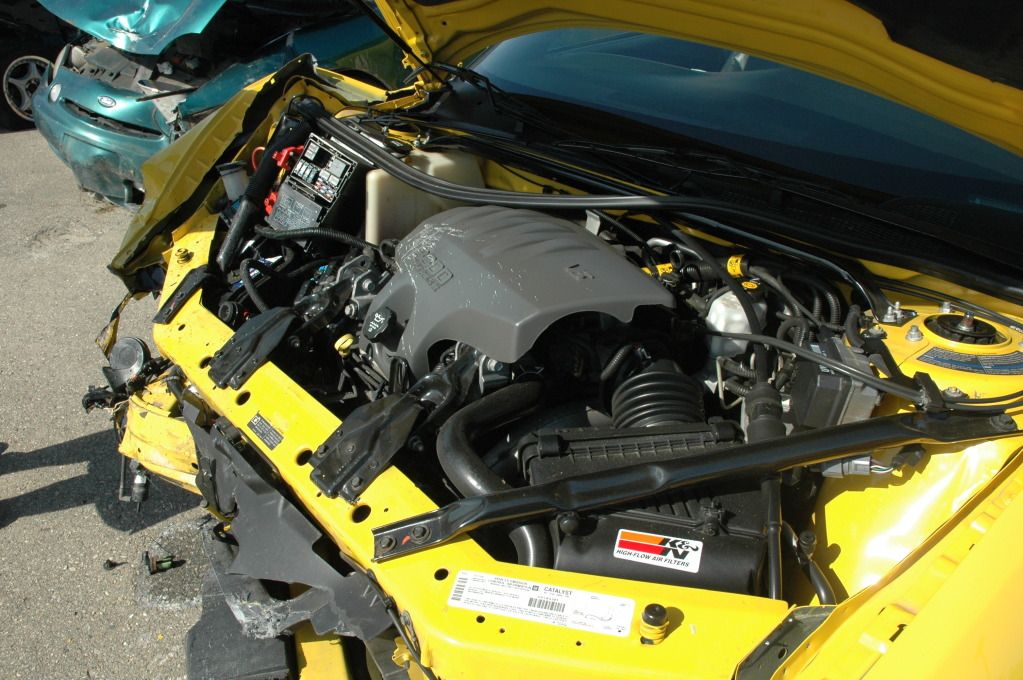 Before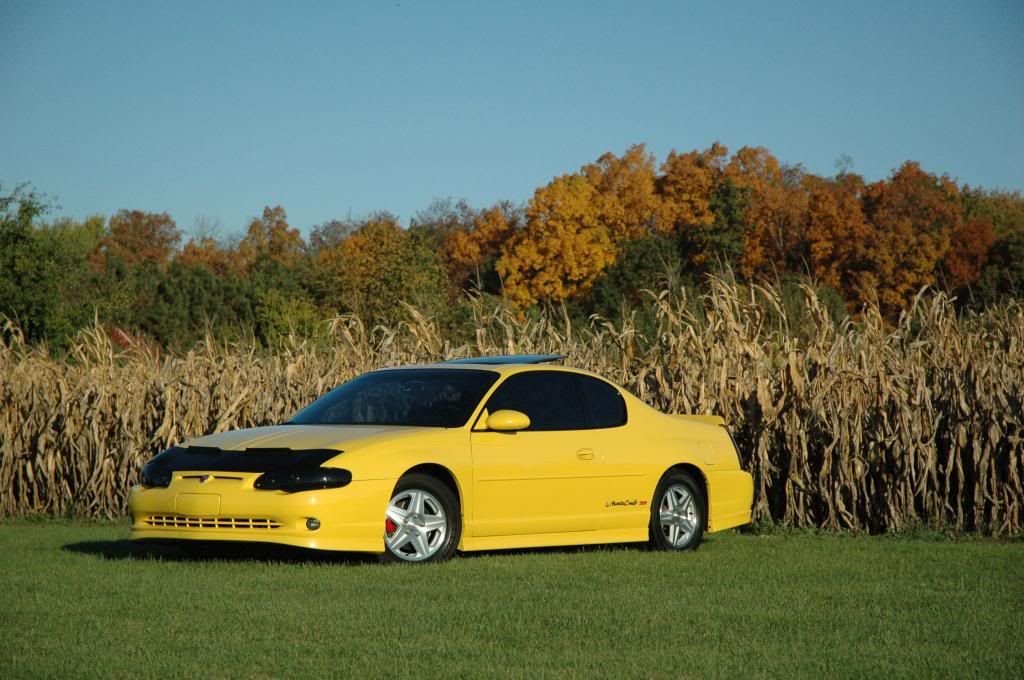 Damn Matt it looks like our cars cabins hold up well in accidents.
04-11-2014, 02:13 PM
---
Look at the pictures, try to guess what happened and then read the story.
I bet you're thinking a tree ? or a deer ? No. Unbelievable story, I still hardly believe it myself.
November 11, 2013, I was on my way home from work. I was stopped at a traffic light waiting for the green light to turn left. A truck with a snowplow attached to the front was arriving at my left, turning right. I noticed the driver was turning a bit too wide and I knew he would hit the traffic light post.
But he was turning slowly so I NEVER imagined the post would break ! When I saw it lean towards me, I could only put my hands over my head, while screaming NOOOOOOOOOO ! Not because I feared I would be injured, but because I could not believe my car was being crushed.
The post first leaned on the front left fender, then it ripped off the ground because of the weight of the lights, then fell heavily in the middle of the top, breaking the windshiel with a terrible crashing noise that I hope to never hear again, and then it rolled all the way to the back of the car, dammaging the right side of the top and the rear right fender.
Because of the heavy dammage to the top, the insurance wanted to total the car. I wanted to keep it because this model is extremely rare around here. So I had to fight and accept compromises to keep the car. Luckyly we found a used top in excellent condition. The top had to be cut away and the used top had to be cut to fit and welded in place.
I am still mad because this car was in mint condition and now, even though it was well repaired, it is an accidented car.
05-06-2014, 04:34 PM
---
---
Last edited by Bocephus; 05-06-2014 at

04:36 PM

.
05-08-2014, 02:23 AM
---
Hit telephone/powerline pole with rear, 360 took out about 30feet of fencing, and because someone left their mailbox door open, took that out too. one headlight was about 50feet or more away..one destroyed stock rim, love that the rear tire had grass part of the bead...was surprise it wasn't as bad as I thought...but learnt traction is pretty dam important, especially when some skills were lacking at the time.