How would you spend your 100,000 km / mile?
09-24-2018, 08:32 AM
How would you spend your 100,000 km / mile?
---
I'm probably making a big deal about this where nobody else would. But the BudChev is about to turn a milestone that I just really wish wouldn't happen. It sits in my driveway now with 99,984 kms - just 16 kms to the big 100,000. It comes a little sooner in Canada because kms instead of miles on the odo, but its the number that is significant, right? I mean, I don't want to spend my 100,000th km on running to the grocery store for diapers. I can't bring myself to drive it anywhere now until I think of something good - somewhere cool to be going, like a road trip....

So the question is, how did YOU spend your 100,000th km/ mile? If you haven't got there, where would you liking to be driving for the big one hundred anniversary? Is it stupid to celebrate the moment?
09-24-2018, 02:25 PM
---
16 kilometers; that's just 10 miles, like a mere trip across the city and back.

But 100,000 km = 62,137 miles, just for comparison... and 100,000 miles is 160,934 kilometers. So, to the car itself, it's just another number on the odometer, but to the owner/driver, it might matter as a certain moment to remember. JuniorCar, I guess it's up to you to figure out something that's both nearby and momentous enough!
09-28-2018, 06:41 PM
---
This is what a car looks like at 100,00kms. Did everyone else pull out a string of balloons for a roadside celebration?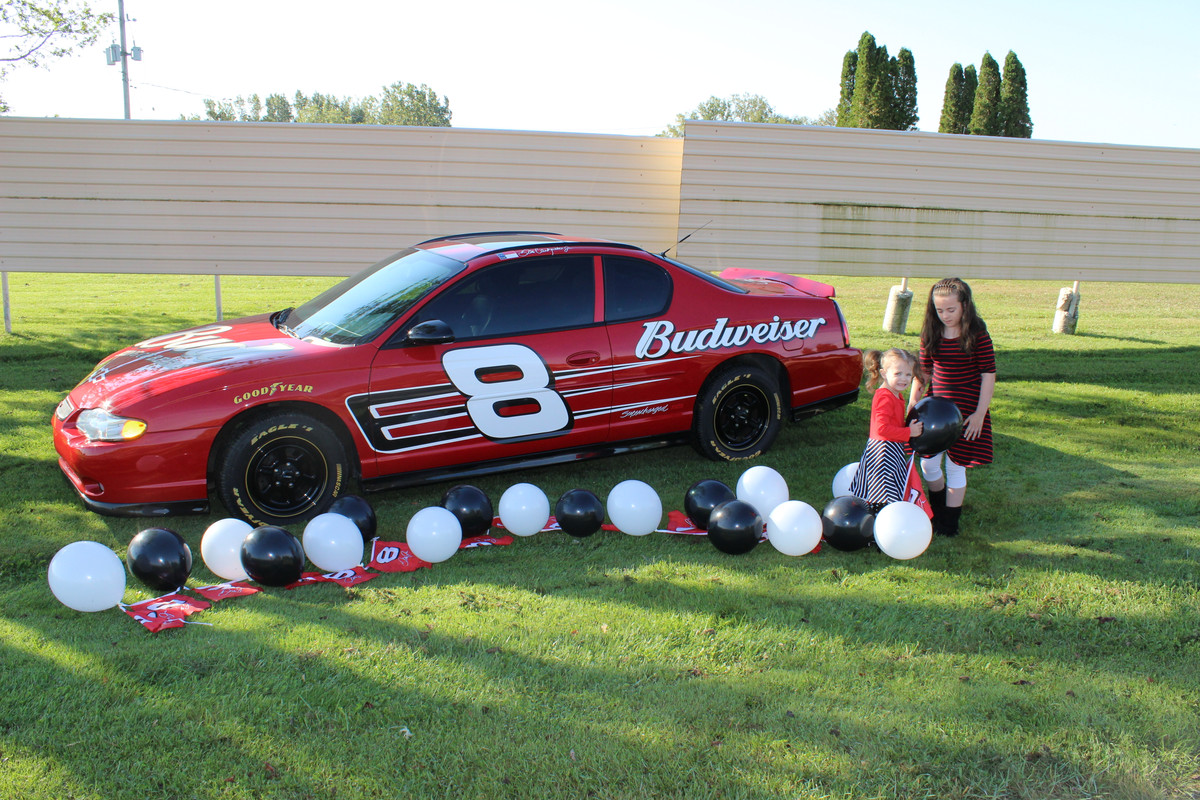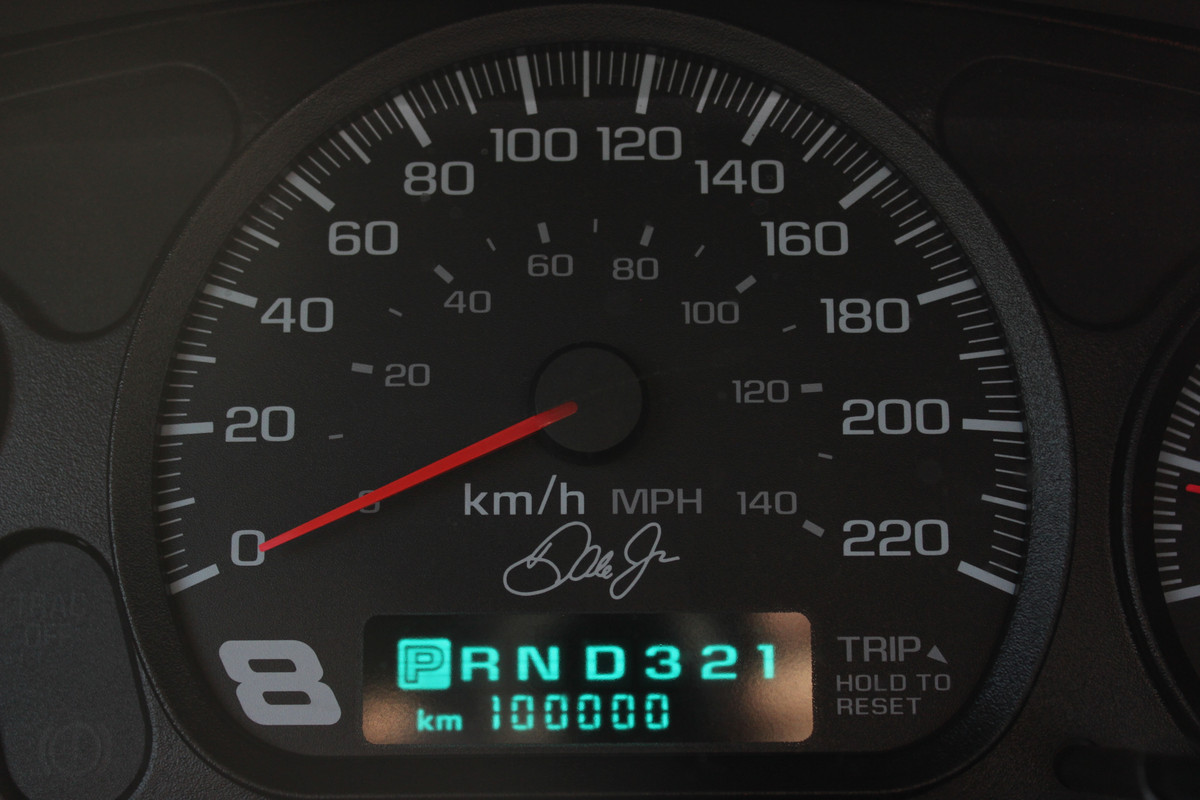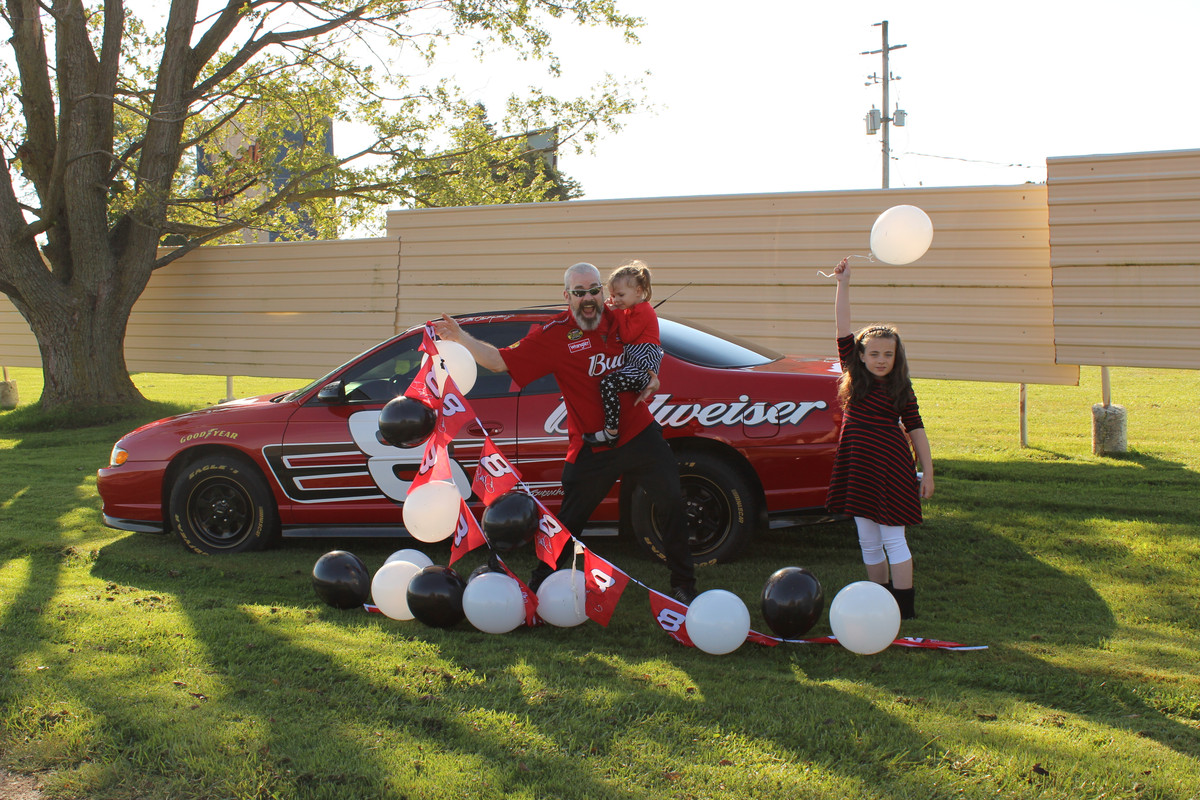 I held off driving anywhere this week, but today's the day I did it. It wasn't exactly incidental where the odometer added the extra digit. I played with Google Maps to determine where I'd be in all directions when I drove the final 16 kms and decided to head towards the Mustang Drive In Theater (Unfortunately, there is no Monte Carlo Drive In Theater was within 16kms). As soon as the odometer turned 100,000, I pulled the car over. Out came the balloons and our photoshoot party tipped off a memorable roadtrip. We didn't stop at 16kms, no - we drove nearly 400kms today.
At the next stop on our journey we revisited Cayuga Speedway, now renamed Jukasa Motor Speedway. This was where I shot a few of my favorite pics when the track was still shut down, including the shot used on the cover of the 2015 Monte Carlo Forum calendar. The track re-opened last year.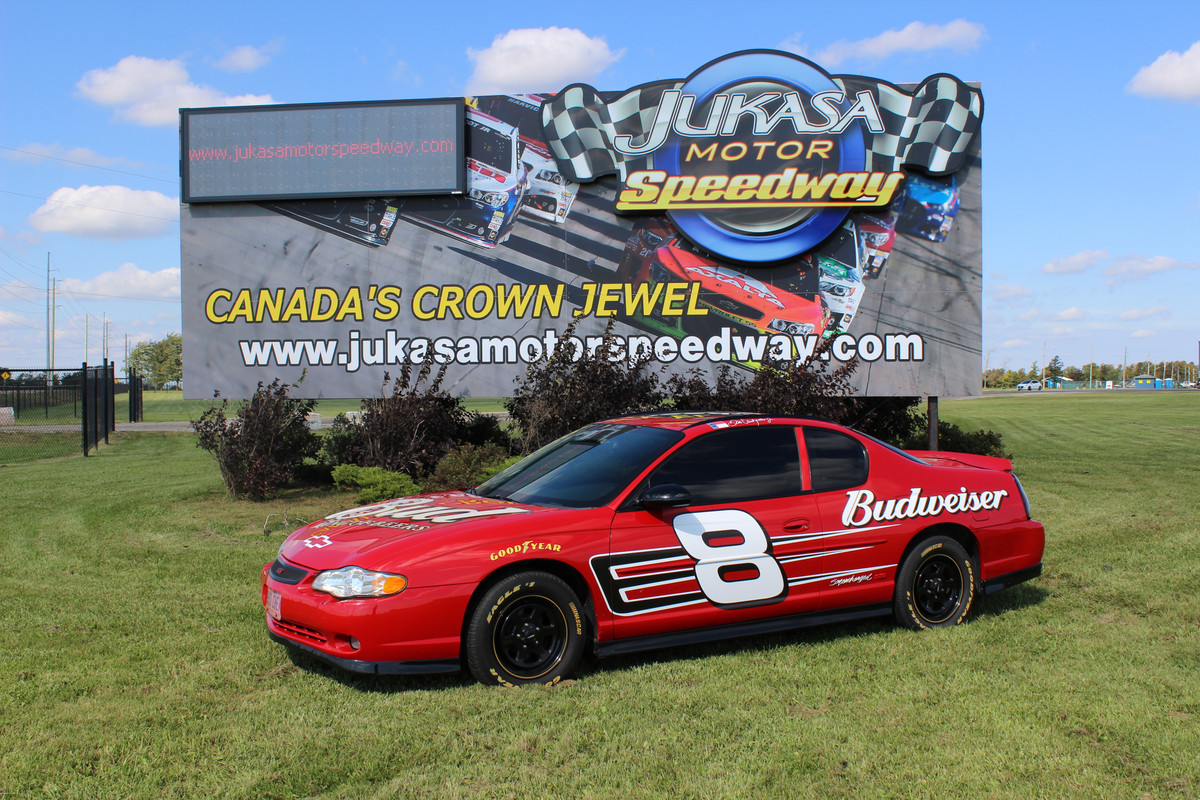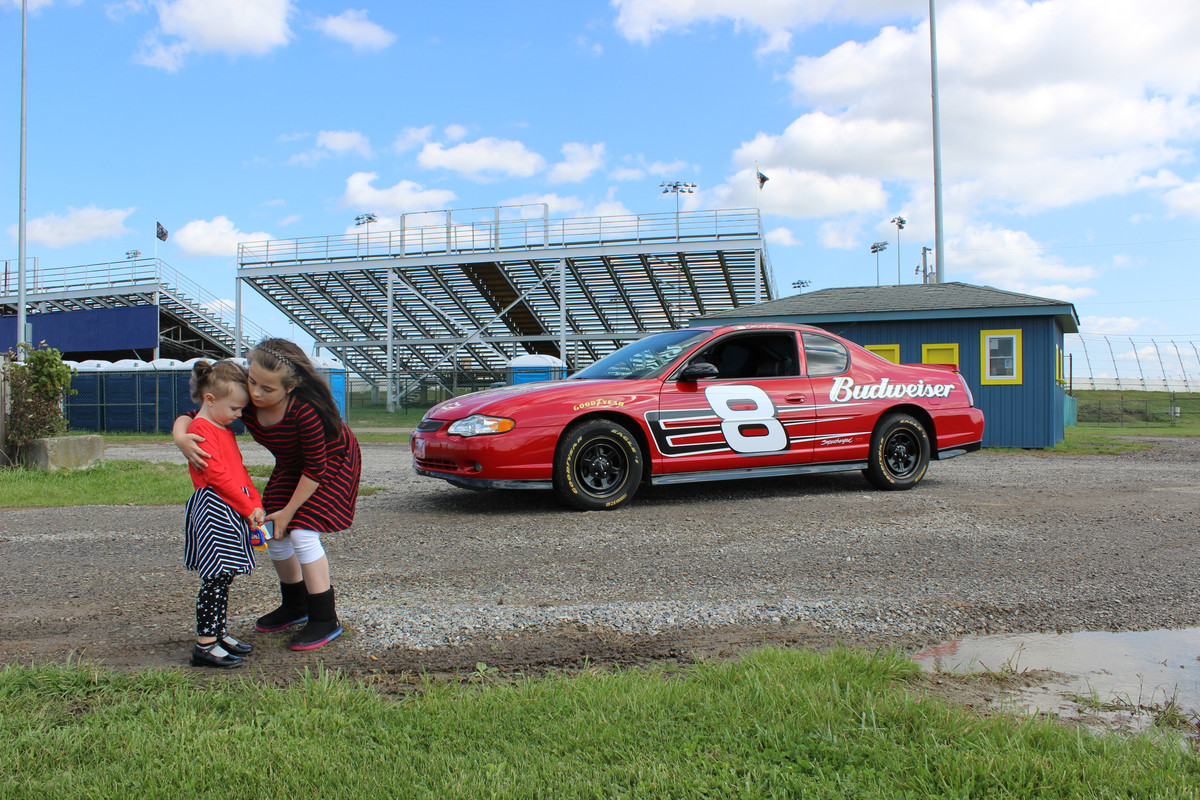 Just down the road we reversed directions up the Grand River Scenic Parkway for a cruise. I never intentionally travelled the route previously. It's nice, but unfortunately the leaves haven't really begun to change yet. It's still pretty green out there.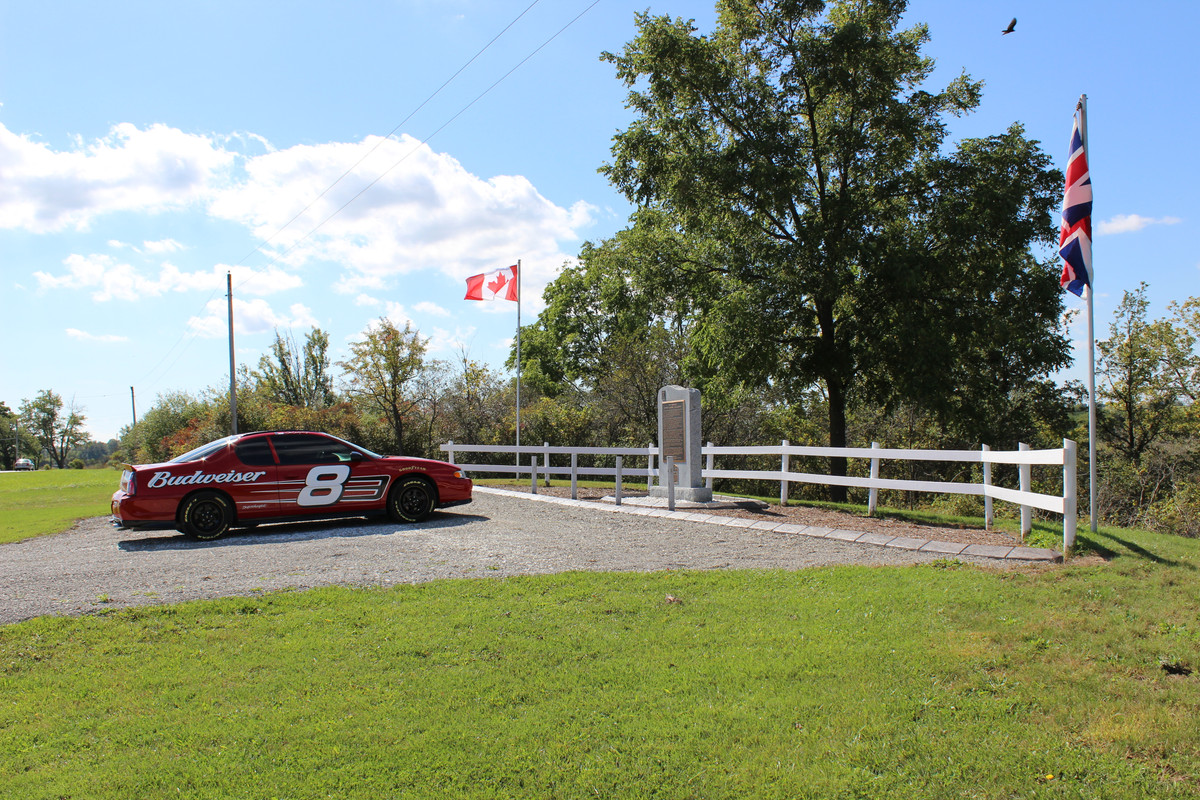 The best shots of the day where at the Rutven Historic National Park. I drove the car where it wasn't supposed to be and when I realized how few people where around I drove right up to the front steps of the old Thompson Family mansion, built in 1845. That driveway was meant for horses! (then shouldn't it be a "horseway"?)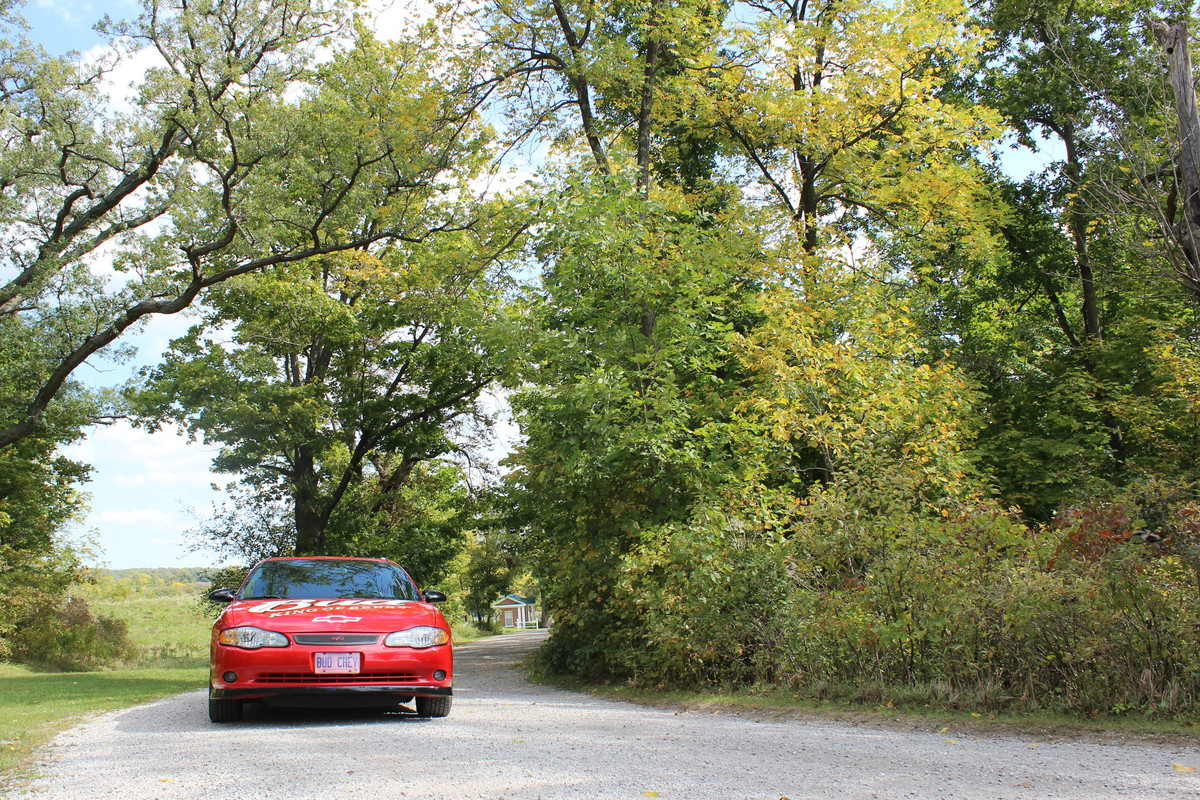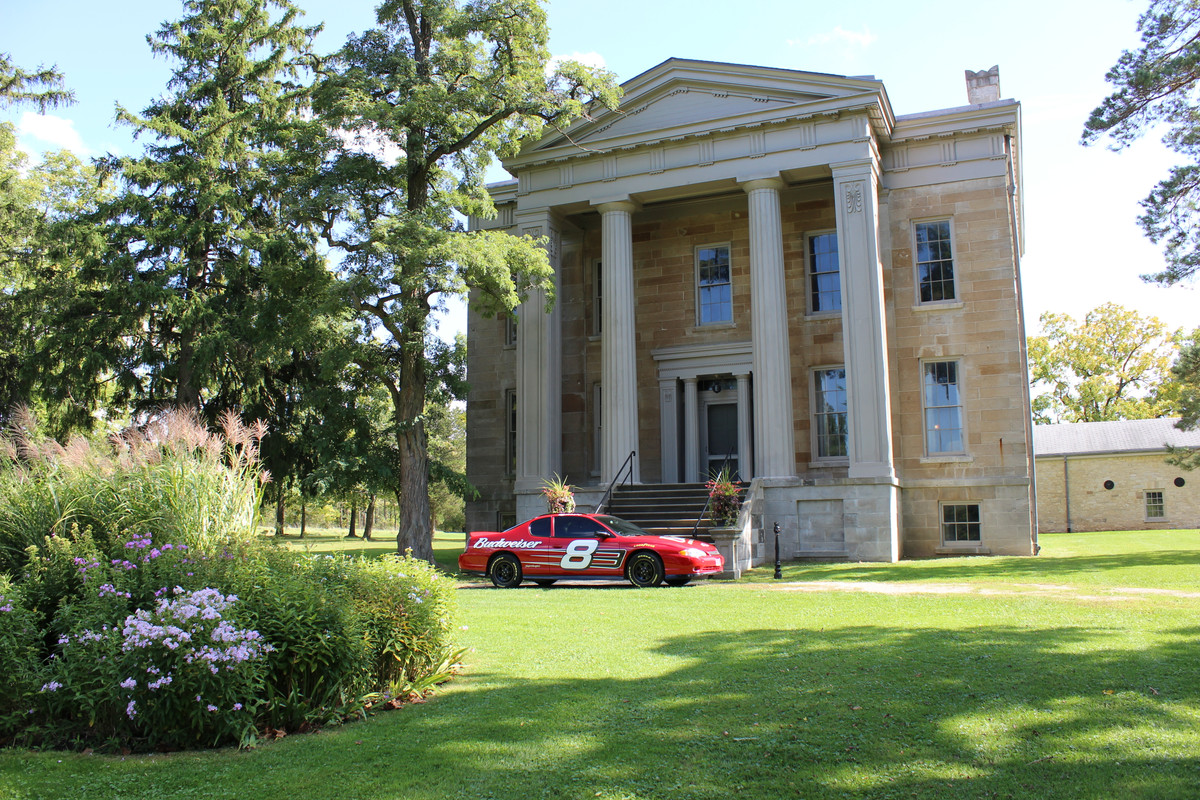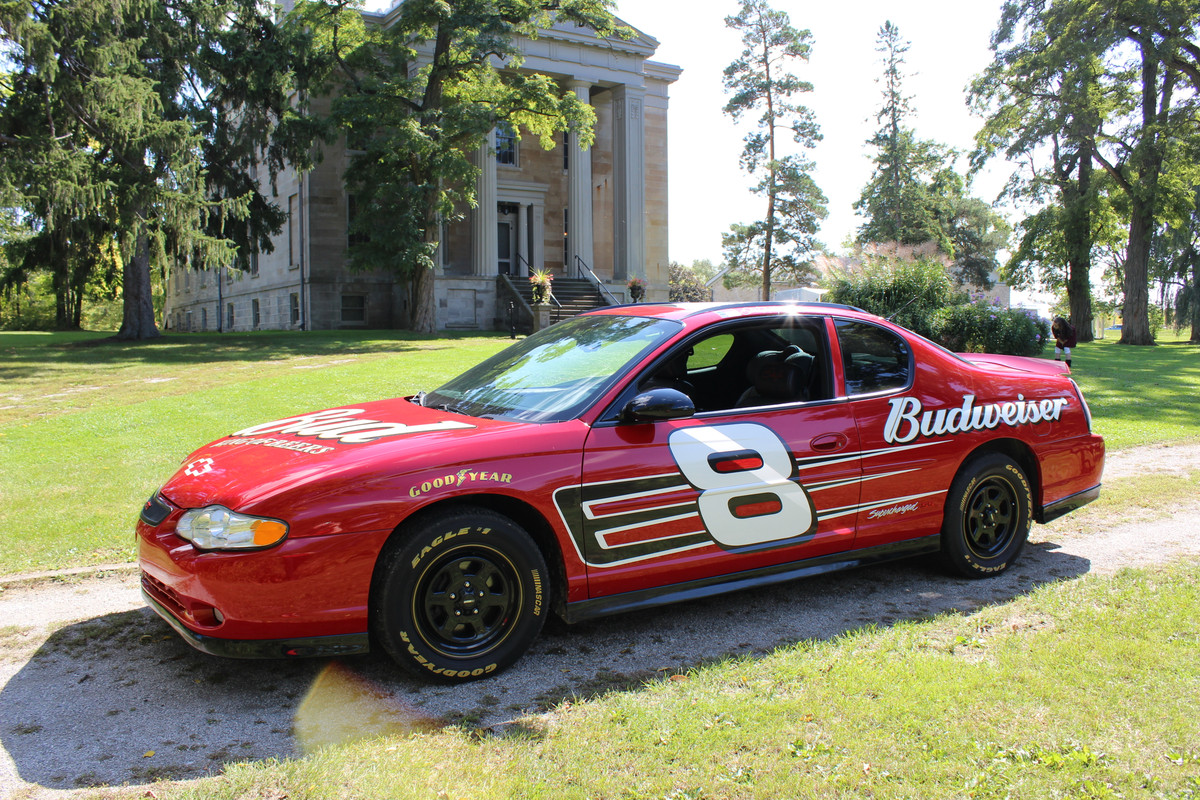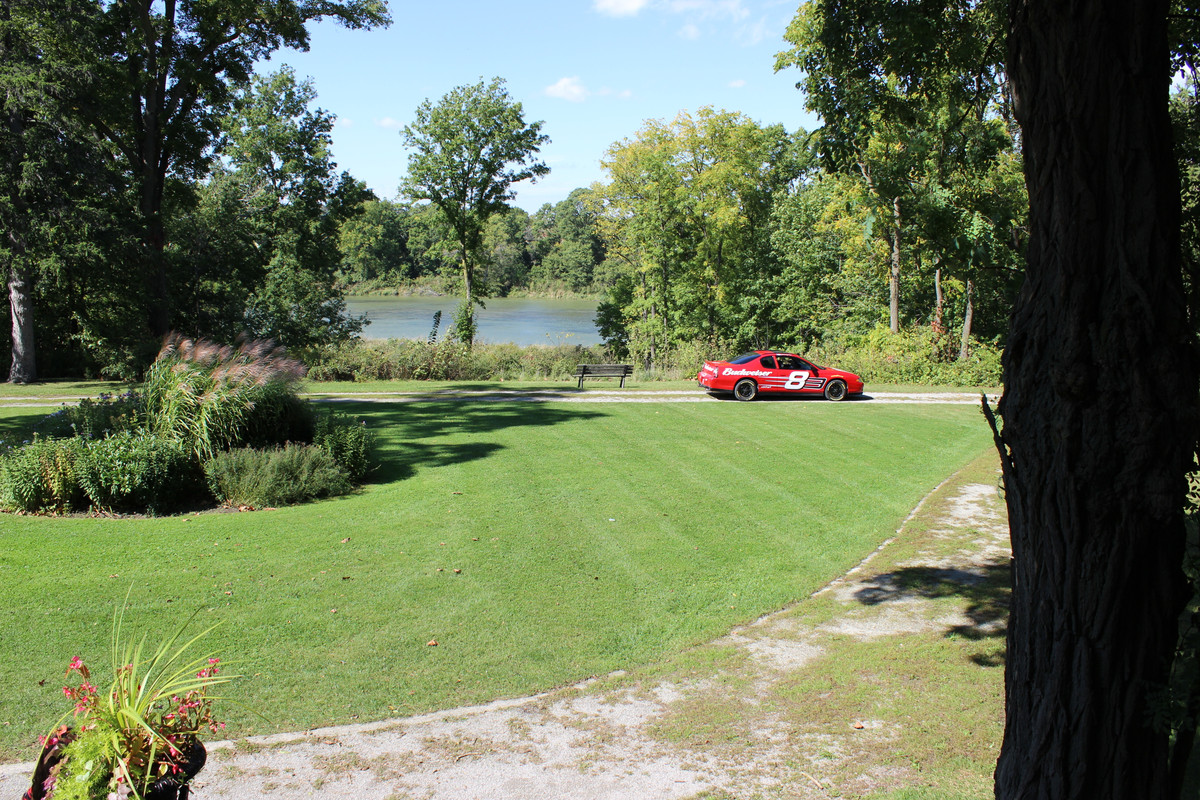 It was a historic and fun day with my 3 babies to celebrate my oldest one turning 100. (I owned this car before either of those 2 little girls came along and vividly remember the dread I felt thinking I'd have to sell the car when I found out the first human baby was on the way)
And now I'm free to drive again. Freer than ever I guess, since I won't be worrying about keeping kms off the car anymore. If your gonna drive it over 100,000 kms, you may as well go 200,000...
09-28-2018, 08:28 PM
---
Your gauge sweeps counter-clockwise?
j/k. I know cars only do that in the southern hemisphere
---
Last edited by JuniorCar; 09-28-2018 at

08:30 PM

.
09-28-2018, 09:02 PM
Join Date: Apr 2010
Location: Mentor, Ohio
Posts: 10,957
---
I like the pics! Looks like you had lots of fun crossing your 100,000 km!

My Monte is in the 80,000's of miles. Not there yet. Maybe in 3-5 years given the mileage I put on it yearly.

When my '94 Grand Am crossed 200,000 miles, I was simply commuting home from work. I used my digital camera to take a video of the odometer rolling over and had some hard rock playing as I was zipping down the freeway lol.