Info: Many Exhaust Questions Answered 3800 Engine
03-25-2010, 03:31 PM
Many Exhaust Questions Answered 3800 Engine
---
Found these, and decided to upload them to my photobucket. Figured I'd post these up here in case people search for downpipe or Ubend to see what the factory piece looks like.
These pictures are of the stock downpipe off my 99 GTP, but many 3800 stock downpipes are similar. I cut the cat out because I sent it in for money- figured I'd post the pics of what the restrictive parts look like.
Obviously the most restrictive part that everybody thinks of first is the U-bend, so we'll start there:
The stock catback bolts up to the left side and the stock cat is normally attached to the right side. The rear O2 sensor screws in from the top. Obviously this is not a good piece for flow...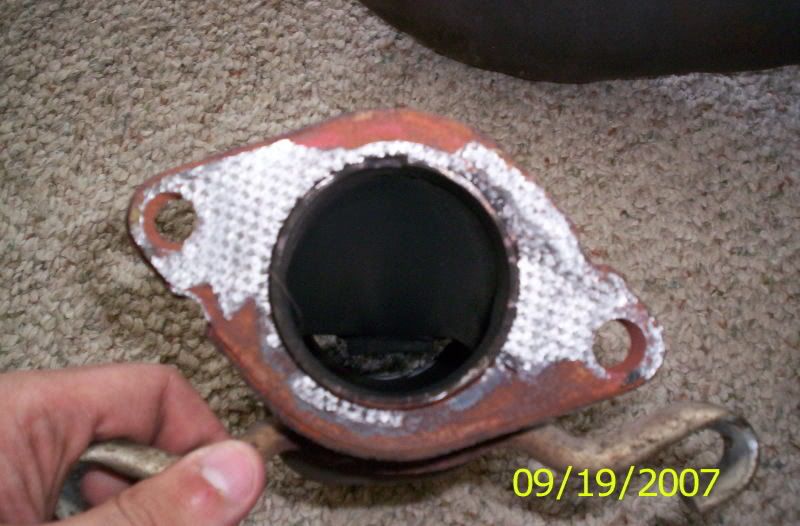 View from the catback side of the Ubend- notice how 3/4 of the pipe's flow is diverted down- definitely not a straight shot.
Now for another part that people don't think of as being restrictive- the top/entry to the downpipe from the rear exhaust manifold. It looks to be pretty smooth and large diameter pipe from the factory- what could be bad about it?
Picture of the inlet of the downpipe: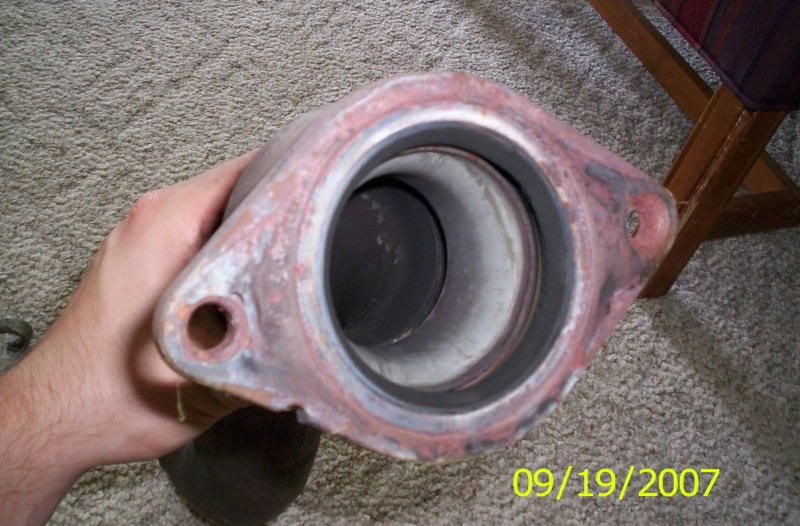 Notice there is a little collar inside that really necks down- definitely much smaller than the rest of the piping.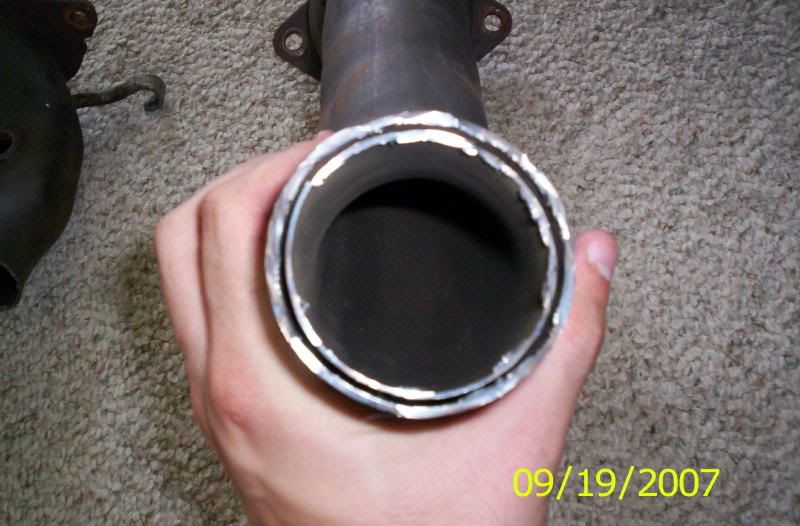 Here is from the front side of the cat (cat cut off of course). You'll notice the pipe coming down from the engine is actually double wall- so the actual pipe diameter is a good bit smaller than it appears to be from the outside.
Just figured that might help people see what the stock downpipe looks like, hope I haven't posted these pics before.
03-25-2010, 03:40 PM
---
Bumpin... you and I started this thread before
But since I can't find it, I'll throw up what a ZZP Downpipe looks like again.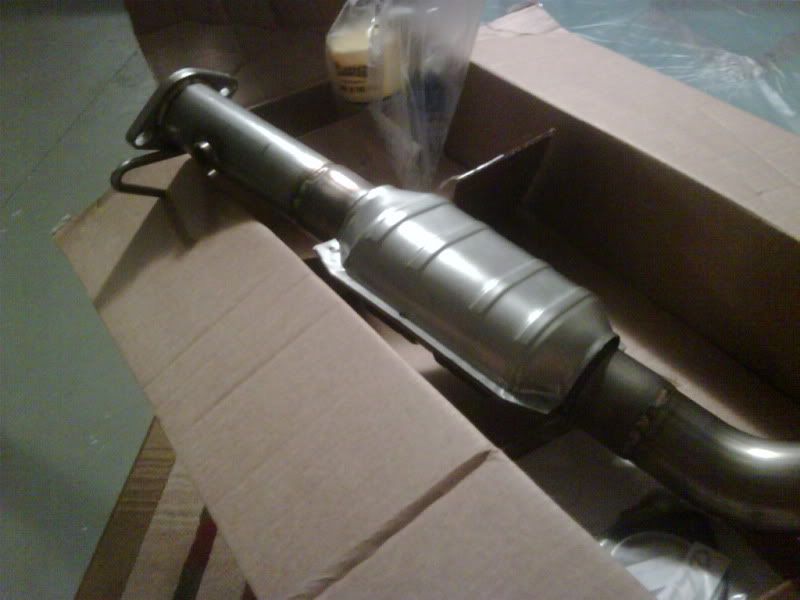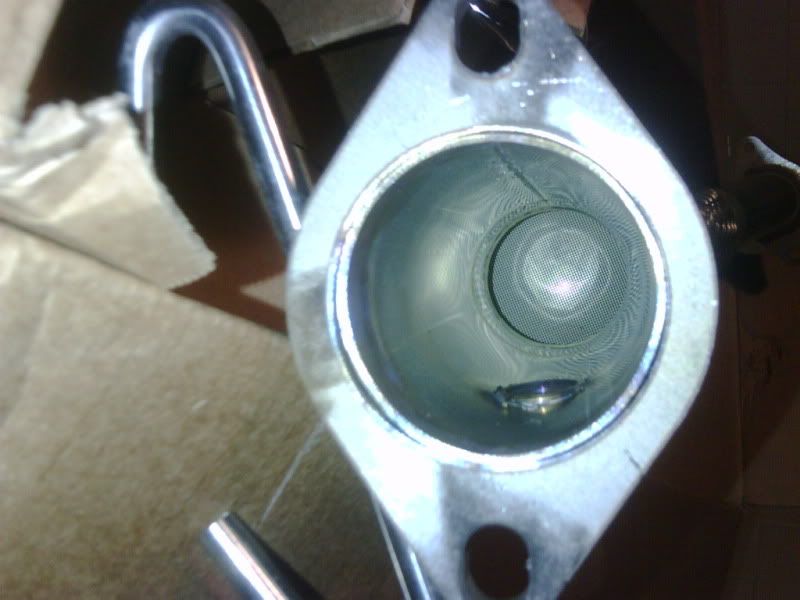 (much straighter than that U-Bend)
*edit* Let me throw up more STOCK exhaust pictures.
03-25-2010, 07:07 PM
---
Whats that?? Is that a cat?? I wish I had one LOL
And the u bend is a terrible thing.
03-25-2010, 07:40 PM
---
Thanks for the info guys.
Stupid question, Mike or anybody for this zzp downpipe: is it bolt on or is welding required?
sorry i am not car smart.