Guide: How-To replace head rests.
04-04-2011, 05:38 PM
How-To replace head rests.
---
This is very simple, but apparently everyone asked (myself included) how it is done. So this should help.
First to remove the old head rests, you just pull up as far as they will allow and then depress a rectangular button on both sides and it will pull all the way off.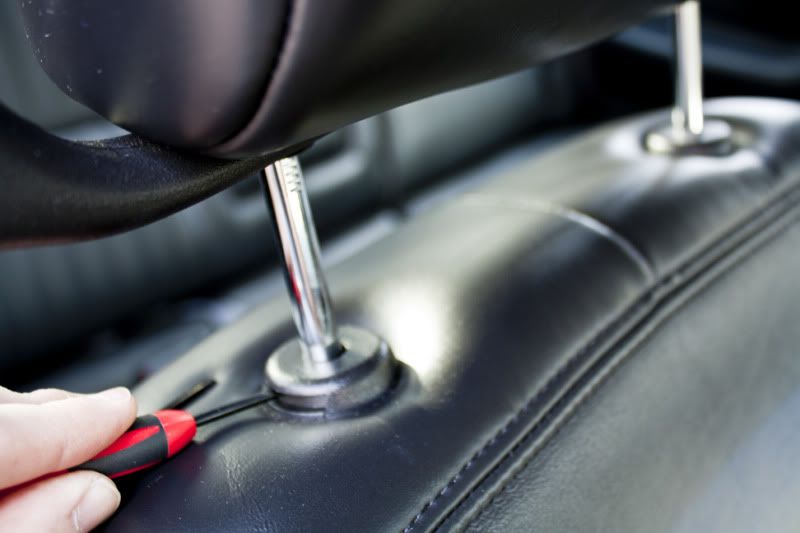 Then you just put your new head rest in.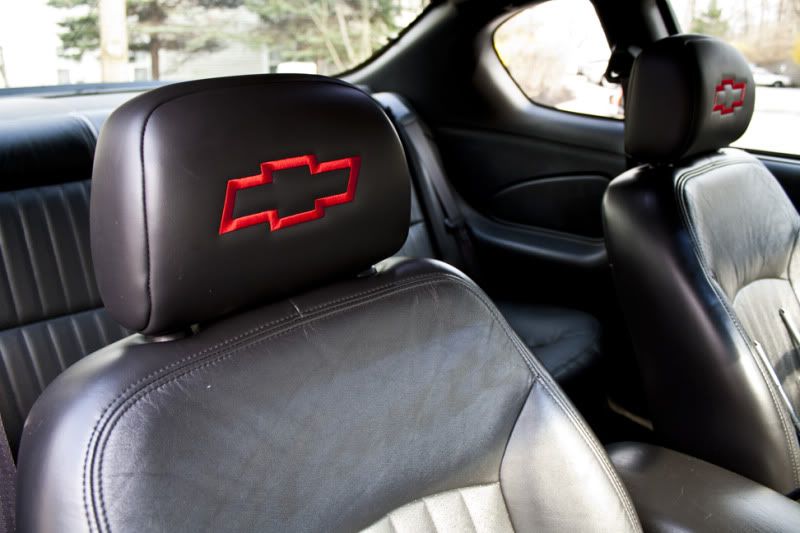 Now to get the seat belt guide off, you need to flip the head rest over, and stick a screw driver in between the plastic "washer" and the seat belt guide. Using this method you can SLOWLY pull the washer off the stems and once you get it past the notches it should slide easier, until the next notch then use the screw driver. Repeat until all 4 are off.
Now you can put the guides (they are labeled P and D) on the new head rests, and slide the washers back on (MUCH EASIER than taking off) then when they get as far as possible. Pull the headrest toward your chest and pull the washer as hard as possible and get it as many small notches as you can. I got each side down so I could see 5 small notches.
Then just slide your head rest back on and it will look as good as new! (or even better!)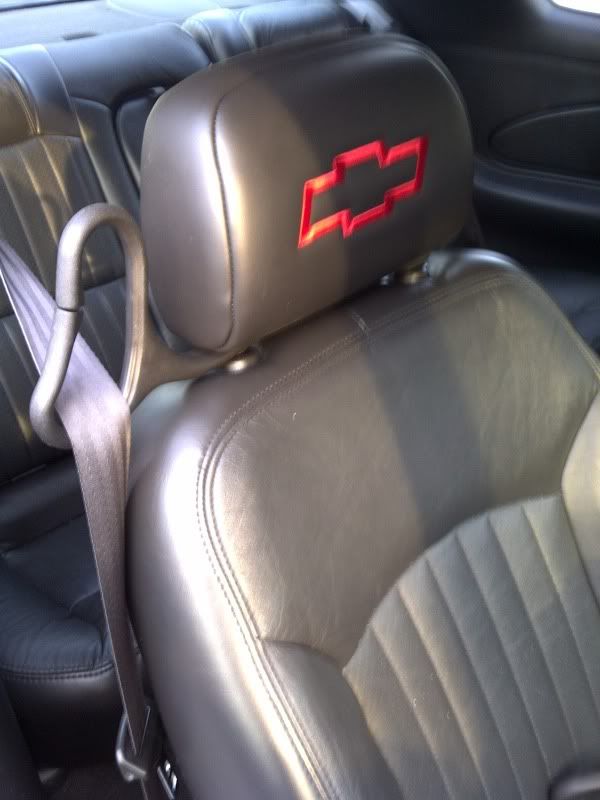 05-16-2011, 10:13 PM
great
---
Great!!!! Thanks. Except I used a needle nose inbetween the washer and the seat belt guide to work the seat belt guide washer up and for the final notch. Chanle locks. zipped right off. Either way.Thanks a bunch. It was a great help.
06-08-2011, 09:26 AM
---
Thread
Thread Starter
Forum
Replies
Last Post
PRIVATE Wanted Classifieds