Mod Guide: How-To Install a Rear Strut Tower Brace
04-04-2011, 04:25 PM
How-To Install a Rear Strut Tower Brace
---
I just got around to putting a rear strut tower brace (STB) on my Monte and I figured I might as well take pictures of the process for the forum.
To start, you will need the following:
A Rear STB from GM (Part#:12498648) and a set of Rear Brackets from
Don Rome.
As for the tools needed I used a socket wrench, 5/8" Deep Socket, 5/8" Regular Socket, and a 13mm socket. I couldn't get the deep socket on both so I had to do some balancing with the regular socket.
First you have to climb into your trunk (not difficult for me) and then peel back the carpet from the rear strut tower. You will see 2 nuts that you will need to take off (5/8") and then you just place the bracket on the bolts and put the nuts back on loosely.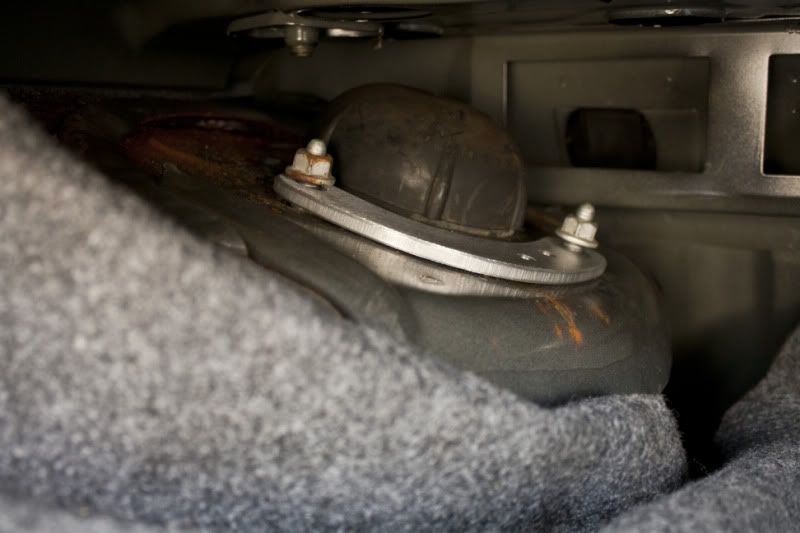 Now repeat for the other side. Then you set the STB bar in the middle 2 holes, and use the bolts (13 mm) that Don Rome supplied to attach the bar to the new brackets.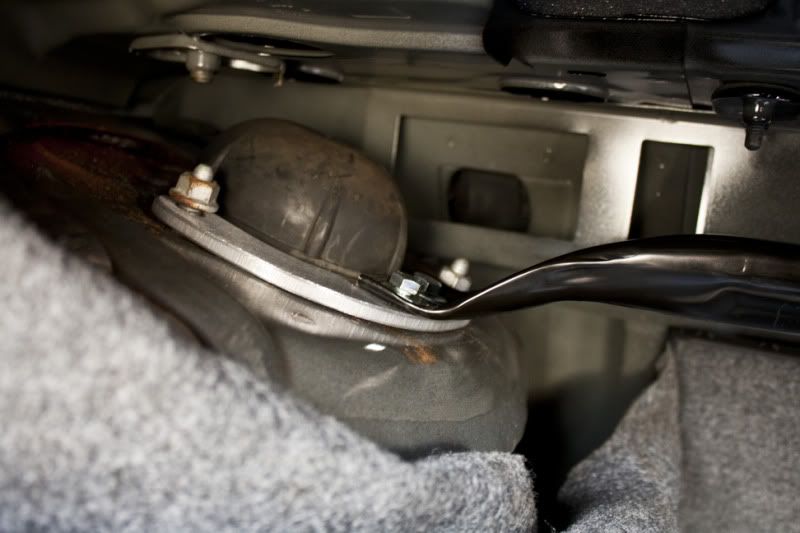 Now that everything is on, you should begin to tighten the bolts. 10 ft/lb for the STB bar and 35 ft/lb for the brackets.
Congratulations, your car will now have significantly less give when taking a turn.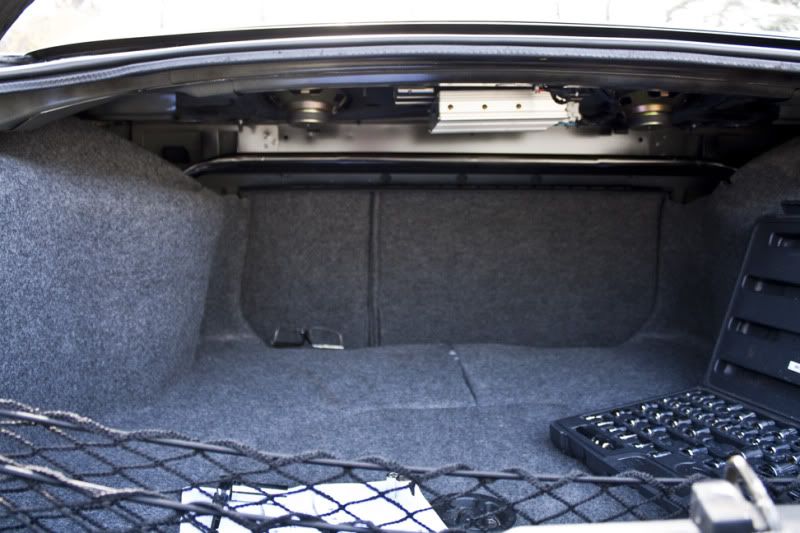 To put an STB on the front of your car, you can also get brackets from Don Rome and just do the same on the front of the car. I had one from the factory, so I did not need to take that route.
04-04-2011, 05:36 PM
---
Nice writeup Mike, Did the rear bar tighten ride up I know front bar did I was wondering if rear bar was worth installing ? Thanks MIke
---
Last edited by zjerry; 04-04-2011 at

05:39 PM

.
04-04-2011, 05:39 PM
---
I haven't tested it out yet, but I have heard numerous people on NAIOA talk about how much of an improvement this was. Most said it was the single best mod they have done, so I had to jump in on it lol.

After I go for a drive I'll update.