Repair Guide: How to change OnStar mirror lights
09-25-2010, 03:22 PM
How to change OnStar mirror lights
---
I noticed that Chibi's post didn't quite work for my mirror but I still wanted to change the lights in my mirror. Some people have had to take the mirror off and literally break the bulb to get it out. I didn't want to mess with this so I came up with a new way...
OnStar mirror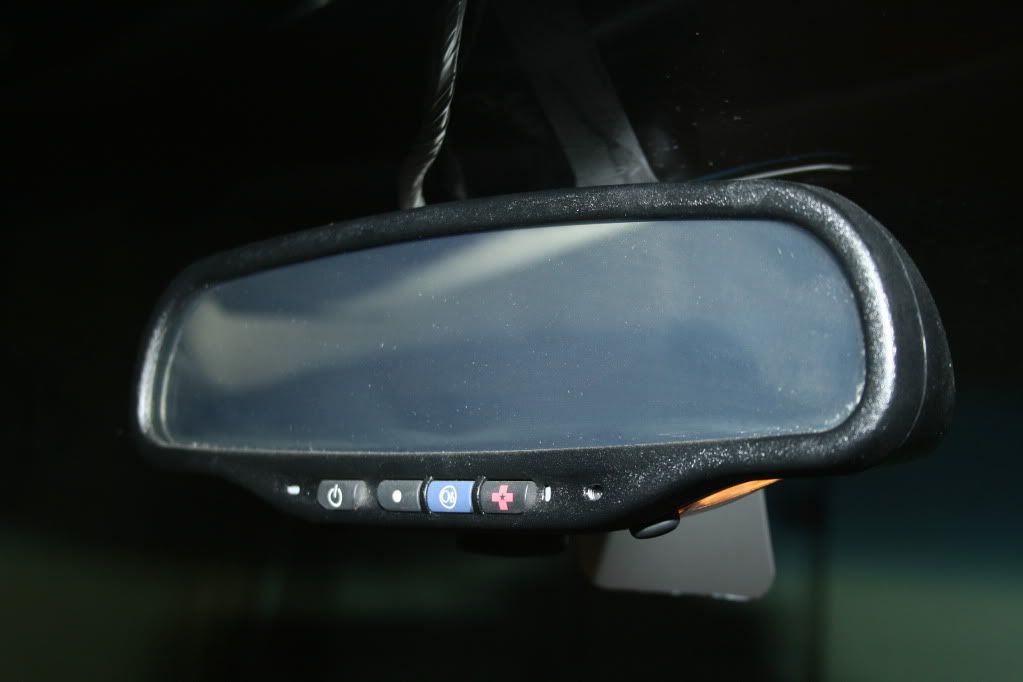 First, take a small flathead screwdriver and stick it between the clear lens and the black mirror housing by the light button.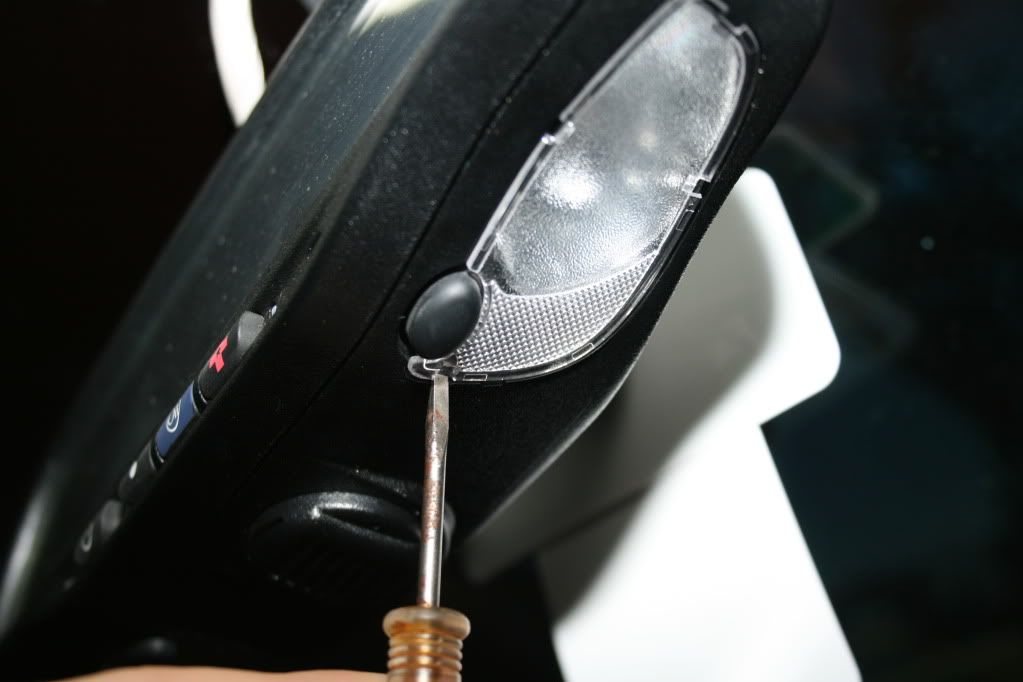 Then gently pry the lens out and then work your way around it until it pops off.
Then take a pair of needle nose pliers and wrap duct tape around both of the nose pieces.
Then gently place them around the bulb as far up as you can and gently apply pressure to the bulb. The pliers may slip a couple times but use this as a gauge of how much pressure to apply without breaking the bulb.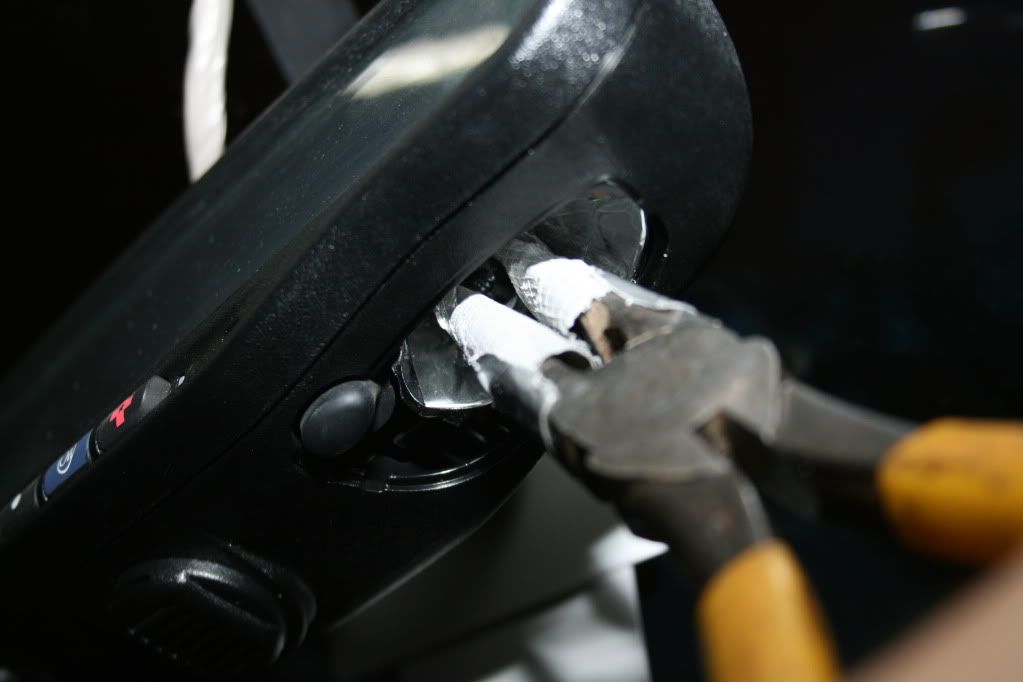 Then pull straight out until the bulb pops out. You might have to wiggle it around a little as you pull but just barely.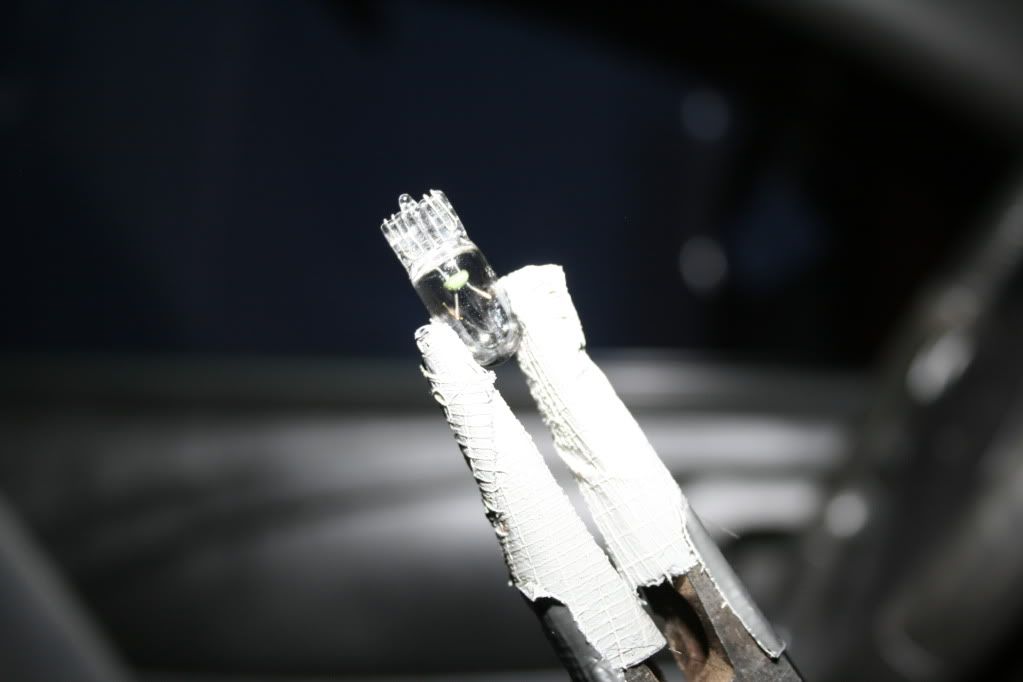 There you have it. An easy way to remove the lights on an OnStar mirror without taking the whole thing off and breaking the bulb when you can't remove the entire light bulb housing.
---
Last edited by Chainsaw; 11-05-2010 at

07:13 PM

. Reason: I accidentally moved one of the pictures so I was trying to re-upload it.
02-19-2011, 11:14 PM
---
would there possibly be a way to get a bulb like that except have it be orange tinted? or would it be cheaper to melt orange plastic onto that little clear lens...or would neither of these work to make a sweet orange overhead light? lol
02-20-2011, 03:18 PM
---
will do! thanks dude
would this work??
http://tinyurl.com/6hexpas
---
Last edited by MrChyes; 02-20-2011 at

03:20 PM

.