Detailing the Monte's belly, again
01-10-2017, 12:22 PM
Detailing the Monte's belly, again
---
Well as much as I hated to get back under this car it was needing my attention. My oil pan is leaking and along with the road grime it was turning into a pig under there. With it being up on jack stands for a few months I was able to chip away at it section by section and get things tidied back up. By no means is it perfect, but boy one gets tired scrubbing away and wiping, polishing, painting. This is about as good as it will get this time around, this being my 3rd time dressing up the undercarriage in about 8 years.
Used a aluminum / paint safe degreaser in a spray bottle, hot soapy water and a scotch brite pad, rinsed with fresh water. Then went through polished the engine cradle, waxed the suspension components, re-painted the exhaust system with high-temp paint.
There have been a few times where I have found missing exhaust hangers, axle boot tears, a broken connector from bottoming out, gas tank heat shield mounting pin broken (source of rattling sound) etc. while cleaning up under there. So this lets me potentially stay on top of issues that may have otherwise went unchecked.
Guess I'm a nerd, getting under it like this. Goes back to the days when in the US Army I would compete with my assigned vehicles for "Driver of the Month" competition. The C.O. would give me exempt from duties to stay in the motor pool and prepare my M151A2 jeep or M561 6 wheel drive Gamma Goat for competition. I would smoke dope and work on it all day, day after day. Won Company, battalion and then Brigade. Pulled three 3 day passes from that. Besides a vehicle inspection where they gig you for deficiencies, they also give you a written test on driver knowledge. My write up in the Stars and Stripes said I achieved the highest score ever on the competition in the Panama Canal Zone 193rd Inf. Bde. LOL, guess I had a knack for vehicles, stay smoked out and clean, clean, clean. But now I don't do that anymore, not since about 94. Tried some about 5-6 years ago, wow it was so strong after about 4 hits of a joint I was on my bed in the fetal position for a couple hours or so! LOL, such a wuss anymore. So No NO NO I don't smoke it anymore.
The Monte has sat covered up like this for way to long, a few more repairs by me and then in March it goes to the shop for the major upgrades that I know I don't posses the abilities to do.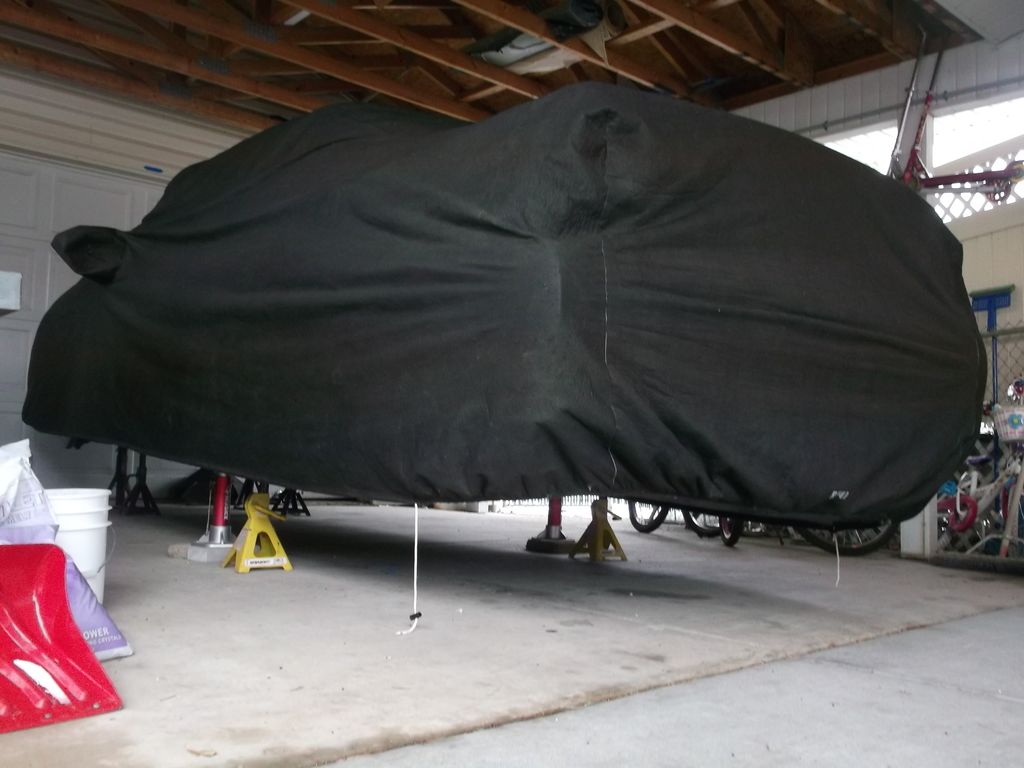 01-10-2017, 01:30 PM
---
It sure does look very good under there! Way cleaner then mine will ever be that's for sure. I don't have the patience for that at all lol. I'm excited to see what you have planned in march. Are you gonna spill the beans and let us know or is it a secret until it's done?