View Poll Results: Which 18x9" Wheel
American Racing Torq Thrust M
13
81.25%
TSW Kyalami
3
18.75%
Voters: 16. You may not vote on this poll
Wheel Opinion...
08-29-2014, 06:27 PM
Wheel Opinion...
---
I have narrowed my wheel choices down to these two 18x9" wheels, both costing the exact same...which would look best on my Red Jewel Tintcoat Monte?
1) American Racing Torq Thrust M in Black or Anthracite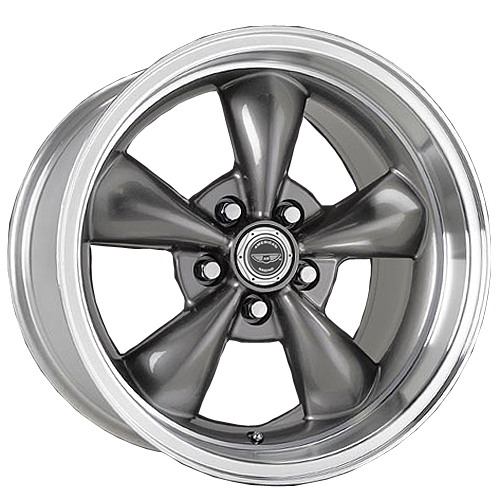 2) TSW Kyalami in Hyper Silver
---
Last edited by SSilver; 08-31-2014 at

11:07 PM

.
08-29-2014, 07:27 PM
---
The store where all my buddies and I used to buy our rims for our cars would always let us take a couple rims out to the parking lot and use the box they come in to set them up beside the car so that we could get a bit of a visual of what they would look like on the car. If you have this option I highly recommend doing so.

Also there may be someone on the forum, or even yourself that can photo shop the rims on your car for you so you have a realistic view of how they will look.

But for the time being I chose the TSW rims going by the look of the rims on your car now, I think the silver looks nice
08-31-2014, 09:52 AM
---
I've had both wheels previously and really liked them. The TSW on my 04 GTO and the Torq Thrust on my 06 Monte. I am truly torn between them both and need your help with the poll...Thanks for your votes.
08-31-2014, 03:55 PM
---
Since you already have Silver / chrome emblems, you might as well go with the chrome wheels. Keeps the appearance continuity going.
09-01-2014, 12:47 AM
---
I like the torq thrust black wheels to be honest.. What is the bolt pattern of them 114.3 or 115? I've used the same set on my 5th gen and my 7th gen and they looked pretty good...
09-02-2014, 06:55 PM
---
I do like the black Torq Thrust and I see most others do as well. Now I have a new dilemma...I saw 20" Torq Thrust and they look really nice.
So, for $200 more go with 20" or stick with 18" ? Oh, but then I'd need 20" tires...dammit.