Professional Rac'in + NASCAR
05-04-2009, 02:38 PM
Professional Rac'in + NASCAR
---
Azzistant Race Reporter 2 MCF RaceReporter `Jamie
THE BIG STORY
Kyle Busch swept the Richmond International Raceway weekend. His win in Saturday night's Crown Royal 400 followed a Friday night victory in the Nationwide Series event. Busch capped his 24th birthday with a 2.7-second triumph over Tony Stewart. Jeff Burton, Ryan Newman and Mark Martin completed the top five. Jeff Gordon (eighth) retook the Cup lead, by 10 points over Kurt Busch (12th).
Also: Mike Skinner won Monday's rain-delayed Truck race at Kansas . . . A1GP canceled its season finale in Mexico City due to the swine flu outbreak . . . Actor Josh Duhamel will drive the Chevrolet Camaro pace car at the Indy 500 . . . Donny Schatz won Saturday night's World of Outlaws A-Main at Knoxville Raceway . . . Team Ireland won the A1GP World Cup of Motorsports championship with Adam Carroll's victory Sunday at Brands Hatch in England.
NASCAR Sprint Cup Series
Brian Vickers grabbed the pole Friday at Richmond with a 127.131 mph lap. Saturday, the start began with a yellow flag, as track drying from rain was completed. The green waved on lap seven. Dave Blaney got into the wall on lap 10. Jeff Gordon passed into first place on lap 23. By lap 80, Denny Hamlin was the leader. On a lap 115 yellow due to Jeremy Mayfield's accident, Jimmie Johnson got a pit-road speeding penalty. Kasey Kahne spun on lap 151. David Stremme tapped Carl Edwards into a front-straight spin on lap 168 that also involved Jamie McMurray. Johnson spun soon thereafter and then got a black-flag for a restart violation. Dale Earnhardt Jr. got loose and spun Jeff Burton. Ryan Newman had a bad pit stop earlier, but this time, got out in front of the field. On lap 250, Hamlin reclaimed the lead. On a debris yellow, dropped lug nuts dropped Hamlin from first to eighth coming out of the pits. On lap 285, Joey Logano tapped Greg Biffle into a spin. Kevin Harvick had a tire go flat and banged the wall. Newman and Kyle Busch went side-by-side for the lead. With 94 laps remaining, Marcos Ambrose hit the wall, and everyone except Gordon pitted. Newman bumped Mark Martin into a spin. With 75 laps to go, Johnson, Kahne and Stremme were collected in an accident. Then, Bobby Labonte spun. Kyle Busch powered his Toyota into the lead with 48 laps left. Only a David Reutimann spin was left between Busch and his third victory of the year. He led 53 laps and averaged 90.627 mph with an event record 15 cautions for 79 laps. Vickers finished 15th, Earnhardt 27th, and Johnson 36th. Only Cale Yarborough had previously won a Cup race on his birthday.
NASCAR Nationwide Series
Kyle Busch won Friday night's Lipton Tea 250 at Richmond. He passed Carl Edwards for the lead with 20 laps to go and finished .584 seconds in front. Matt Kenseth was third. Busch led 115 laps in his Toyota and averaged 86.672 mph with 10 yellows for 58 laps. Busch is 82 points clear of Edwards.
NHRA Full Throttle Drag Racing Series
Sunday's O'Reilly Midwest Nationals, outside St. Louis at Gateway International Raceway, saw Antron Brown, Del Worsham, Jeg Coughlin Jr. and Eddie Krawiec in the winner's circle. In Top Fuel, Brown's 3.850 second, 318.02 mph pass topped Brandon Bernstein's 3.888, 310.27 mph. Brown is 18 points ahead of Tony Schumacher. In Funny Car, Worsham got the first win for the Al-Anabi Toyota team, taking a holeshot triumph. He went 4.135, 302.48 mph to Ron Capps' 4.121, 301.33 mph in a Dodge Charger. Capps is 119 points clear of Worsham. Jack Beckman qualified ninth in the Valvoline/MTS Dodge Charger and lost in the first round. In Pro Stock, Coughlin's Chevrolet Cobalt ran 6.588, 208.39 mph as Jason Line red-lighted in his Pontiac GXP. Coughlin tops Line by 49 points. Ron Krisher qualified seventh in the Valvoline Cobalt and lost in the second round. In Pro Stock Motorcycle, Krawiec took a second straight win on his Harley-Davidson, 6.947, 189.39 mph vs. Craig Treble's 6.953, 194.21 mph on a Suzuki. Krawiec leads Matt Smith by 16 points.
Rolex Sports Car Series
Sunday's Verizon Wireless 250 at New Jersey Motorsports Park was run in the rain and the Krohn Racing Ford Lola of Ricardo Zonta and Nic Jonsson won. Their margin of victory over the Ford Dallara of Max Angelelli and Brian Frisselle was 44.7 seconds. Timo Bernhard and Romain Dumas were third in a Porsche Riley. On lap 32 of 87, officials brought out a full-course caution due to heavy rain and standing water, which continued until lap 44. The winner's averaged 70.820 mph. David Donohue and Darren Law (fourth) are four points ahead of Jon Fogarty and Alex Gurney (sixth). In GT, Dirk Werner and Leh Keen won in a Porsche GT3.
Racer of the Week
David Poole.
The Charlotte Observer's respected NASCAR reporter died of a heart attack at age 50.
Yes, He REALLY Said That
John Darby, Sprint Cup series director, on reducing the banking at Daytona and Talladega. "I think there's more value in continuing the efforts, our safety efforts at those tracks, than turning those two very historical, very exciting racetracks into flat parking lots."
Valvoline Winners Last Weekend
Del Worsham,

NHRA Funny

Car class, Gateway.
This Weekend
NASCAR
runs at Darlington, Friday night with the Nationwide cars, and Saturday night Cup. It's pole qualifying weekend at the Indy 500. Formula One is in Spain.
---
Last edited by Space; 05-04-2009 at

03:00 PM

.
05-04-2009, 03:11 PM
---
space, i think it should be the other way 'round! you have all the good info.
i'll throw in my $.02 here and there...
this is the first time the two Stewart-Haas Racing teams both finished in the top 5, and moved Ryan Newman into the chase for the Sprint Cup in 10th place!! woohoo!!
That sucked. Poor Denny. always a bridesmaid at Richmond, never a bride. this is his home track, he grew up just a few miles away in Chesterfield and has always wanted to win a race here. I thought it was in the bag for him, it was his race to lose, until the pit road issue he had. He won there last year in the Nationwide series and i thought he was going to explode he was so excited.
now.
barring a late season meltdown, that championship is all but his. since they don't follow the same points format as the cup series, he's going to run away with it. his goal, he said the other day in an interview, is to win both the Nationwide and Sprint Cup championships in the same year. I seriously think he can do it. that kid is insane behind the wheel of a racecar. I think it was Larry MacReynolds that said he is the only racer I know that can run three-wide all by himself. if you watch him race at Daytona, Talladega, Lowe's or most any of the 1 1/2 mile and larger tracks, he is all over the place. but he is
in control
of the car the whole time. it's crazy.
Darlington and the Southern 500! This is always a fun race to watch. the track is shaped like an egg, wider corners in turns 1&2, narrower turns in turns 3&4. why? because when they built the track in the 40's, the owner of the land did not want his minnow pond paved over, moved or otherwise disturbed, so they paved around it. hence the funny shape.
it's where drivers get the "darlington stripe", which is a fun name for a paint stripe they'll get on the passenger side of the car from coming out of turn 4 too high and hitting the wall getting back on the throttle. even the veterans have trouble with this track. it's called "the track that is too tough to tame". just when you thought you have it figured out, BAM! here's your stripe.
05-04-2009, 04:13 PM
---
Wow

`Jamie, I luved the way you gave your personal Rac'in ReView from the Race Report I posted from

Valvoline.
Thanks

really 4 tak'in the time 2 do that...4-Sure...I enjoyed read'in & learn'in from it......Let's just `Share our MCF Family Rac'in Report, & any member can join the `fun posting their races
Just 4 the "Luv of Rac'in"....
but U R Still our
MCF Rac'in RePorTer
4-Sure
...I reallly gota get `out more, I really/really need some time `off.
I'm extract'in 2 much fun on my visits 2 the MCF
I need a day/week/month/year @ the Beach
but, Got 2 Give `Up 2 `Get
4-$ure
---
Last edited by Space; 05-04-2009 at

04:20 PM

.
05-04-2009, 04:37 PM
---
well thanks space. I could talk about racing all day. actually...sometimes i do at work. back when this guy mike worked here that was all we talked about. we all used to have a weekly pool to pick who would win each race, $5 a race. mike ended up winning and it was at like $240. i picked tony every week (same as here) and i was the only one who never changed. the way i look at it is that tony has won at every track on the circuit except california, vegas and darlington, so he has as good of a shot as anyone. and this year, with the new team, i'm pulling for him more than ever. this weekend if it doesn't end up raining i probably won't be able to post after the race, i think we'll be watching the beginning of it from the bar at the racetrack and will finish it up at rhody's (computer-less) house. so i'll post my thoughts either saturday night if i go home or sunday afternoon if not.
i'm glad that there are some members here who are into racing, none of my friends are really into it besides my bf and his friends. my dad is the one who got me into it (he was a racer when i was little) and my brother likes it and of course work people but none of my close friends like it. it's nice to have a new group of people to talk about it with and hear their opinions and views. and of course be able to put in my two cents
i am excited about indy!! i love the indy 500. i always wanted to go when i was little. my aunt & uncle used to go every year, and my grandmother would take me to their house for the weekend and babysit me and my two cousins. we always watched the race on their enormous tv. they had one of those big rear-projection like 56" tv's. it was fun, i miss that. but i always watch indy every year since. my best friend's stepfather used to have a big party every year for it. he stopped doing that 2-3 years ago so now I usually watch it by myself. but i wouldn't miss it for anything (not even work!! :P). i look forward to it every year! i'd love to go some year. that would be amazing.
05-05-2009, 06:26 AM
---
Again `Jamie, thanks 4 your words/post.
Many member's & friends I know seem to have lost interest
in NASCAR when they went to the Car of Tomorrow or
Car of Now
They do look all the same to `me, but I admire
the talent of the driver's & team
I dream of a job that pays you to have `fun & race
The Bum's & I love GoKart Rac'in, but we don't
get the oppurtunity that often, but when
we do....We R Terror's on the Track,
& I am the first one, to be removed from the Track
for Bump & Runs : ) lol
Look 4ward to all your future posts on Rac'in
4-Sure.....Thanks
---
Last edited by Space; 05-05-2009 at

06:29 AM

.
05-05-2009, 10:02 AM
---
Do you think we should all chip `in & buy the below
MCF Race Car ? Present Bid @ time of this post was
$2500.
It's 4 Sale now on E-RaceBay Motor's
What do you Think ?
I volunteer 2 `Drive `it....lol, or
the Member with the best time gets 2 `drive
WoW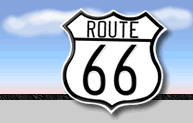 2005 VICTORY CHASSICS ROLLER WITH 2008 UPDATES. 86 MONTE CARLO 3 NITES ON NEW BODY, NEW FRONT SUSPENSION, SOFT REAR TRAILING ARMS, 9" FULL FLOATER 5X5 HUBS KIRKEY SEAT, 31" RADIATOR QUICK CAR GAUGES, AUTO METER MEMORY TACH, FUEL CELL, BILISTEIN SHOCKS , AFCO SPRINGS, X-FRAMED- X- REAR CLIP.G-60 MCCREARY TIRES AND BEAD LOCK RIM. SOLD AS IS, NO REFUNDS, LISTED TO THE BEST OF MY KNOWLEDGE.
05-05-2009, 10:44 AM
---
that's a good lookin' race car. around here something like that would be raced in the street stocks. we have 2 monte carlos that we race at a local track in the "dare stock" division, same kinda thing as street stocks. mostly first timers and younger kids trying to break into racing as more than a hobby. it's a really good way to get into it; you can usually pick up a beater car for a couple hundred bucks and the crate engines they use are only a grand or so. gut the interior, throw some roll bars, a seat and a fuel cell (they're expensive though) in there and you're set. we "rent" our 2 stocks to anyone who wants to get into a real race and give it a shot. one of our guys last year finished 2nd in a race, that's the best any of our cars has done so far. i finished 5th and 7th in my 2 races a couple years ago. i just haven't had a chance to get into one since 07. i'd love to do it again this year, we'll see. it's such an adrenaline rush.
Thread
Thread Starter
Forum
Replies
Last Post
Other Professional Racing..
Other Professional Racing..