Frankenmuth Auto Fest
09-06-2012, 08:03 PM
Frankenmuth Auto Fest
---
This is a pretty big show in Michigan's little Bavaria. They have over 2000 cars.
I may go walk around a bit but it is impossible to see all the cars.
Frankenmuth Auto Fest Home
Photo Gallery Link
09-07-2012, 11:05 PM
---
I've been to Auto Fest quite a few times but not that much recently. My Dad used to take his 72 Monte up there every year for the show and we would stay at the Bavarian Inn for the weekend. This show is a really good time and there's plenty to see and do in Frankenmuth. I'm tempted to head up there to check it out but I don't think I have the time this year, or the desire to drive an hour and a half each way. They usually have a pretty good size vendor/swap meet area that I like to walk through.
In 19 years, when the Monte is 25 years old, I'll take it to show it.
09-08-2012, 03:32 AM
---
LOU: They used to have a car show in ST IGNACE near Mackinac. It got so big it was hard to get around. But man they used to pack them in there. We used to stop at TONY's on the way up and again on the way home
09-08-2012, 09:24 AM
---
Maybe next year I'll head up that way for the show. I was aware that there was some construction going on but no specifics as to what they were/are doing. The Frankenmuth area is so nice. I always enjoy trips up there, not to mention the Bavarian Inn is a great hotel. I remember there was a guy with one of those amphibious cars that would drive it down the Cass River every year.
Rick, the St. Ignace show still happens every year. Man I haven't been up to that one since 1995ish and at that time I was just a young kid. That was my only time to the St. Ignace show, as well as my only time over the Mackinac Bridge.
More Frankenmuth Auto Fest pics. There's some pretty cool panoramas of the show here:
Frankenmuth Car Show – Auto Fest 2011 « Bavarian Inn of Frankenmuth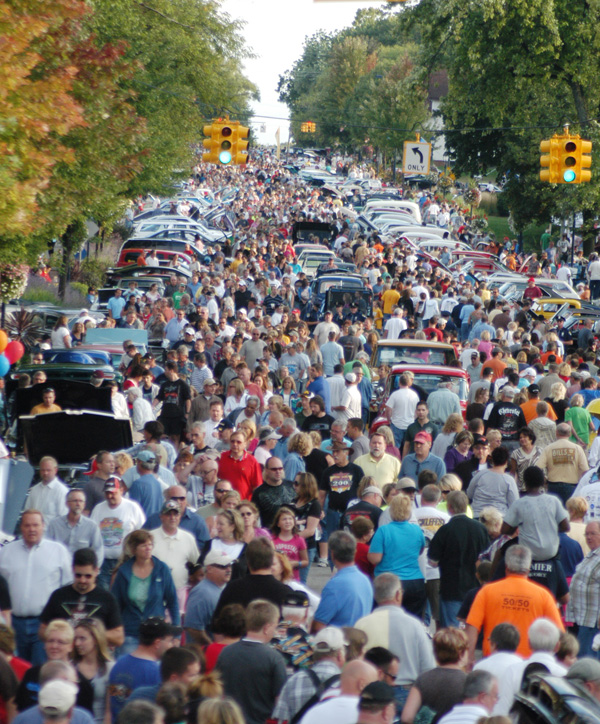 09-08-2012, 02:02 PM
---
yeah ive heard the st ignace show is pretty big too but ive never been there. I have lived here in michigan and never been over the bridge.
Matt i seen on the flyer they have an amphicar display on the river this year too.
Thread
Thread Starter
Forum
Replies
Last Post