help with signature pic size
01-03-2010, 09:08 PM
help with signature pic size
---
I got a little problem. I'm hoping someone can help. I was trying to edit my sig' pic, and I'm having ALL kinds of problems, files sizes, etc. I can only get a small pic to come up, and it's smaller than it should be.
Here's a copy of my signature:
Wayne
My '04 Intimidator SS MCF Photo Album
RocknSS04 CarDomain Site
[SIGPIC]http://i243.photobucket.com/albums/ff261/rocknss04/rockss04sm3.jpg[/SIGPIC]
Life should not be a journey to the grave with the intention of arriving safely in an attractive and well preserved body, but rather to skid in sideways, chocolate in one hand, espresso in the other, body thoroughly used up, totally worn out and screaming, "Woo Hoo! What a ride!"

What's wrong with it? Anyone? (You'd think a Mod' would know how to do this, right?)

Also, what's needed to be done to get my album into the rotation on the front page?

Picture SHOULD be this: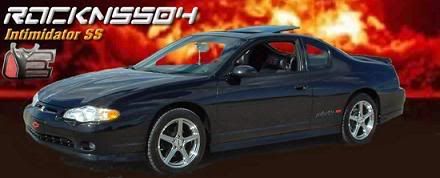 ---
Last edited by RocknSS04; 01-04-2010 at

05:23 AM

.
01-04-2010, 08:19 AM
I hope this may help.
---
Hey Wayne i hope this helps.

Every time i tried to link pictures from photobucket using the [pic]http:photobucket.com/blahblahblah

[pic]

it wouldn't work, every time!
So with trial and error i found that if i linked it WITHOUT the

[pic]

meaning if i erased those two pieces that it would work fine.
Whenever you are editing your sig, hit "insert picture" and delete the [pic] stuff and it should link right through, i thinking that's the problem.
If not, sorry for the wasted time lol
01-04-2010, 08:34 AM
---
Wayne, the easiest way to do it is to use the "INSERT IMAGE" button like the one used for to add the pics into posts. Since its already uploaded to PhotoBucket, just get the Direct link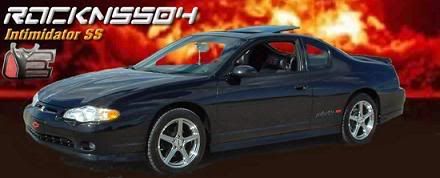 Just like that. But instead you do it in your EDIT SIG section.
does that make sense. I sure hope so cause i think i just confused myself.
01-04-2010, 12:37 PM
---
01-06-2010, 11:06 PM
---
Couldn't help but laugh my @$$ off at that one.
I'll see what I can do Wayne.
Thread
Thread Starter
Forum
Replies
Last Post