Started on some stuff in the daughters car
09-24-2011, 11:15 PM
Started on some stuff in the daughters car
---
I already had a cheapy Alpine ipod deck in there and some Infinity 5032s in the front doors. Today I added an old old Alpine amp for bass and some Infinity 6x9s to replace the stock 8ohm delcos (wow 8 ohm GM, why do that?). I started taping off for a fiberglass box. I ran some stock Nissan Bose 6.5s off the amp for now hoping that they would sound ok, they really dont so it shall hasten the box build.
09-24-2011, 11:23 PM
---
and this was after starting on the wifes fiberglass box. I thought Id get started on all the wood parts and then fleece and glass it all in one weekend, maybe next along with the fiberglass dash Im building for the S-15 I got. I got a lot of sanding and stuff to do on the dash and the box, as well as hitting the router on the edges of the box, then fleece and resin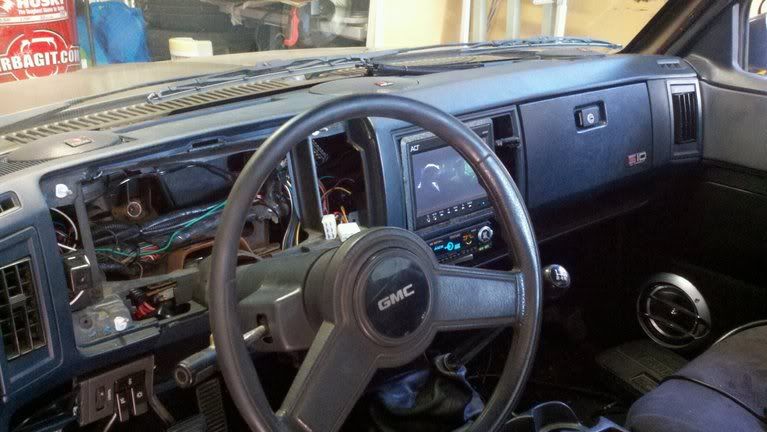 ---
Last edited by forklift; 09-24-2011 at

11:26 PM

.