Sound System all finished. Pics + video
08-19-2011, 03:14 PM
Sound System all finished. Pics + video
---
hey guys, finally finished installing everything. I took a quick video today but i had the subs almost off because everyone was home and i took it really early. One thing I'm dissapointed about is that now i have no where to put my t tops. The box is .5" too tall to fit over the hump in my monte. Sort of annoying but I'm going to have to figure something out. Anyone know of any boxes made to fit over the hump in the back of the 4th gen SS's? thanks. Also don't mind the song, i just like it because of the verse "seven days of the week seven different chevies, black ss with the top blown off" and i have a black ss with the top blown off t tops =] haha
heres the video:
IMG_0029.mp4 video by emnasty600 - Photobucket
and the pics: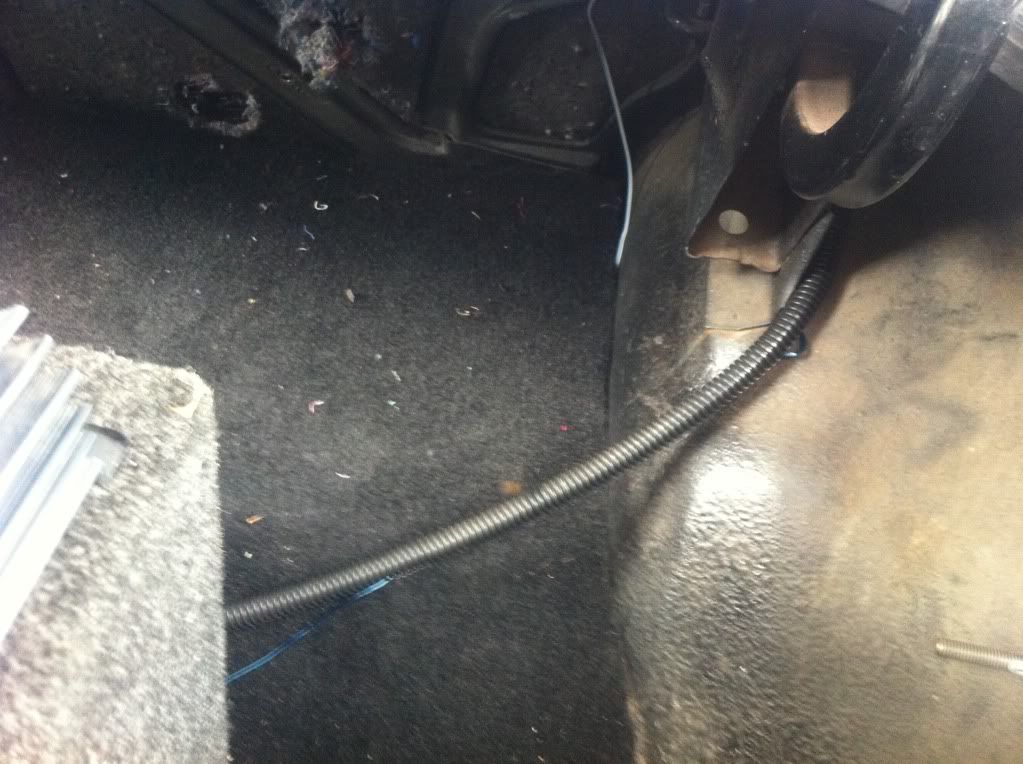 08-19-2011, 08:39 PM
---
I'll give you the bad first
You can damage the amp
You made your system that much more easy for a thief to steal
The good
You can order a fiberglass box custom fit to your trunk, I ordered a standard box from some canadian place, (I'll have to think on what it's called) that was cheap and well built. They also did custom jobs according to your car, requirements, etc.
You may be interested in >>
these, T-tops that came off a gbody<<
---
Last edited by iMSeRiOuS; 08-19-2011 at

08:42 PM

.
08-19-2011, 09:15 PM
---
nice install!

i'd say from what was said above, with the kicker comps, they dont vibrate a ton to where it would be too bad for your amps, of course the vibration isn't great for them but it shouldn't kill them. also if a thief wants to steal your stuff, he will get it all, no matter what lol

well done, now i wanna see some in action! haha
08-19-2011, 10:03 PM
---
I know its bad for the amps to be installed on the sub box because of the vibration but i dont plan on keeping the install looking like this for long because i plan on getting a more suitable box that can go against the back seat over the hump in these 4th gen montes. But what do you mean i made it easier for a thief to steal? I dont get it. I mean if they open up the trunk its all there for them to take. can you please explain more? i plan on putting on an alarm later down the road. but i dont knwo if my profile picture is still up but you dont want me seeing you trying to break into my car.
08-20-2011, 07:34 PM
---
It makes no difference if their mounted on the box or not. The amps are made to handle the movement, Ive seen amps mounted in the boxes them selves. And the box dont move much more than the laying right next to it.
09-04-2011, 01:38 AM
---
Thread
Thread Starter
Forum
Replies
Last Post