Amp keeps cutting off.help please!!
09-06-2011, 05:03 AM
Amp keeps cutting off.help please!!
---
ok, ill just explain the whole set up.
battery= duralast w/800 CCA.i bought it brand new and havent had a problem with it
speakers=2 12" alpine type R's, 800 RMS and 1500 max i beleive, dual 2 ohm. I have their voice coils wired up to 4 ohms, and then at the amp output, theyre wired in parallel to be at 2 ohms.
amp= kenwood 1800w class D mono block amp.1 ohm stable.
capacitor= stinger x 1.25 farad..
wiring=jl audio amp kit with true 4 gauge.
my problem is this, it hits really hard, but then at times, the power fades and it feels as if only one is on, but theyre both still on.(ive gone to my trunk and checked the behavior of the speakers and amp while this is occurring.) and then most of the time, when the bass is hitting really hard, the amp cuts off. it doesnt completely cut off though.on the face of the amp, theres two lights, one one the logo, and a blue bar. the blue bar stays on but the red one from the logo blinks. the gain isnt even turned up half way and the amp is only in 2 ohms. I dont see why this would be occurring if im not even down to 1ohm.
does anyone know what can be going wrong?
could it be because the amp is vibrating?if so where can i mount it?
here goes a few pictures
This is a picture of the amp and wiring
and heres the ground source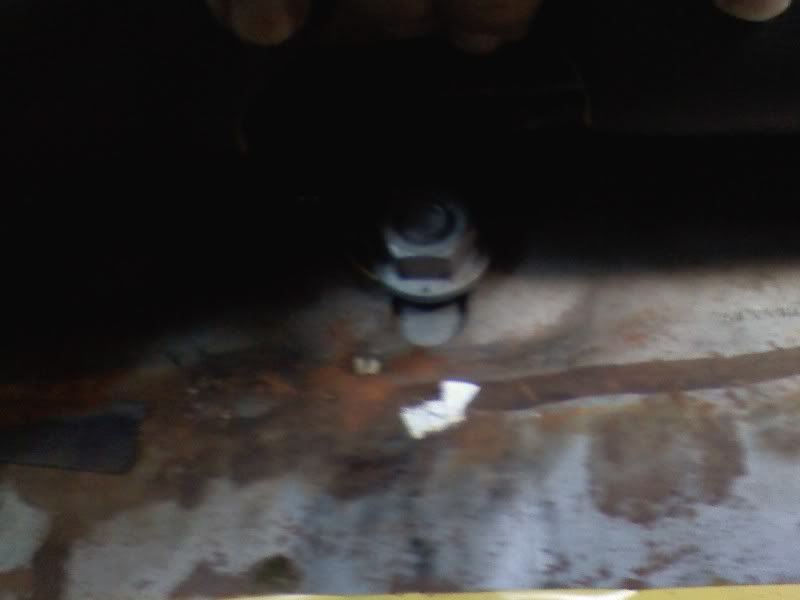 still using the stock head unit
audio control epicenter and kenwood eq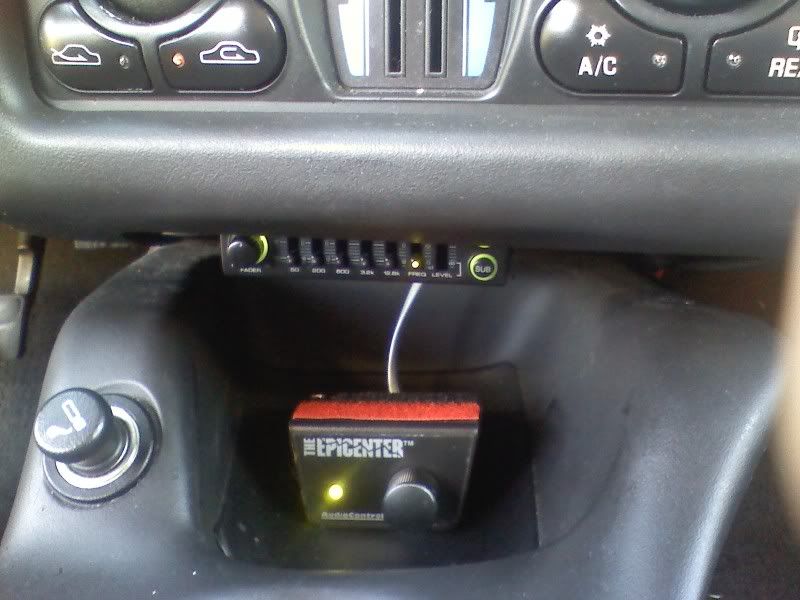 the beasts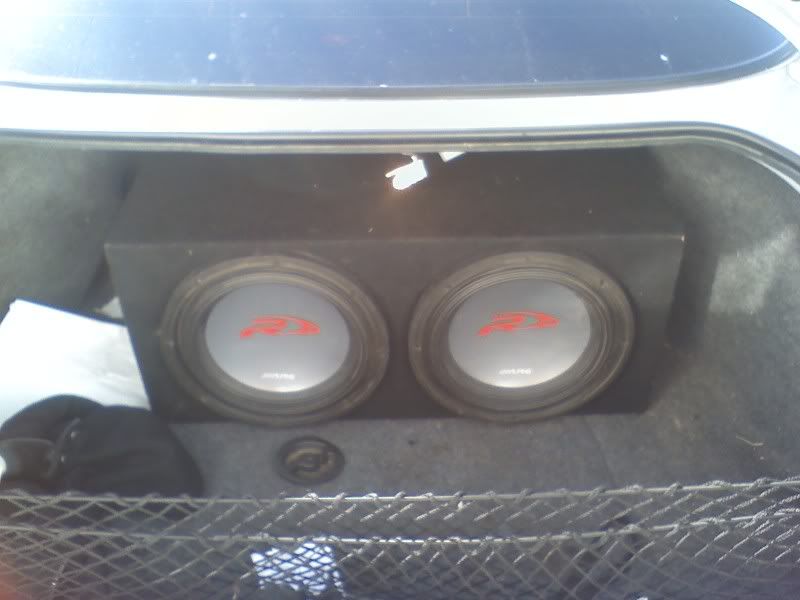 it starts off as 0g, then immediately splits into 2 jl audio 4g wires at a distributor then one to the cap, then to the amp
---
Last edited by 02montecSS; 09-06-2011 at

05:06 AM

.
09-06-2011, 11:26 AM
---
I would deff sand around the ground if you havent. Mine cuts off for a min or two sometimes and turns back on as well. It could be many reason. One could be the amp doesnt have enough power for the sunds and is over heating itself or it could be under powering the subs which ( I HEARD ) can also cut out the amp. First thing is first though. Check the grounds and make sure they are all clean and tight and then try to turn down the gain even though its not up that much cuz to me i think you amp cant power the subs.
09-06-2011, 11:31 AM
---
could be your battery. the amp will cut out if its drawing and cant get what it needs to operate. get a optima yellow top deep cycle. i run 3 amps (kicker zx1000.1 kicker zx200.2 and a alpine 4 channel...no dimming no cutting out
09-07-2011, 12:39 PM
---
i dont think the amp will be cutting off if its under powering the subs. I would understand if it would cut off if the gain was really and still underpowered the subs; that will make more sense.

last nite, i shaved the ground down, and i bolted the amp to the back of my seat. Unfortunately, it still cuts off. Im thinking maybe it is not getting enough power?i have a capacitor but, my lights still dim

@montecarloguy07, maybe our amps are just huge power drainers.lol my uncle had one pushing 3 12" kicker CVRs and man that thing was loud!lol and his didnt cut off.also, i googled my problem, and a guy had a post saying how much he loved this amp and how flawless it works for him.maybe we are just unlcuky lol
09-21-2011, 08:53 PM
---
Hmm i nvr had an issues with mine but idk if the person who stole mine had issues lol & the battery shouldnt be an issue ive still got my stock battery & had that amp hooked to it & no issues & i had no cap & now im running a T1500 amp now, is it still under warrenty?
09-21-2011, 09:07 PM
---
Am I reading that right you have your subs wired up for 4 ohm but running 2ohm at the amp? To me that doesn't seem right to me
09-22-2011, 10:28 AM
---
ok guys, ive given false information on the way its wired.sorry it was a rookie mistake.

ok so the speakers i have are actually dual 4 ohm.inside the box, on the speaker, i have them connected in parallel(positive of voice coil 1, to positive of voice coil 2, and like wise with neg.), down to 2 ohms; each one of them. Then at the amp, i have them in parallel again, bringing it down to 1 ohm.The amp is suppose to be ohm stable. The other day i went out and bought an optima, and this issue still occurs, but now it doesnt dim as much.

then the other day i tried putting in my third type r.I have 2 of the newer models and one of the older models.So the newer ones are dual 4 ohm, and the older one is dual 2. So what i did, i wired the dual 2 ohm one, down to ohm by connecting it in parallel, then, i wired the other speakers down to 1 ohm again, but this time, i connected it in parallel, using the connections at the back of the box. So i had the wire from the single speaker coming out the amp at 1 ohm and the other wire comming from the 2 subs at 1 ohm.Finally at the amp, i wired it in series( neg1 to pos2, then pos1 to amp, and neg2 to amp). it was really loud but the older type r would get really distorted and i would hate how it sounded.

im starting to question the hi/lo converter.maybe i need to go out and buy a newer head unit.If this doesnt fix the issue, then maybe i need to accept that this amp isnt so good and possibly buy a new one