srt4 exhaust on a monte? yes i did it!
02-29-2012, 12:08 AM
srt4 exhaust on a monte? yes i did it!
---
I had the srt4 exhaust from my neon cut off and installed on the monte, and it sounds amazing. It doesn't sound like a ricer at all, it has more of a deep rumble to it. I will upload a video of it soon so you guys can hear it.
[IMG]http://i1115.photobucket.com/albums/k554/wobigpat000/
IMG_20120227_175504.jpg[/IMG]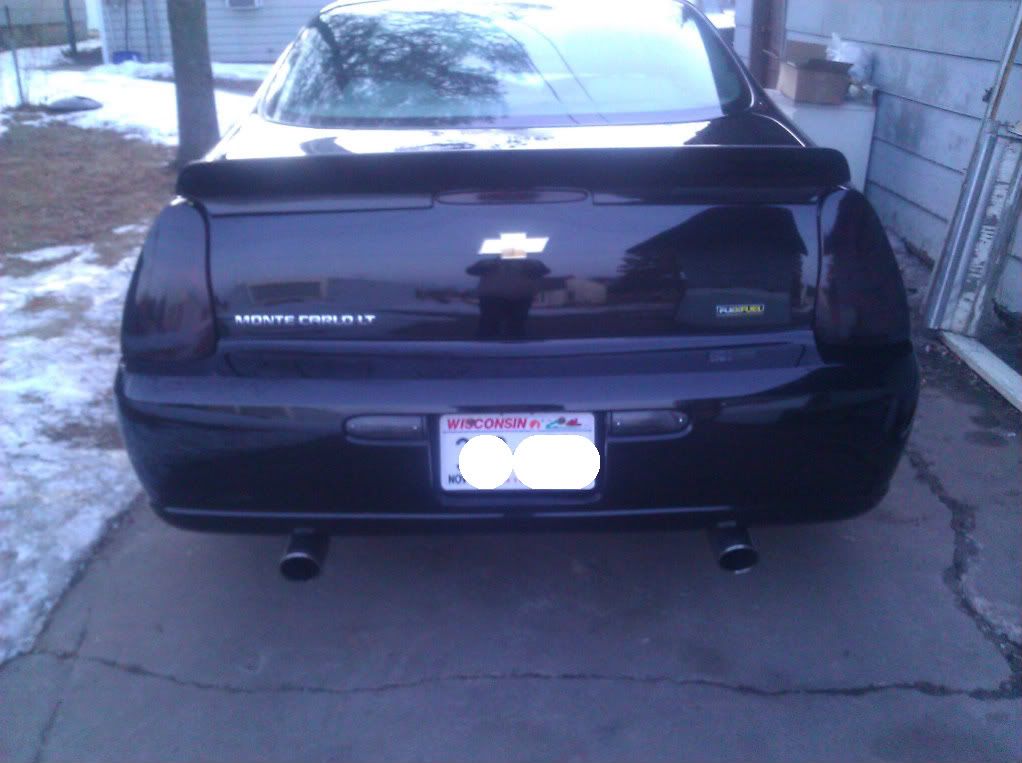 02-29-2012, 02:49 PM
---
I will as soon as the snow stops lol, so far weve had more than a foot started last night. a friend of mine owns an exhaust shop in luck wi CC's Exhaust. All he did was cut out the resonators and the exit pipe from my neon and put them in place where the montes resonator and muffler was. it was kinda difficult to run the exit pipe under the trunk area. i will post some pics underneath soon.