Borla Exhaust?
12-31-2011, 10:59 AM
---
12-31-2011, 11:16 AM
---
I was in a toss up between the Borla system and the Corsa system I ended up getting the Corsa it sit's lower underneath the car but I really like the system. Borla was right there, if your gonna get an exhaust your deff looking at the right brand, spend the money you will not be dissappointed
12-31-2011, 08:41 PM
---
I have a Borla Cat-back on my 2004 Dale Jr. It is not overly loud but has a nice sound to it. I also like the tips. Here are some pictures I took at the exhaust shop and of my car with the system on it. The only negative thing about it is that one of the hangers in the middle of the car is in the wrong place and points toward the front of the car instead of pointing toward the side like the factory exhaust. My exhaust shop fabbed up something to use the existing hanger so they didn't have to weld a regular steel hanger on the SS pipe.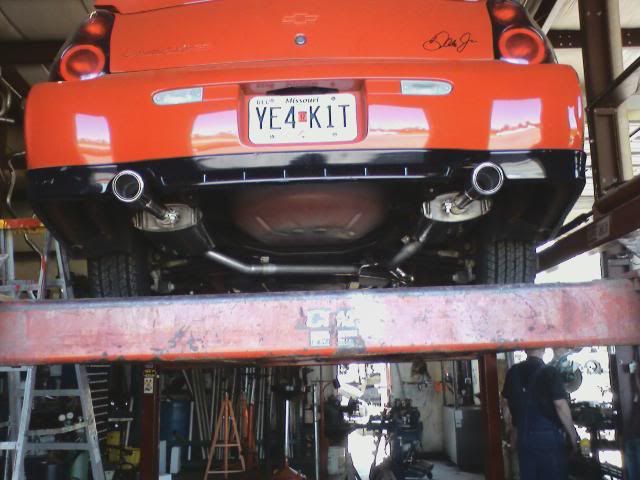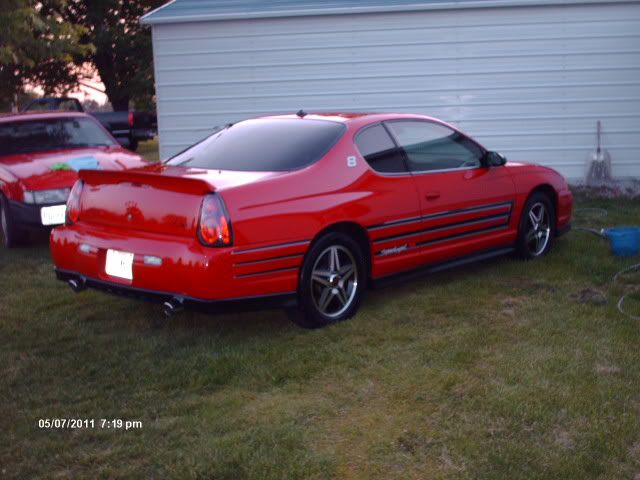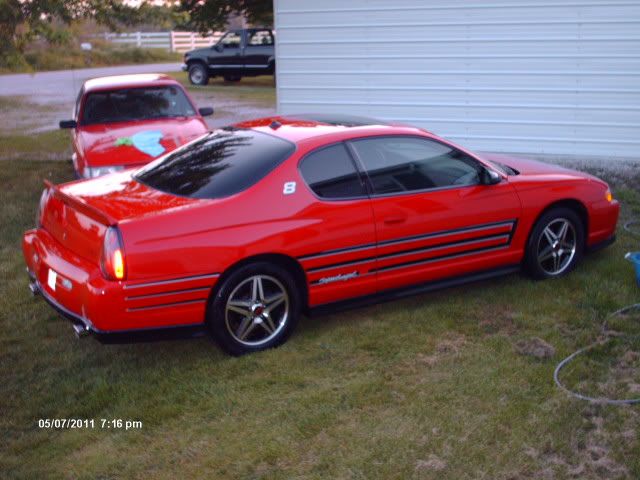 Wayne
01-01-2012, 04:18 PM
---
Unfortunately I don't have anything that takes good video to post what it sounds like. It is a little louder at idle than stock and you can hear it as the rpms start going up but it quiets out as it gets close to 60 mph. It is not near as loud as the GMPP magnaflow system for these cars. The resonator on this system is as long as the stock one and the mufflers are a little smaller. I like it. I also have a Borla Cat-Back system on my 98 K1500 Z71 with the 350 in it and it sounds very good to me.

If you want a loud system, this one is not for you.

Wayne
01-03-2012, 10:52 AM
---
I listened to a lot of systems on youtube when trying to decide what exhaust system I liked. A lot of them sounded pretty good at idle but not when the RPMs went up. I also didn't want any drone. I finally settled on the Borla system because I have prior Borla experience on my truck and because I decided I didn't want anything too loud.

I wouldn't consider this system mean sounding and I have no idea what it would sound like without a resonator or cat. Good luck on your decision.

Wayne