which intake?
02-20-2016, 06:11 PM
Join Date: Jul 2013
Posts: 6
which intake?
---
i picked up a sweet deal on a new crate 350 engine for my 84 monte carlo. The engine block number is 10066036 with iron heads. it came with a Weiand 8004 intake manifold. It seems to be leaking from the intake rear center by the distributor.area, but not the dist. My information says this is a 1992 ,4 bolt, two piece rear seal engine. There are no emission controls on this car. My question is could the leak be caused by this intake not seating on the heads correctly.[wrong intake?] It had been powder coated.before i got it. Intake was installed on engine while it was on a stand and i used rtv on cork seams and slightly on the top of that cork seal.
02-20-2016, 07:35 PM
---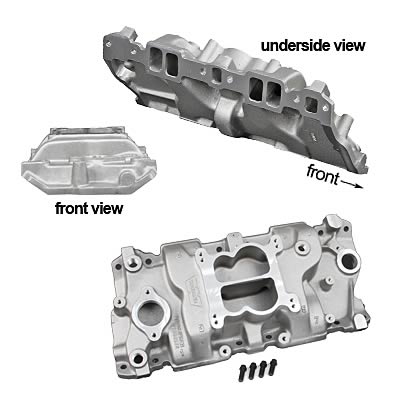 It could be just a bad gasket that didn't seal ?
Check out the below links & check back to see what our expert
member's post. (I'm not one of them)
Good Luck