Engine Detailing
01-22-2012, 10:25 AM
Engine Detailing
---
When you buy a used car from a dealer, the engine compartment is usually "detailed. Meaning, the plastic parts like the air ducts, washer tops, raidator resovouirs, etc, are sprayed with something. What do they use ?? So they spray it on, or what ??
I know to keep the alternator, and electrical parts covered etc., but wondered what they use.
Also, what do they clean the pieces with before the detailing product?? Anything ??
Thanx,
01-22-2012, 10:29 AM
---
There is a spray on engine detail at most auto stores (I used to have a can but am out now) You spray it on run the engine for a bit a then it SHINEs!!!
01-22-2012, 10:51 AM
---
Same here.. I used Simple Green on the engine bay of my explorer once. Didn't do too bad (seeing how it looked as if it had never once been detailed in all of it's 105k miles before I got it) but there's gotta be something better to give it a nice shine.
01-22-2012, 11:18 AM
---
you guys are missing out!!!
this is what i use and it leaves my engine bay super shiny!!
and with the extremely clean look!
this product really is amazing. should find it at your autoparts store. you just spray it on, let it settle for a few minutes and your done! my engine bay is still really clean and shiny right now and it's been what? 2 weeks now since those last pics i posted of my engine bay? it looks much cleaner and shinier in person than in those pics though :p lol
but yea yall should try this out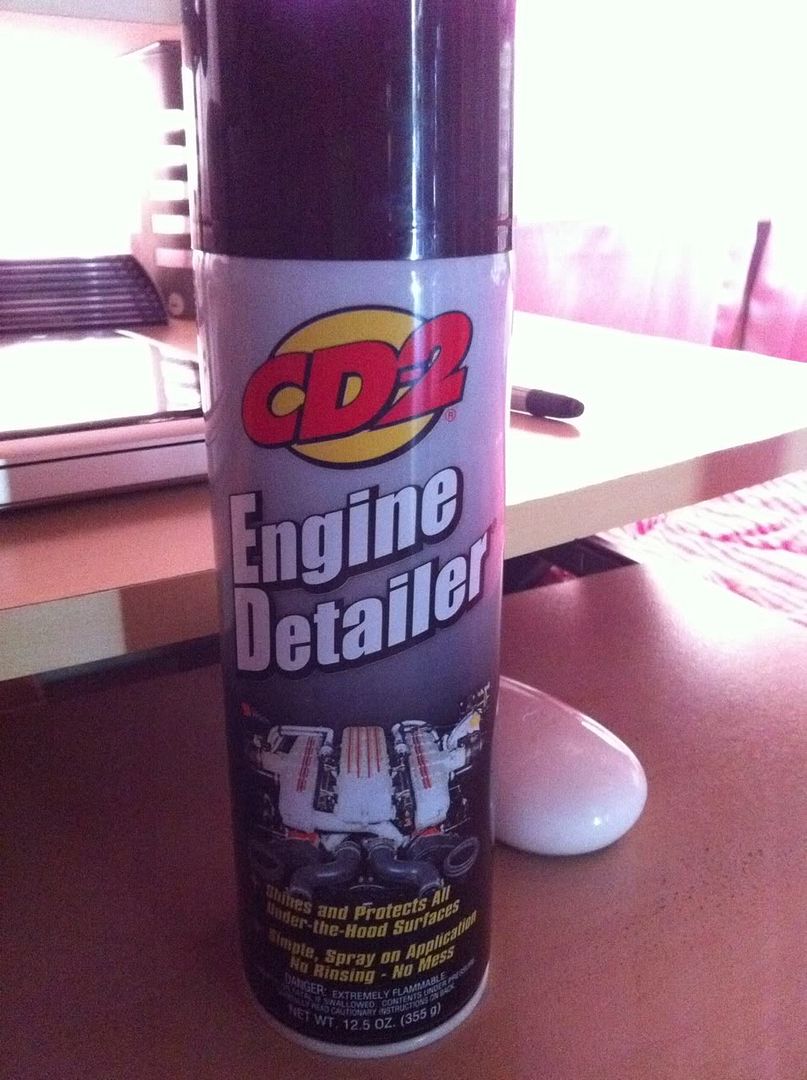 01-22-2012, 12:05 PM
---
just get degreaser. preferably use a hot water pressure washer it will cut the grease better. spay all the degreaser off and spray with water based tire dressing.
mike i do not suggest you use dressing on yours being on gravel. your motor will turn brown
unless you want to do it for a show or something